https://www.gotocourt.com.au/civil-law/executor-de-son-tort/
National Legal Hotline
7am to midnight, 7 days
Call our lawyers now or,
have our lawyers call you
Executor de son tort
Updated on Nov 24, 2022 • 5 min read • 398 views • Copy Link
Executor de son tort
A rightful executor is given the legal authority to administer a deceased estate first through appointment in their will, and then through the issue of a grant of probate by a Supreme Court. The court will issue a grant of probate to the person named as executor in the will, thereby "proving" the will and approving their appointment as the testator's personal representative. As an authorised executor, this person has some protection from personal liability during the administration of the estate. However, a person who is named as the executor of a small estate may choose to go ahead with the administration of an unproved will in an attempt to avoid the delays and expenses involved in obtaining a grant of probate. In that event, the person is known as an executor de son tort: a person who acts as the deceased's personal representative without lawful authority. This article defines this term and explains the complications that may arise from "intermeddling" in a deceased estate without legal authority.
What Is An Executor De Son Tort?
The French phrase "executor de son tort" literally translates as "executor of his own wrong". Under succession law, this is a person who wrongfully interferes with the estate administration or assumes the role of executor without legal permission. It is most often someone who could obtain legal authority to act as an executor but chooses to assume responsibility for administering the estate without resorting to the expense and trouble of seeking a grant of probate.
A person may also become an executor de son tort if they challenge the rightful executor's actions or assume the role without authority. Sometimes a well-meaning person will do this while helping an overwhelmed or grieving executor. If a person unlawfully collects the assets of the deceased estate, they are acting without authority in the place of the true executor. A family member may do this without giving any thought to the legal implications. For example, a grandchild of the testator may believe that he and his cousins are set to inherit their grandfather's collection of paintings. The grandchild may collect the paintings and distribute them amongst the grandchildren. This act would make him an executor de son tort and open him up to liability if the paintings were otherwise bequeathed in the will or if the items need to be sold to pay off estate debts.
Technically, if a person acts on the terms of a forged will, this would also be an example of a person acting as an executor de son tort, because there is no genuine authority for their appointment as executor. Other examples where a person may not realise that they are at risk of acting without authority include where a person who is not the executor or administrator:
contributes to decisions about the administration of the estate;
takes responsibility for managing estate property;
takes possession of estate chattels;
pays debts or liabilities or releases a debt that is due to the estate;
withholds information from beneficiaries about their entitlements; or
acts in any way that involves obtaining, receiving or holding a part of the estate.
Liability And Privileges
Despite not having formal authority to act, an executor de son tort is held to the same duty of care as a person who has been appointed executor. For instance, in Queensland, the Succession Act 1981 holds that a person who acts as executor without authority is liable as a duly appointed representative. They assume the obligations of a rightful executor but they are not entitled to an executor's benefits or privileges. An executor de son tort is personally responsible for any expenses they incur and liable for any disadvantage caused to a beneficiary during the administration of the estate. Because they are not legally empowered, an executor de son tort cannot defend the estate against challenges or contests and cannot file a lawsuit on behalf of the estate. They have no legal right to compensation for their work.
In some jurisdictions, a person can perform the executor's duties without proper authority as long as they act in the estate's best interests. In the event that the rightful executors approve the actions of an executor de son tort, their decisions can be authorised (provided they are in accordance with the will and state and federal law). The court will also consider the beneficiaries' views and rights when evaluating an executor de son tort's actions. If they are causing disruption to the estate's administration, a rightful executor or another interested party can file a lawsuit or request an injunction to prevent the person from acting without authority.
If you require legal advice or representation, contact Go To Court Lawyers.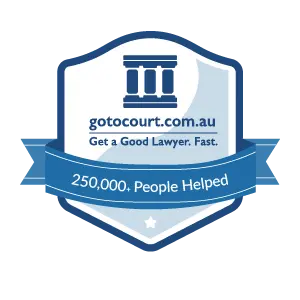 Affordable Lawyers
Our Go To Court Lawyers will assist you in all areas of law. We specialise in providing legal advice urgently – at the time when you need it most. If you need a lawyer right now, today, we can help you – no matter where you are in Australia.
How It Works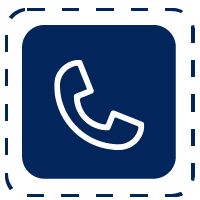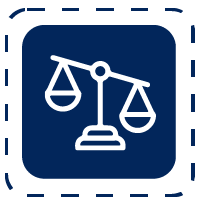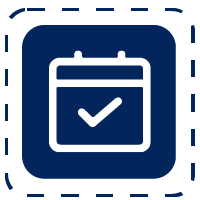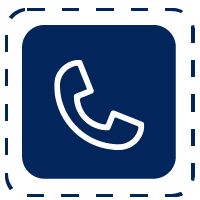 1. You speak directly to a lawyer
When you call the Go To Court Legal Hotline, you will be connected directly to a lawyer, every time.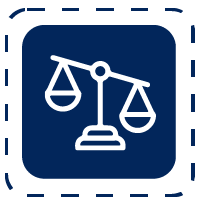 2. Get your legal situation assessed
We determine the best way forward in your legal matter, free of charge. If you want to go ahead and book a face-to-face appointment, we will connect you with a specialist in your local area.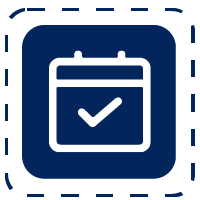 3. We arrange everything as needed
If you want to go ahead and book a fact-to-face appointment, we will connect you with a specialist in your local area no matter where you are and even at very short notice.