https://www.gotocourt.com.au/criminal-law/tas/alibi-evidence/
National Legal Hotline
7am to midnight, 7 days
Call our lawyers now or,
have our lawyers call you
Alibi Evidence in Tasmania
Updated on Nov 22, 2022 • 5 min read • 340 views • Copy Link
Alibi Evidence in Tasmania
A person accused or suspected of a crime in Tasmania can rely on an alibi. An alibi is a factual defence, based on a claim that the accused was somewhere else at the time that the crime took place. Another person can support an accused person's alibi by saying that they saw the suspect elsewhere at the time of the offence. These statements are intended to establish that the suspect could not have committed the crime because they were not present at the scene. This article explains the nature of alibi evidence and how it is adduced in Tasmanian criminal court proceedings.
Alibi defences
An alibi, from the Latin, means "somewhere else". For an alibi to succeed, the defence must produce evidence that the defendant was at another location when the offence was committed. Once a defendant has given an alibi, it is up to the prosecution to disprove the alibi and establish that the accused was instead at the scene of the crime committing the offence.
The Criminal Code Act 1924 sets out procedures that must be followed when adducing alibi evidence during a criminal proceeding. While popular culture would suggest that an alibi can be presented at trial at any point, there are strict rules that apply to when and how an alibi can be used as evidence in a criminal trial. A defendant in a criminal trial must give written notice to the Director of Public Prosecution before presenting evidence of an alibi or calling witnesses to support this alibi. This notice must specify the name and address of the witness. When the defendant does not know these details, he or she should provide any information that might materially assist in finding the witness. The court must be satisfied that the defendant made every effort (and continues to take reasonable steps) to find out this information. If the defendant subsequently discovers the witness' details, he or she should provide this information immediately.
Notice of an alibi must be given within seven days of the defendant's case being committed for trial. On this day, the defendant receives written notification from the Director of Public Prosecution on the nature and requirements for using alibi evidence in a criminal trial. However, the notice period is different in cases where the defendant is being charged with an offence under section 125A (involvement in a sexual relationship with a person under seventeen years of age). In these cases, the notice must be given in the period between the date of committal for trial and the close of the prosecution's evidence.
Disproving Alibi Evidence in Tasmania
The onus is on the prosecution to disprove the accused's alibi evidence. Depending on the court's directions, the prosecution may tender evidence to disprove an alibi before or after the defence presents their alibi evidence in trial.
The prosecution can disprove an alibi by establishing that the accused was at the scene of the crime and therefore cannot have been elsewhere. Alternatively, the prosecution may be able to prove that the alibi is materially false. Even when an alibi is disproved, this does not mean that the accused will be found guilty of the crime. The jury must be satisfied that the defendant was present at the time of the crime and further prove that the defendant committed the charged offences.
False Alibi Evidence
It is a serious offence to give a person a false alibi in a criminal matter. A witness who falsely testifies in court that the defendant was somewhere else at the time can be charged with perjury. Even before trial, it is an offence to make an official police statement giving a false alibi.
In 2015, a Tasmanian woman was convicted of conspiracy and perverting the course of justice for providing a false alibi for her son. Carel Gladys Barnes pled guilty to both of these offences after making a statutory declaration claiming that her son was with her on a certain night. In fact, her son was driving past an occupied house while his passenger fired shots into the residence. Mr Barnes subsequently admitted his involvement, and his mother admitted that she had lied to the police on his behalf.
In sentencing, Supreme Court Chief Justice Blow emphasised that Ms Barnes had reason to suspect her son was involved in the shooting and still agreed to give him a false alibi. The Chief Justice acknowledged that she had acted out of love but that she had three months to rethink the wisdom of her decision. Providing a false alibi is a serious crime warranting a prison sentence, and she was sentenced to a six-month sentence of imprisonment, suspended after 14 days.
Please call 1300 636 846 or contact the lawyers at Go To Court for advice on alibi evidence in Tasmania. Our solicitors can provide representation and legal advice on any criminal law matter.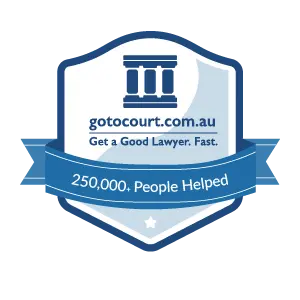 Affordable Lawyers
Our Go To Court Lawyers will assist you in all areas of law. We specialise in providing legal advice urgently – at the time when you need it most. If you need a lawyer right now, today, we can help you – no matter where you are in Australia.
How It Works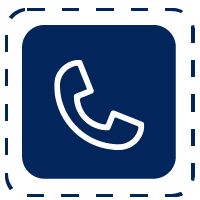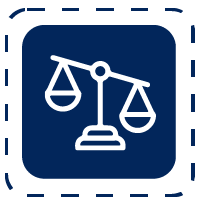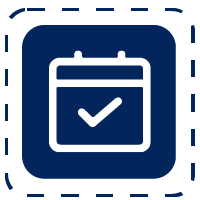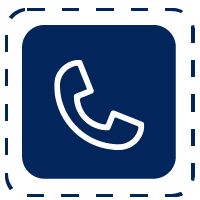 1. You speak directly to a lawyer
When you call the Go To Court Legal Hotline, you will be connected directly to a lawyer, every time.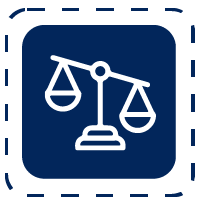 2. Get your legal situation assessed
We determine the best way forward in your legal matter, free of charge. If you want to go ahead and book a face-to-face appointment, we will connect you with a specialist in your local area.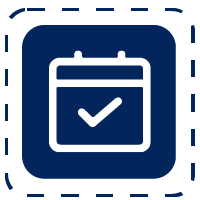 3. We arrange everything as needed
If you want to go ahead and book a fact-to-face appointment, we will connect you with a specialist in your local area no matter where you are and even at very short notice.