https://www.gotocourt.com.au/criminal-law/tas/child-exploitation-offences/
National Legal Hotline
7am to midnight, 7 days
Call our lawyers now or,
have our lawyers call you
Child Exploitation Offences (Tas)
Updated on Dec 12, 2022 • 6 min read • 345 views • Copy Link
Child Exploitation Offences (Tas)
In 2005, the Criminal Code Amendment (Child Exploitation) Act 2005 introduced content to the Tasmanian Criminal Code to target child abuse product offences. It is now a specific and serious offence to involve a child in the production of child exploitation material, to produce or distribute child exploitation material, or to possess or access this material. This page deals with child exploitation offences in Tasmania.
What is child exploitation material?
The Criminal Code Act 1924 defines child exploitation material as material that a reasonable person would find to depict or describe a child under 18 years old:
Engaging in sexual activity;
In a sexual context; or
The subject of cruelty, torture or abuse (whether sexual or not).
Involving a Child in Production
Section 130 of the Criminal Code Act prohibits the involvement of a person younger than 18 years in the production of child exploitation material. It is illegal to involve or facilitate the involvement of a child in the production of this material, whether the person knows or should know that the material is exploitative.
Production and Distribution of Child Exploitation Material
A person is guilty of an offence under section 130A of the Criminal Code Act if they knowingly produce or facilitate the production of child exploitation material. Anyone knowingly distributing or facilitating the distribution of this material is committing an offence under section 130B. Distribution means making the material available to someone else or selling, sending, dealing, supplying, exhibiting, or communicating the material to another person. It is also an offence to enter into an arrangement to distribute the material.
Possession and Accessing of Child Exploitation Material
It is an offence under section 130C of the Criminal Code Act for someone to knowingly have possession of child exploitation material. Anyone accessing this material is guilty of a crime under section 130D of the Act.
Forfeiture of Child Exploitation Material
When a person is prosecuted for child exploitation material offences in Tasmania, the court may order the forfeiture of the material or electronic storage device containing the prohibited material. This forfeiture applies whether the person is convicted or not. If the person is convicted of one of these offences, the court can order that anything used to commit the crime is forfeited to the Crown. This section does not restrict the court's existing forfeiture powers under other laws, such as the Crime (Confiscation of Profits) Act 1993. When any material or other property is forfeited to the Crown, it may be destroyed or disposed of as the Attorney-General directs.
Defences to Child Exploitation Offences in Tasmania
A person is not guilty of these offences if the material came into their possession unsolicited and they took reasonable steps to dispose of it as soon as they became aware of its contents.
It is a defence if the accused can prove that the material was a film, publication or computer game classified (either before or after the alleged offence) under the Classification (Publications, Films and Computer Games) Act 1995 (Cth). This defence does not apply if the material was Refused Classification (RC), effectively banned from sale, hire, advertisement, or importation into Australia. The accused also has a legal excuse if they were acting in their official duties in the classification of the material.
It is a defence if the accused engaged in the prohibited behaviour for a reasonable and genuine scientific, medical, legal, or artistic purpose, or for child protection or public benefit. The accused is not guilty of these offences if they are a police officer acting reasonably in the course of his or her duties. This defence applies to state and territory police force members and members of the Australian Federal Police.
It is also a defence to the charges if the accused can prove that the material depicts the lawful sexual activity of a person under the age of 18 years.
Under the Community Protection (Offender Reporting) Act 2005, a person who is convicted of a child exploitation offence in Tasmania is obliged to inform police of their whereabouts and details for a set period of time. This regulation is intended to reduce the incidence of recidivism and facilitate investigation into any future offences.
Case Study
The Supreme Court recently heard a child exploitation material case in The Queen v PJR (2021). The accused pled guilty to nineteen child exploitation material and child pornography offences under the Criminal Code. The charges arose from the accused's conduct from 2010 onwards.
The accused accessed and electronically stored videos of children engaged in sexual activities. He also joined a social media platform where he shared child abuse material with other members of the group. He uploaded category three child pornography images to this site, stating in online conversations that his purpose was to serve his own and other members' interests in child pornography. Posting these images constitutes the production and sharing of child exploitation material.
He engaged in conversations with minor children online, sharing and soliciting explicit images. He installed and recorded covert video of his minor stepdaughter in the shower, saving the video to his phone. When the police seized his devices, there were nearly 10,000 child exploitation images and videos on his computers, phones, and storage devices. The sentencing judge described the images as depraved, vile, and disturbing, depicting female children from babies to prepubescent girls engaging in sexual acts including cruelty, torture, and even death. The accused had taken time to organise the saved material for ease of later access.
The accused had accessed further child exploitation material while on bail for the charges, showing an absence of remorse. The sentencing judge took into account the accused's guilty plea but emphasised the need to adequately punish him and deter others from similar conduct. The judge found that the only appropriate sentence includes a lengthy term of imprisonment. His total term under state and commonwealth offences was five years, with eligibility for parole after three years. The judge ordered the forfeiture of all devices seized by police containing child exploitation material. His name was placed on the Community Protection Register, meaning that he must comply with reporting obligations for fifteen years after his release.
The criminal lawyers at Go To Court Lawyers can provide legal advice and representation on child exploitation offences in Tasmania. Please contact the team or call 1300 636 846 today for experienced legal assistance.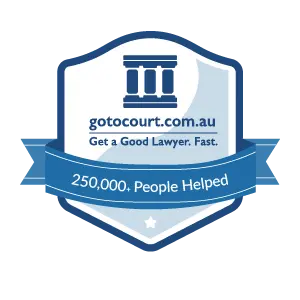 Affordable Lawyers
Our Go To Court Lawyers will assist you in all areas of law. We specialise in providing legal advice urgently – at the time when you need it most. If you need a lawyer right now, today, we can help you – no matter where you are in Australia.
How It Works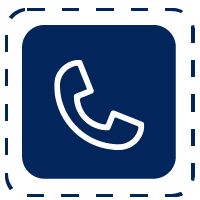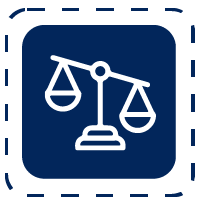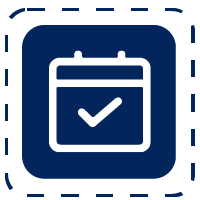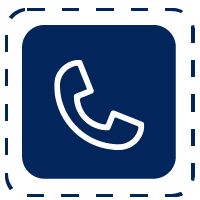 1. You speak directly to a lawyer
When you call the Go To Court Legal Hotline, you will be connected directly to a lawyer, every time.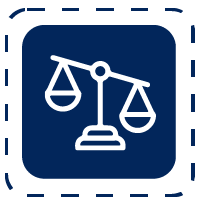 2. Get your legal situation assessed
We determine the best way forward in your legal matter, free of charge. If you want to go ahead and book a face-to-face appointment, we will connect you with a specialist in your local area.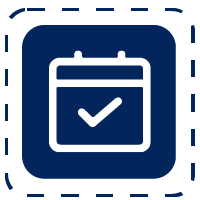 3. We arrange everything as needed
If you want to go ahead and book a fact-to-face appointment, we will connect you with a specialist in your local area no matter where you are and even at very short notice.