https://www.gotocourt.com.au/criminal-law/vic/family-violence-intervention-orders-in-victoria/
National Legal Hotline
7am to midnight, 7 days
Call our lawyers now or,
have our lawyers call you
Family Violence Intervention Orders in Victoria
Updated on Jan 12, 2023 • 5 min read • 202 views • Copy Link
Family Violence Intervention Orders in Victoria
Family Violence Intervention Orders in Victoria are used to protect a person from family violence. Family violence is behaviour that makes a family member fear for the safety of themselves, their property or another person or animal. The Family Violence Protection Act 2008 describes family violence as behaviour that is used to force, control, threaten or dominate a family member and includes physical, emotional, sexual, financial and psychological abuse. If a child hears or sees family violence they are also covered by the law.
The person protected by the order is called the affected family member or the protected person and the person the order is against is called the respondent. If there is an associate of the respondent that you also need protecting from they are an additional respondent. You can apply for a family violence intervention order at any Magistrates' Court if you are over 18 or at the Children's Court if you are between 14 and 18 or are applying for an order for your child who is between those ages. When applying for a family violence intervention order in Victoria you can apply for any conditions you think you need to be safe and there are standard conditions on the form to help.
Who can be protected?
For the purpose of an order, family members are:
People who have or had an intimate personal relationship, including married, de facto or domestic partners (whether or not there is or was a sexual relationship).
Parents and children, including any child of an intimate partner.
Relatives by birth, marriage or adoption.
People you treat like a family member such as a carer or a person who is related to you within the family structure of your culture.
If you fear for your children's safety they can be included in your application.
Applying for an order
You can apply for an order at any Magistrates' Court. You do not need an appointment but you will have to:
Fill in an application form available from the court counter or the website; and
See the Registrar. Advise the registrar if the respondent has used or threatened to use or has access to a gun, as they can suspend the respondent's gun licence and order that all guns be handed in to the police. Also tell the registrar if you need to change parenting orders. If you do not feel safe and want immediate protection, ask about getting an interim order (you will need to be referred to a magistrate for this.)
Police powers
The police have to respond to all reports of family violence. They can search the person's house and take any guns. They can also refer you to services that provide emotional, financial and legal support and may help you to find a safe place to stay if you need to leave your home.
Police can also:
Issue a family violence safety notice if you need immediate protection.
Apply to the court for an interim order to protect you from family violence until a magistrate can hear all of the evidence.
Apply for an intervention order on your behalf (even if you do not want them to). If they apply for an order they will also represent you at court. If the police don't apply for you, they will explain what action you can take.
Arrest the respondent after applying to the court for a warrant.
If a family violence safety notice, interim order or final order is issued, they can make sure that you are safe while the respondent makes arrangements to obey the order such as by being at the house while the respondent collects their belongings.
The process
You will receive a copy of the application, summons and any interim order. On the hearing day a magistrate considers your application. If you don't attend, the magistrate can still make an order, but it may not be in the terms you want. If the respondent contests the application, the hearing may be adjourned. If the respondent doesn't come to court the magistrate may make an order without them there. If you don't come to court the magistrate might dismiss the application. At a contested hearing the court will hear all of the evidence and decide whether to make an intervention order or not.
A magistrate can make a final order if a respondent has done one of the following and is likely to do so again:
used family violence
assaulted, harassed, stalked, or threatened a person
interfered with or damaged property
A magistrate can also make a final order if you both agree to it being made. If you or the respondent are unhappy with the magistrate's decision or with the conditions of the order, you can appeal to the County Court within one month of the decision. If the conditions of the order become unworkable either party can apply to the court to vary the order. If the respondent breaks (breaches) the conditions of an intervention order a family violence safety notice or a counselling order, they can be charged. If found guilty the maximum penalty is a fine of over $35,000.00 and/or a prison sentence of up to 2 years.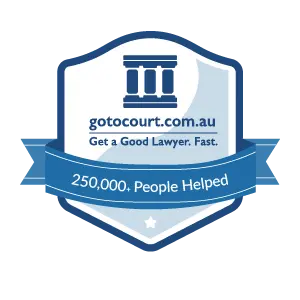 Affordable Lawyers
Our Go To Court Lawyers will assist you in all areas of law. We specialise in providing legal advice urgently – at the time when you need it most. If you need a lawyer right now, today, we can help you – no matter where you are in Australia.
How It Works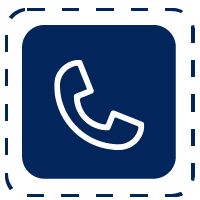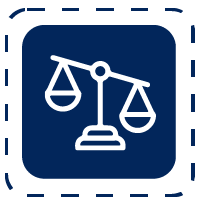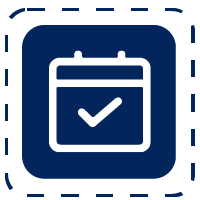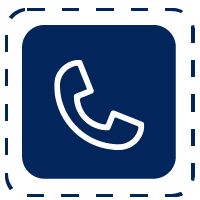 1. You speak directly to a lawyer
When you call the Go To Court Legal Hotline, you will be connected directly to a lawyer, every time.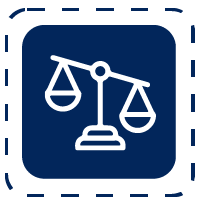 2. Get your legal situation assessed
We determine the best way forward in your legal matter, free of charge. If you want to go ahead and book a face-to-face appointment, we will connect you with a specialist in your local area.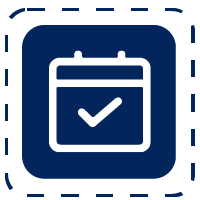 3. We arrange everything as needed
If you want to go ahead and book a fact-to-face appointment, we will connect you with a specialist in your local area no matter where you are and even at very short notice.