https://www.gotocourt.com.au/immigration/extradition/
National Legal Hotline
7am to midnight, 7 days
Call our lawyers now or,
have our lawyers call you
Extradition
Updated on Nov 08, 2022 • 5 min read • 597 views • Copy Link
Extradition
Extradition prevents an offender from evading justice by fleeing a jurisdiction. The international community has an interest in preventing offenders from escaping the consequences of their actions. Countries have developed the extradition process to apprehend and transfer offenders to other jurisdictions to face trial or imprisonment. Australia has extradition treaties with many countries in the world.
Extradition ensures that criminals cannot evade justice by crossing interstate and international borders. The "requesting state" country is the location of the alleged crime and the requestor of extradition. The extraditing country apprehends the offender and deports them for criminal prosecution or sentence to the other country. For example, if a person commits a murder in the United States and flees to Australia, the Australian government will deport them back to the US to face prosecution.
Extradition is an international law matter, as it requires cooperation between several different countries. It relies on principles of international customary and treaty law. International law assumes that countries are entitled to non-interference in their own domestic affairs. Article 2 of the United Nations Charter underscores the significance of each country's political independence, territorial integrity and domestic jurisdiction. The territoriality principle states that crimes committed within a country's jurisdiction should be prosecuted in that country. This applies whether the accused is a citizen or a foreign resident.
The enforcement of extradition is not overseen by the United Nations nor governed by an international treaty regime. It is borne out of a treaty between two countries. Therefore, it is not a legal obligation but a gesture of good faith in accordance with the treaty. No country in the world has an extradition treaty with all other countries.
Australia has treaties with other countries that allow for legal extradition requests. The Australian government considers requests from designated countries, often bilateral extradition treaty countries. Australia also has obligations under multilateral treaties that target specific crimes. For instance, Australia is a signatory of the International Convention for the Suppression of Acts of Nuclear Terrorism.
The Extradition (Commonwealth Countries) Regulations 2010 enables the Attorney General's Department to consider requests from fellow Commonwealth countries through the non-binding London Scheme. The Extradition Act 1988 governs the rest of Australia's international extradition regime. The Act provides guidance for the courts when determining if a person should be extradited from Australia. The Act also empowers the Attorney-General's Department to be the central authority for international extradition matters.
Interstate extradition in Australia is governed by the Service and Execution of Process Act 1992. This Act provides that police in any Australian jurisdiction can arrest a person under an extradition warrant from any other state or territory. Upon arrest, the accused must be brought before a magistrate in that jurisdiction along with the warrant. The local jurisdiction has priority to prosecute offences committed in that state or territory before extradition. This means that the extraditing state must wait for the apprehended person to face prosecution and serve their sentence before they can bring charges.
Extradition Process
The Commonwealth Attorney-General handles most extradition matters. The process has five stages:
Extradition equest: A foreign country submits a request for the person to be returned from Australia.
The Attorney-General issues a written notice to the Federal Circuit and Family Court of Australia.
The magistrate issues an arrest warrant for the accused and considers whether there are special circumstances for authorising bail.
The magistrate assesses whether the person is eligible for surrender.
The Attorney-General determines whether the accused should be surrendered to the requesting state. Even if a court orders extradition, the Attorney-General can overrule this decision.
The court considers whether the accused should be surrendered, depending on:
Dual criminality (the offence must also be a criminal offence under Australian law and cannot be for a minor crime);
Objections (the accused must not have already been punished in Australia or likely not to receive a fair trial if extradited);
Possibility of torture or death penalty (Australia does not extradite if the accused is likely to face capital punishment, torture or violations of human rights);
Political offence (Australia may refuse to extradite suspects accused of political crimes); and
Citizenship (Australia may refuse to extradite an Australian citizen and hold a trial here instead).
Special New Zealand Process
Australia has a separate arrangement with New Zealand to allow police from the two jurisdictions to arrange matters without recourse to government or court intervention. This is known as the "backing of warrants" system.
Fighting Extradition
There are multiple levels of appeal available for an accused or requesting country. These parties can appeal a magistrate's decision to the Federal Court or Supreme Court in the jurisdiction in the following 15 days. If the party is unsatisfied with the Federal Court decision, they can appeal to the Full Federal Court within 15 days. Finally, the party can apply for special leave to the High Court within 15 days. It is essential for anyone facing extradition to obtain the assistance of an experienced defence lawyer.
If you require legal advice or representation in any legal matter, please contact Go To Court Lawyers.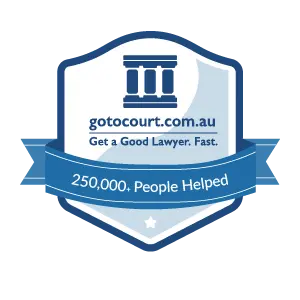 Affordable Lawyers
Our Go To Court Lawyers will assist you in all areas of law. We specialise in providing legal advice urgently – at the time when you need it most. If you need a lawyer right now, today, we can help you – no matter where you are in Australia.
How It Works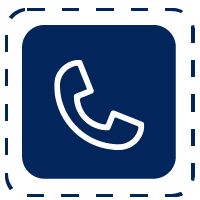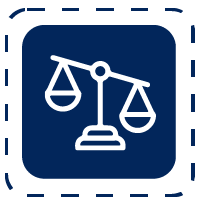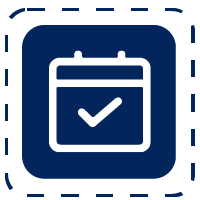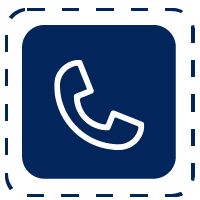 1. You speak directly to a lawyer
When you call the Go To Court Legal Hotline, you will be connected directly to a lawyer, every time.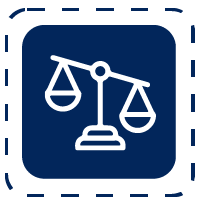 2. Get your legal situation assessed
We determine the best way forward in your legal matter, free of charge. If you want to go ahead and book a face-to-face appointment, we will connect you with a specialist in your local area.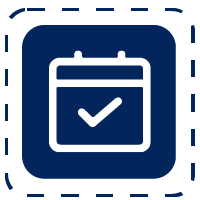 3. We arrange everything as needed
If you want to go ahead and book a fact-to-face appointment, we will connect you with a specialist in your local area no matter where you are and even at very short notice.