https://www.gotocourt.com.au/legal-news/apple-pay/
National Legal Hotline
7am to midnight, 7 days
Call our lawyers now or,
have our lawyers call you
Apple Pay Halted by ACCC in Big Banks' Most Recent Bid
Updated on Dec 07, 2016 • 5 min read • 175 views • Copy Link
Apple Pay Halted by ACCC in Big Banks' Most Recent Bid
Australia's Westpac Banking Corporation, National Australia Bank, Bendigo and Adelaide Bank, and the Commonwealth Bank of Australia have been stopped in their tracks negotiating with Apple on its Apple Pay service.
The story so far is that the banks lodged a notice to the Australian Competition and Consumer Commission (ACCC) seeking permission to negotiate together against Apple. At the time of the decision only ANZ and Cuscal Ltd card holders have access to the service.
The ACCC released its draft notification denying the group of banks looking at bargaining together against Apple for a better deal. In that notification, the ACCC stated that the detriments to the public far outweigh the benefits if the banks were allowed to negotiate together.
The banks in question have reported that Apple are unwavering in their terms for contracting with them to use Apple Pay, stating that the giant tech company is locking out innovation in digital wallet technology.  For technology fans, this sounds like bad news. However, we look deeper into why the ACCC made its decision and for the most part, it looks like it could save those banks' customers thousands in fees.
What is Apple Pay?
Apple Pay was introduced on 20 October 2014 and uses a Near-Field Communication (NFC) chip inside newer versions of the iPhone. The iPhone then operates much like pay-wave enabled cards which only need to be tapped to a point of sale receiver for a payment to be processed.
Pay-wave is very popular in Australia, with three-quarters of visa card holders using the payment feature. Because of this, banks want to get in on the newest financial technology where they can.
This is what makes Apple Pay so enticing to banks. As customers move closer and closer to no longer requiring a physical wallet to store their bank cards, the banks want to ensure that it is their bank cards which are being used to make purchases. The security features of Apple Pay also save banks in profit as it reduces fraud.
Reportedly, Apple makes money from banks per transaction but the tech giant does not allow banks to pass on the costs directly to Apple Pay users. This has become the obvious sticking-point for those banks wanting to get the best deal.
The law on the banks collectively bargaining
The Competition and Consumer Act 2010 (Cth) places restrictions on competing businesses from working together.  Working together to negotiate against a party for a mutually desired outcome is called collective bargaining which attracts very specific rules under the legislation.
The relevant provisions are sections 93AA through to 93AF. Section 93AB requires a corporation to give notice to the ACCC that they wish to bargain collectively alongside their competitors. Under section 93AC, the ACCC can either allow corporations to collectively bargain when it would benefit the public or object to the collective bargaining proposal if it would likely cause detriment to the public.
Under these provisions of the Competition and Consumer Act, the ACCC has issued a draft decision refusing the Commonwealth Bank of Australia, National Australia Bank, Westpac Banking Corporation, and the Bendigo and Adelaide Bank from collectively bargaining with Apple regarding its Apple Pay services.
Why the ACCC's preliminary decision is a good thing for you
To understand why the ACCC has denied these banks the ability to negotiate with Apple, we must first understand what the banks wanted out of the negotiations.
The banks stated that they want to effectively avoid using the Apple Pay system. Instead, they want to use their own apps so that their iPhone-using customers would go through the banks' digital wallets, accessing the iPhone's NFC chip separately from the Apple Pay service. This would have had the effect of allowing the banks to charge their iPhone-using customers per transaction, something which Apple Pay does not currently support.
The other reason why the banks want to negotiate with Apple collectively was so that they could avoid Apple's fees on using Apple Pay.  As Apple charges the banks per transaction for Apple Pay use, the banks wanted to use their collective power to negotiate a better deal than the one that ANZ and Cuscal Ltd struck.
What this all means is that the banks wanted to use their numbers to force Apple to agree to their terms.  Their terms being that they want to charge their iPhone-using customers per transaction when they used their phone to pay for things, rather than their bank cards.
If the banks could not get their way, they also proposed a boycott on Apple Pay for up to three years.  The ACCC determined that this would not be in the best interests of the public and may reduce the number of Australian's taking up a digital wallet to make their purchases.
This is a clear example of the importance of the ACCC's role and could save these banks' customers thousands in fees.
ACCC decision has not stopped other banks signing up
As at 8 December 2016, five more financial providers have signed up for Apple Pay. Once Credit, P&N Bank, Lombard Finance, WAW Credit Union and Wyong Shire Credit Union join ANZ and Cuscal Ltd in contracting to use Apple's service.
Despite the ACCC's decision to reject the other banks' bid to negotiate together against Apple, other financial organisations are striking their own deals with Apple on Apple Pay.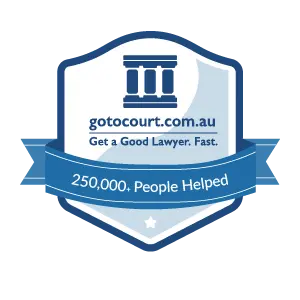 Affordable Lawyers
Our Go To Court Lawyers will assist you in all areas of law. We specialise in providing legal advice urgently – at the time when you need it most. If you need a lawyer right now, today, we can help you – no matter where you are in Australia.
How It Works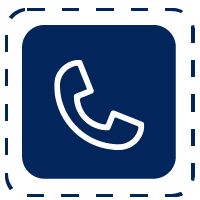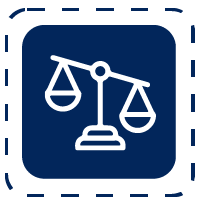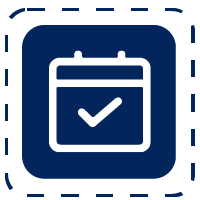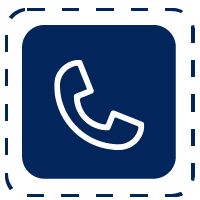 1. You speak directly to a lawyer
When you call the Go To Court Legal Hotline, you will be connected directly to a lawyer, every time.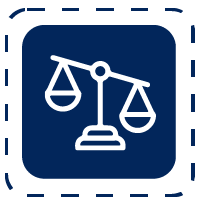 2. Get your legal situation assessed
We determine the best way forward in your legal matter, free of charge. If you want to go ahead and book a face-to-face appointment, we will connect you with a specialist in your local area.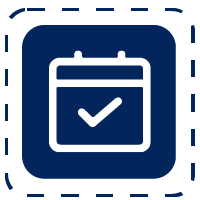 3. We arrange everything as needed
If you want to go ahead and book a fact-to-face appointment, we will connect you with a specialist in your local area no matter where you are and even at very short notice.