https://www.gotocourt.com.au/legal-news/australian-legal-writing-challenge-2016-third-prize/
National Legal Hotline
7am to midnight, 7 days
Call our lawyers now or,
have our lawyers call you
Australian Legal Writing Challenge 2016 – 3rd Prize
Updated on Jun 30, 2016 • 6 min read • 169 views • Copy Link
Australian Legal Writing Challenge 2016 – 3rd Prize
International Child Abduction: Rights and Responsibilities
Paula Pfingst*
Occasionally we hear about children who have been abducted to or from Australia. Most notably, the "Italian sisters" case [1] and the Channel Nine team in Lebanon [2] have drawn wide public attention and debate. Many have opinions about what should be done in these types of circumstances and who is responsible for the return of the child. Let's look at the basics of these issues for anyone who might find themselves in this ever increasingly popular scenario.
What is Abduction?
Parents have joint responsibility for their child even after they separate. They are both responsible for the major long-term decisions in a child's life. This includes where a child lives. Children should not be taken overseas by a parent without the other parent's consent. In fact, if there is a Court Order in relation to the child or there are parenting proceedings before the Family Court, it is illegal to take the child overseas without consent.
A child is usually considered to be habitually resident in the country in which they reside with their main caregiver. The habitual residence of the child is determined by the main caregiver. A child is abducted when they are wrongfully removed from their country of habitual residence or wrongfully retained in another country. For example, if one parent takes a child overseas without the other person's consent, that is a wrongful removal. If a parent takes a child overseas for a holiday with the other parent's consent but then refuses to return the child within the agreed timeframe or keeps them overseas indefinitely, that is a wrongful retention.
What can you do to prevent abduction?
If you know the other parent is considering taking your child overseas and not returning, you can apply to the Family Court for Orders restraining them from doing so. The Court can make an Order for the child's name to be placed on The Family Law Watchlist. This is a list maintained by the Australian Federal Police and it is accessed at all international departure points in Australia. If a child's name is on the list and they are attempting to leave Australia, the Australian Federal Police are noticed and can prevent the travel. You would need to show the Court why you consider there is a risk the other parent will abduct your child. The Court will asses the risk and also the potential safeguards in place should the abduction occur. This assessment will depend on which country the child might be travelling to and particularly whether that country is a "Hague Convention" country.
Hague Convention and avenues for return of a child
Australia is a signatory to the Convention on the Civil Aspects of International Child Abduction, commonly known as The Hague Convention. Australia, and other Hague Convention countries have legislation in place which implements the protocols set out in The Hague Convention. Those protocols deal with when a child is considered to have been abducted and what should occur when a child has been abducted. An Application for th return of a child needs to be made within 12 months of the abduction. Usually a Court will order that the child should be returned immediately to their country of habitual residence so that country can determine parenting matters. This is unless certain exceptions apply such as the child would be at a grave risk of harm if returned to the country of habitually residence. The Italian Sisters were returned to Italy so that the Italian Courts could determine parenting matters.
The Commonwealth Central Authority is the body in Australia which makes applications on behalf of parents in relation to The Hague Convention. This government body works with other government bodies overseas and the Courts in each country to ensure the protocols are followed. Anyone needing assistance with an Application should contact this body.
What if the country is not a Hague Convention country?
There are some countries who are not signatories to The Hague Convention. The protocols are not followed or applied in these countries and the Central Authority (and Australia Government) can do little in these circumstances. If the country is not a signatory, the only legal avenue a parent has is to seek legal assistance in that specific country and follow the legal process in that country. This was the issue in the recent Lebanon case. The best choice in these circumstances is prevention. Given there is little Australia and the Family Court can do to assist in return of a child taken to these countries, the Court will be more inclined to restrain a parent from taking a child to these countries and to put a child on the Family Law Watchlist when there is a risk the child will be taken to a non-Hague Convention country.
For a list of Hague Convention countries visit – https://www.ag.gov.au/FamiliesAndMarriage/Families/InternationalFamilyLaw/Documents/List%20of%20Hague%20Convention%20countries.PDF
Endnotes:
[1] https://www.familylawmattersaustralia.com.au/sites/familylawmattersaustralia.com.au/files/documents/pdf/italian_sisters_proctor_2012_77.pdf
[2] https://www.sbs.com.au/news/article/2016/04/13/60-minutes-charges-how-does-lebanese-legal-system-work
* Paula Pfingst completed her Bachelor of Laws with first class honours and Bachelor of Fine Arts majoring in Creative and Professional Writing with distinction at Queensland University of Technology in 2012. In June 2012 for a period of 6 months, she worked as a Legal Associate to 2 judges at the Family Court of Australia before moving to the role of Associate to one of those Judges for a further 18 months. Paula was admitted as a legal practitioner in 2013. She moved to Melbourne and commenced working at Berry Family Law in July 2014. She has worked exclusively in family law since this time. 
On a personal level, Paula loves travelling and challenging herself with new experiences. She has skydived, climbed Mt Kilimanjaro in Tanzania, dived with great white sharks in Cape Town, swung across the Batoka Gorge over Victoria Falls in Zambia, and gone white water rafting in Austria. She has a high level of interest in any family law matters which involve international issues.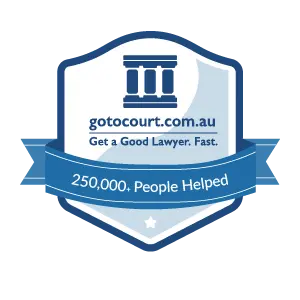 Affordable Lawyers
Our Go To Court Lawyers will assist you in all areas of law. We specialise in providing legal advice urgently – at the time when you need it most. If you need a lawyer right now, today, we can help you – no matter where you are in Australia.
How It Works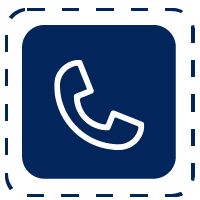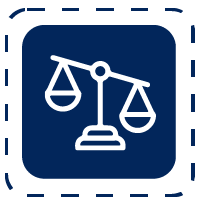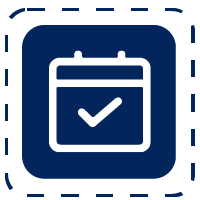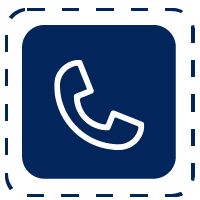 1. You speak directly to a lawyer
When you call the Go To Court Legal Hotline, you will be connected directly to a lawyer, every time.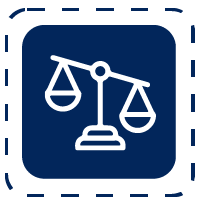 2. Get your legal situation assessed
We determine the best way forward in your legal matter, free of charge. If you want to go ahead and book a face-to-face appointment, we will connect you with a specialist in your local area.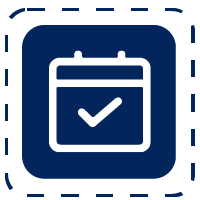 3. We arrange everything as needed
If you want to go ahead and book a fact-to-face appointment, we will connect you with a specialist in your local area no matter where you are and even at very short notice.