https://www.gotocourt.com.au/legal-news/drug-driving-increases-easter/
National Legal Hotline
7am to midnight, 7 days
Call our lawyers now or,
have our lawyers call you
Drug Driving Increases Over Easter
Updated on Mar 28, 2016 • 4 min read • 199 views • Copy Link
Drug Driving Increases Over Easter
While statistics are still being collated, as a result of the Easter Road Safety Campaigns across Australia, over the Easter long weekend, preliminary figures suggest that the number of drivers caught with drugs in their system was markedly higher than in previous years.
In part, this may be due to an increase in roadside testing. The New South Wales government, for example, announced earlier this year that they would triple the number of mobile drug tests by 2017. In Western Australia, Police Minister, Liza Harvey, forewarned that police would be 'swamping the streets' over Easter to test for drugs. There, the number of drivers found to be under the influence of drugs almost doubled on the previous year. On Good Friday alone, of every 60 drivers tested in Bunbury, 9 (1 in 6) returned positive results for methamphetamine and, in many cases, cannabis.
In Victoria, figures late Easter Sunday indicated that 1 in every 8 drivers to whom the tests were administered tested positive for drugs, while only 1 in every 530 drivers tested were over the alcohol limit. Once Monday's figures are added to the tally, the figure may well be even worse.
Despite recording no fatalities, Queensland, too, has seen a significant increase in the number of drug drivers on its roads over Easter. Up until Monday lunchtime, 182 drivers (approximately 1 in 4) had tested positive compared with just 50 over the same time frame in 2015. The drug detected most often was marijuana; second and third were MDMA and ecstasy respectively.
According to Queensland Police Inspector Kieryn Dermody, drug use is increasingly identified as 'a contributing factor to serious injury and fatal traffic crashes'. As with alcohol, drugs alter your state of consciousness in one way or another. Driving in this altered state is dangerous – you risk causing injury or death to yourself and to others.
In addition, this year the number of speeding drivers dropped by more than 5000 from last year, but it is still a problem. New South Wales saw more than 4000 drivers detected speeding, while in Queensland, more than 9000 were caught driving above the speed limit.
Drink driving was also down in Queensland, though really only marginally, with incidents dropping from 325 in 2015 to 308 in 2016. Clearly, though, the ultimate goal is for a zero detection rate.
The good news is that far fewer people died in road accidents this Easter weekend compared to previous years. Australia-wide, 8 lives were lost this year compared to 22 last year. In fact, it is the best result we have seen for at least the past 6 years. Last year, Queensland saw its deadliest Easter in more than 20 years, with a total of 8 fatalities. This year, no fatalities were recorded in the state at all, though this may be more a matter of good fortune than safety.
Once the statistics are finalised, some of these outcomes may shift slightly, but the primary points remain the same. In all Australian states and territories, it is illegal to drive over the alcohol limit for your licence type, and it is illegal to drive with drugs in your system, not to mention that it is an offence to use the drugs in the first place.
If you intend to drink or take drugs, find a designated driver, or, even better, abstain from drugs and alcohol altogether. Make sure you leave plenty of time to get to where you need to go so you aren't so tempted to speed. Don't use your phone or other gadgets while you are driving. Make sure you are wearing appropriate safety gear if necessary, and take regular breaks so you don't get too tired. Follow the road rules, and keep your road rage in check.
If you have been caught with a traffic offence over Easter such as drink or drug driving, speeding, or using your mobile phone while driving, our expert traffic lawyers can help you. Give them a call on 1300 636 846 anytime between 7 am and midnight, or request a call back from our website at www.www.gotocourt.com.au.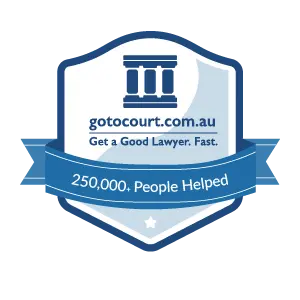 Affordable Lawyers
Our Go To Court Lawyers will assist you in all areas of law. We specialise in providing legal advice urgently – at the time when you need it most. If you need a lawyer right now, today, we can help you – no matter where you are in Australia.
How It Works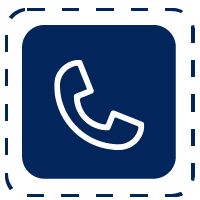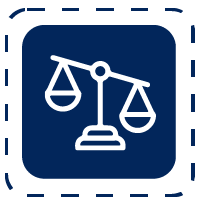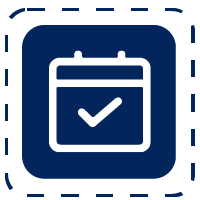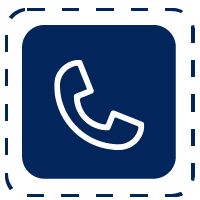 1. You speak directly to a lawyer
When you call the Go To Court Legal Hotline, you will be connected directly to a lawyer, every time.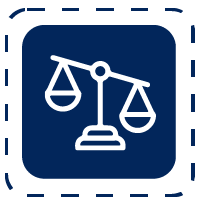 2. Get your legal situation assessed
We determine the best way forward in your legal matter, free of charge. If you want to go ahead and book a face-to-face appointment, we will connect you with a specialist in your local area.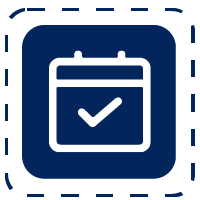 3. We arrange everything as needed
If you want to go ahead and book a fact-to-face appointment, we will connect you with a specialist in your local area no matter where you are and even at very short notice.