https://www.gotocourt.com.au/legal-news/how-safe-is-your-credit-card/
National Legal Hotline
7am to midnight, 7 days
Call our lawyers now or,
have our lawyers call you
Credit Card Safety in Western Australia: Are You Safe?
Updated on May 29, 2015 • 4 min read • 1437 views • Copy Link
Credit Card Safety in Western Australia: Are You Safe?
During a diving operation in early June 2014 the Perth Water Police located hundreds of plastic cards in a carry bag near the causeway of the Swan River. They are gold and grey in colour, the similar size to a credit card and have a magnetic strip on the back. Technology Crime Investigation officers are investigating the matter to see what type of information the cards contained. There is a possibility that these cards may have contained people's credit card information and were in fact clone cards being used for illegal purposes. Due to this discovery it is a timely reminder of people to protect themselves against credit card fraud and identity theft.
What is credit card fraud?
With so many people using credit cards for everyday activities, and online purchases, there is an increasing risk that your card will be fraudulently used. If your card is stolen then you are usually aware this has happened and will notify your bank to get a replacement. But what if a hidden device captures your credit card details while you are using an ATM, or your credit card is skimmed at a retail outlet and a clone card is made? These scenarios of fraud are harder to protect yourself against, but there are ways to minimise the risk.
It is important that you do take steps to protect your credit card and that your financial institution is notified as soon as possible if a transaction does not look right. The last thing you want is for the bank to hold you responsible for the loss.
How do I protect against credit card fraud?
The obvious way to protect yourself is by always knowing where your card is, and to regularly check your bank statements. It is also important to get a copy of the eftpos receipt for all purchases. Do not let the waiter take your card away to process, and be wary of employees who swipe your card on more than one card reader. Do not lend it to friends or family members. Do not write your pin down and keep it in your wallet with your card.
Do not store internet banking passwords on your computer. If you are making an online purchase make sure the website is legitimate and make enquiries first to ensure it is a genuine business. If you are unsure and want to check how safe a website is visit www.scamadviser.com. This site allows you to enter the web address of the business, and it will provide you with details about how safe the site is, and where it originated ie Australia verses Russia or Nigeria.
What is identity theft?
Not only can your credit card be stolen but your actual identity. Fraudsters use personal information collected from credit cards, your mail, your rubbish, scam websites that ask for personal information to join, or personal documents stolen from your home or car. This information is then used to open bank accounts, apply for credit cards and personal loans, or to carry on a business with your details as the director and owner. Your personal information can even be used to gain a passport.
How to I protect against identity theft?
The best way to protect yourself is to reduce the amount of information about you available to the public. This includes having a locked mailbox, shredding all utility bills and other personal papers before throwing them in the rubbish. Make sure you regularly obtain a copy of your credit report which can be applied for through VEDA (www.veda.com.au).
Be aware of the websites you visit and the information you are entering, especially dating sites, auctions and prize draws. Do not accept friend requests on Facebook and other social media sites of people you do not know. Do not respond to scam emails and letters requesting personal information.
What should I do if this happens to me?
The first thing you need to do is contact your bank and stop any cards that you feel have been placed at risk.
If you are concerned about identity theft you can call the WA Police Assistance Centre on 131444. You should also contact VEDA and place them on alert about possible credit transactions.
If you are a victim of a scam, and need counselling and advice, contact the Department of Commerce WA Scam Net.
Don't delay in getting assistance. The sooner action is taken the better. It pays to get a good Criminal Lawyer!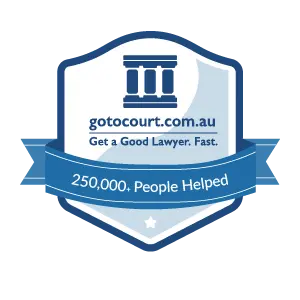 Affordable Lawyers
Our Go To Court Lawyers will assist you in all areas of law. We specialise in providing legal advice urgently – at the time when you need it most. If you need a lawyer right now, today, we can help you – no matter where you are in Australia.
How It Works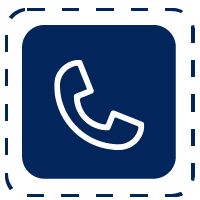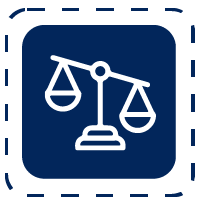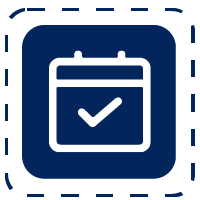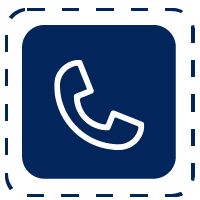 1. You speak directly to a lawyer
When you call the Go To Court Legal Hotline, you will be connected directly to a lawyer, every time.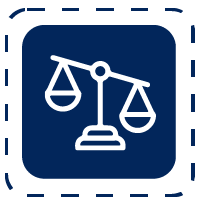 2. Get your legal situation assessed
We determine the best way forward in your legal matter, free of charge. If you want to go ahead and book a face-to-face appointment, we will connect you with a specialist in your local area.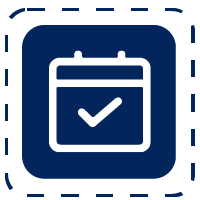 3. We arrange everything as needed
If you want to go ahead and book a fact-to-face appointment, we will connect you with a specialist in your local area no matter where you are and even at very short notice.