https://www.gotocourt.com.au/legal-news/lawyers-social-media/
National Legal Hotline
7am to midnight, 7 days
Call our lawyers now or,
have our lawyers call you
Solicitors' Ethical Duties and Social Media
Updated on Sep 11, 2016 • 4 min read • 333 views • Copy Link
Solicitors' Ethical Duties and Social Media
In a story which parallels the hit television programme, Suits, a law graduate has recently been convicted of engaging in legal practice without authority. It is understood the law graduate was allegedly not yet admitted to legal practice but held out to be a lawyer in court, to clients, and on social media. The 'wannabe lawyer' was allegedly caught out because of a post made on Instagram.
As a profession which prides itself on the strong and diligent representation of clients, lawyers are bound by the ethical duty not to mislead or deceive. This obligation extends to the use of social media as a marketing tool for lawyers.
New South Wales, Victoria, Queensland, the Australian Capital Territory, and South Australia have adopted the Australian Uniform Solicitors' Conduct Rules which prescribe the ethical standards which all solicitors must adhere. Western Australia, the Northern Territory, and Tasmania have yet to adopt the uniform rules, and instead prescribe their own variation of the professional conduct rules. Despite the slight differences between the states and territories, all jurisdictions explicitly prohibit legal practitioners from making misleading statements.
Misleading and deceptive statements are also prohibited by the Australian Consumer Law.
While most lawyers take their ethical responsibilities seriously, social media use can go horribly wrong when lawyers forget their duties.  So it is very important for lawyers and the public to know just what lawyers can say on social media.
'No win, no fee' statements
According to the Queensland Law Society and the Western Australia State Administrative Tribunal, statements such as 'no win, no fee,' 'no win, no costs,' or 'no compensation = no legal fees' without a qualifying statement within the same post or advertisement are likely to be misleading. This is because the general public is likely to be misled into believing that they do not have to pay any fees or costs, including those of their solicitor.
This does not mean that 'no win, no fee' arrangements are prohibited but the advertising of such arrangements must be clear as to avoid misleading the public.
The Law Institute of Victoria's Advertising Guidelines also state that, 'no win, no fee' type statements should be accompanied with very clear language about what would be payable by a client.
Endorsements and recommendations
These days everything has a star rating – from the local restaurant to a motor mechanic. Law firms are no different. Lawyers should also be very particular about their own social media profile when it comes to other users endorsing or recommending them for particular legal services. Statements suggesting accredited specialisation in a particular area of law could be serious. Because, again, it would be misleading unless the solicitor was an accredited specialist by their law society.
Endorsed areas of legal practice and particular skills which the lawyer does not have or is not particularly experienced in can also be deceptive.
Honesty is therefore the best policy and lawyers should only display obtained skills, experience and knowledge.
Other reputational risks
As part of their professional ethics, lawyers also have a duty to maintain client confidentiality. That is, unless the information is publically known or a client has expressly given permission, all information about a client is treated as confidential. Lawyers can breach their duty of confidentiality by mistake through their use of social media. For example, sharing a location may inadvertently identify a client, breaching confidentiality.
Further, providing advice on social media may create an unintended client–solicitor relationship. Even when the question seems only quasi-legal at first, a relationship can be created easily causing the lawyer to be held responsible for the advice given. Debates on legal topics, however, would not ordinarily be identified as advice and would not create a client–solicitor relationship.
Above all, lawyers who keep in mind their ethical duties when using social media will always come out on top. They do not post anything they would not say in front of a crowd, they maintain their clients' confidentiality, and they avoid situations which may result in an unintended client-solicitor relationship. They also would not hold themselves out to be anything that is not the truth, such as being a lawyer when they are not.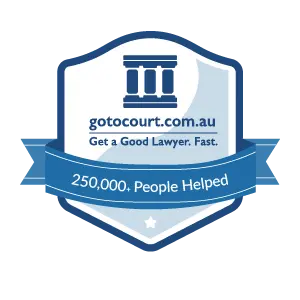 Affordable Lawyers
Our Go To Court Lawyers will assist you in all areas of law. We specialise in providing legal advice urgently – at the time when you need it most. If you need a lawyer right now, today, we can help you – no matter where you are in Australia.
How It Works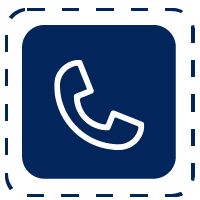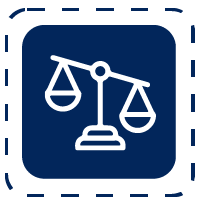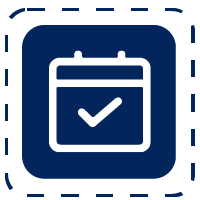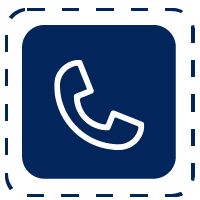 1. You speak directly to a lawyer
When you call the Go To Court Legal Hotline, you will be connected directly to a lawyer, every time.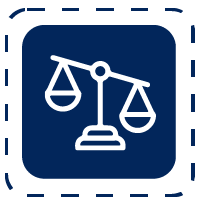 2. Get your legal situation assessed
We determine the best way forward in your legal matter, free of charge. If you want to go ahead and book a face-to-face appointment, we will connect you with a specialist in your local area.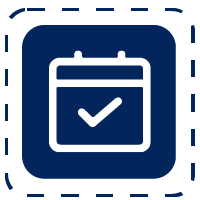 3. We arrange everything as needed
If you want to go ahead and book a fact-to-face appointment, we will connect you with a specialist in your local area no matter where you are and even at very short notice.