https://www.gotocourt.com.au/legal-news/new-drink-driving-laws-in-the-act/
National Legal Hotline
7am to midnight, 7 days
Call our lawyers now or,
have our lawyers call you
New Drink Driving Laws in the ACT
Updated on Feb 15, 2016 • 6 min read • 192 views • Copy Link
New Drink Driving Laws in the ACT
On 9 February 2016, the ACT parliament passed the Road Transport Legislation Amendment Bill 2015 (No 2).
While yet to be notified, this new legislation brings with it a number of changes to drink and drug driving laws in the ACT including a significant change to the powers of police to test drivers for alcohol and drug consumption under the Road Transport (Alcohol and Drugs) Act 1977.
Extension of police powers
Up until now, police have generally been allowed to test drivers for drug or alcohol levels only while they were on a road or road-related area. This meant that if drivers fled the scene of an accident or failed to stop for testing when signalled or requested to do so, the police were powerless to demand breath or blood samples once that driver entered onto private premises, meaning that no charges could be laid or penalties imposed.
The new legislation means that this is no longer the case, and police will now be able to enter onto a premises – residential or commercial – to undertake alcohol and drug testing as required. Minister for Justice, Shane Rattenbury, told ABC News that 'the community rightly expected that people who drank excessively or used drugs before driving would be detected and removed from the roads'.
Conditions of entry
The new police power does have its limitations. Officers will only be able to enter premises for the purpose of administering alcohol and/or drug tests if:
the officer suspects, and has reasonable grounds for suspecting, that the driver was involved in a traffic accident on a road or road-related area, or that they did not stop for police when asked or signalled to do so, and
the officer suspects, and has reasonable grounds for suspecting, that the driver has committed a drink or drug driving offence, and
the person would have been required to undergo a test under sections 8, 9, 9A or 10 of the Act, and
there are reasonable grounds on which the officer might believe that the driver for whom they are looking is actually on the premises.
For sections 8, 9, 9A and 10 of the Act, an officer may ask a driver to undergo testing if:
section 8 – they were driving on a road or road-related area or the officer has reasonable grounds to suspect that this was the case, or
sections 9 and 9A – they were driving on a road or road-related area and were involved in a traffic accident, as long as the officer has reasonable grounds for the suspicion that a particular person was driving the vehicle at the time, or, where there is doubt as to the identity of the driver, that the person was in the vehicle at the time, or
section 10 – the officer has reasonable grounds to suspect that the driver has committed a culpable driving offence.
Use of force and time limits
Police are also empowered to use whatever force is 'necessary and reasonable in the circumstances' to administer the tests. They must not, though, remain on the premises any longer than is necessary to administer the testing.
Existing time limits for testing remain in place. For example, police cannot enter a premises to demand a test more than 2 hours after:
the driver has been involved in an accident, or
the driver has failed to stop for police, or
the person has ceased driving the vehicle.
In addition, testing is prohibited:
if it might, in the officer's opinion or in that of a medical professional, be dangerous or impracticable, and
if the driver has arrived at their usual place of residence, unless the officer followed the vehicle and the driver has only just stopped.
Other changes
The Bill makes a number of other changes to traffic law in the ACT. The new law:
allows infringement notices to be served electronically, and infringement notice declarations to be completed online
creates consistency in the law by clarifying that where a driver has been automatically disqualified from driving because of alcohol or drug-related offences, their rights of appeal are the same as for those disqualified by order of the Court
creates consistency in the treatment of ACT licence holders and those who hold licences from other jurisdictions where the drivers are suspended and subsequently disqualified from holding or obtaining a licence, and
creates a presumption that, where a person has been given notice of the suspension of their licence and they are also advised by police, the person is presumed to know that their licence is suspended. This, the government says, will ensure drivers are no longer able to claim that they did not know their licence had been suspended in an effort to escape punishment.
Rights infringement issues
The ACT is one of the few Australian jurisdictions with human rights legislation (the Human Rights Act 2004 – 'HRA'). The explanatory notes to this new Bill acknowledge that the new provisions encroach on the freedom of movement (in section 13 HRA), and, in particular, the right to privacy (section 12 HRA).
However, the HRA specifically states that the rights are subject to the 'reasonable limits set by laws that can be demonstrably justified in a free and democratic society' (section 28). The circumstances captured by the legislation were argued as falling within this exclusionary provision.
Future traffic law changes
The ACT has seen a number of significant changes to their road safety laws over the past 5 years.
In 2010-11, the government implemented changes which limited the availability of restricted work licences, introduced the immediate licence suspension for anyone over 0.05 BAC, and set the BAC limit for certain licence holders, such as novice and supervisor drivers, to zero.
In 2011, they introduced mandatory awareness education for those convicted of drink and drug driving offences, and in 2013, high range drink drivers became subject to mandatory interlock programs.
Now the government has released its 2016-20 Road Safety Action Plan which sets out 39 points for action in investigating further possible measures to increase road safety in the
ACT. It remains to be seen what will be the outcome of the action plan and what, if any, additional changes will be proposed and implemented as a result of the investigations.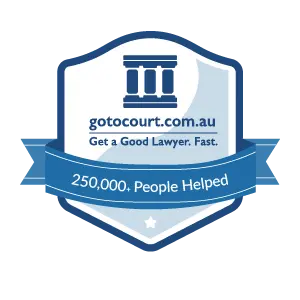 Affordable Lawyers
Our Go To Court Lawyers will assist you in all areas of law. We specialise in providing legal advice urgently – at the time when you need it most. If you need a lawyer right now, today, we can help you – no matter where you are in Australia.
How It Works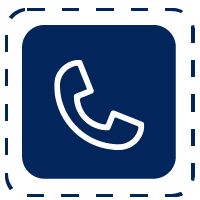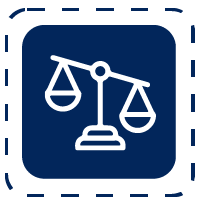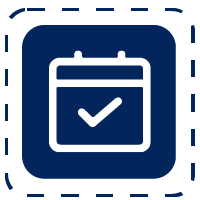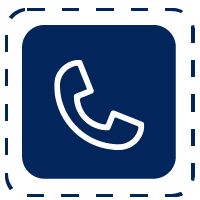 1. You speak directly to a lawyer
When you call the Go To Court Legal Hotline, you will be connected directly to a lawyer, every time.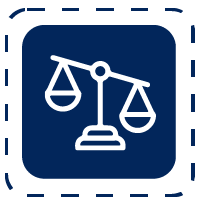 2. Get your legal situation assessed
We determine the best way forward in your legal matter, free of charge. If you want to go ahead and book a face-to-face appointment, we will connect you with a specialist in your local area.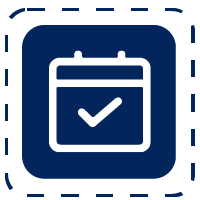 3. We arrange everything as needed
If you want to go ahead and book a fact-to-face appointment, we will connect you with a specialist in your local area no matter where you are and even at very short notice.