https://www.gotocourt.com.au/legal-news/nsw-lock-out-laws/
National Legal Hotline
7am to midnight, 7 days
Call our lawyers now or,
have our lawyers call you
NSW Lock Out Laws: The Death of Business or an Opportunity for Change?
Updated on Feb 07, 2016 • 13 min read • 1504 views • Copy Link
NSW Lock Out Laws: The Death of Business or an Opportunity for Change?
On 7 July 2012, 18 year old Thomas Kelly died following a single, random and unprovoked punch to the head while walking with his girlfriend in King's Cross, Sydney. Then, on 11 January 2014, another 18 year old, Daniel Christie, died in hospital, also as a result of a single unprovoked punch to the head. He, too, had been walking in Sydney's CBD – in fact, only metres from where Thomas Kelly was hit – when he was attacked. Both assailants were apparently significantly affected by alcohol at the time of the assaults.
These two deaths, along with the other 26 alcohol-related assault deaths in NSW between 2000 and 2014, and the concerted efforts of the Thomas Kelly Foundation, prompted the NSW government to develop a series of Alcohol and Drug Fuelled Violence initiatives, perhaps the most prominent of which are what have become known as the 'lock out laws'.
What are the 'lock out laws'?
In essence, these laws significantly limit the availability of alcohol in the Sydney CBD Entertainment Precinct (the Precinct), an area which extends from Kings Cross to Cockle Bay, and from The Rocks to parts of Darlinghurst and Surry Hills. Not only do they affect all venues licenced to sell alcohol, they apply also to 'party buses' and 'party boats' that operate within the Precinct. Only small venues and the Star City and Barangaroo Casino precincts are exempt.
The laws include:
a 10pm cut-off for the purchase of takeaway alcohol
1:30am lock out from hotels, nightclubs, some clubs and licenced karaoke venues and a 3:00am drinks service cut-off
the imposition of a 48 hour ban from the entire Precinct for 'troublemakers'
a freeze of 2 years on the issue of any liquor licence applications
penalties for bar staff who breach their obligations under 'Responsible Service of Alcohol' certification, including the revocation of, or disqualification from obtaining, competency cards for up to 12 months
penalties for licensees who breach the new laws, including fines of as much as $11,000 and/or up to 12 months imprisonment
the imposition of a 'Three Strikes' disciplinary scheme for a licensee's failure to comply.
The government's policy also includes free buses between the CBD and Kings Cross after 1am on Friday and Saturday nights.
Opposition to the lock out laws
Matt Barrie, IT expert, electrical engineer, and CEO of online marketplace, Freelancer.com, had a recent article about Sydney's lock out laws and the effect they were having on the local economy go viral. Originally titled 'Would the Last Person in Sydney Please Turn the Lights Out?' and later reprinted under a different name, he describes Sydney as having 'regressed into a ghost town', complete with 'tumbleweeds' blowing through the streets on a Saturday night, as a result of these laws. He claims it is now easier to buy a beer in Pyongyang, North Korea, than it is in the Sydney CBD, and that finding a restaurant open late, or even a venue for salsa dancing, is now impossible.
In his opinion, the 'Orwellian nomenclature' propagated by the 'moralistic crusade' of the NSW government has 'guilt shamed [the public] into thinking that something in the Australian psyche is ugly and that mixed with alcohol we turn into raging brutes, or that by simply having fun somehow we've been breaking some great moral code'. Despite the involvement of the Thomas Kelly Foundation in the implementation of the laws, he believes that both Thomas and Daniel Christie 'would be turning in their graves if they knew that their deaths had been hijacked to beat up some moral outrage over the sort of human tragedy that sells newspapers to put up a political smokescreen, push a prohibitionist evangelical agenda, sell a suburb to developers, and boost the coffers of a couple of casinos'.
Thomas Kelly and Daniel Christie 'would be turning in their graves if they knew that their deaths had been hijacked to beat up some moral outrage over the sort of human tragedy that sells newspapers to put up a political smokescreen, push a prohibitionist evangelical agenda, sell a suburb to developers, and boost the coffers of a couple of casinos'.
Mr Barrie cites the demise of CBD stalwarts like the award-winning Hugo's Bar, the Flinders Bar, and the Exchange Hotel as evidence of the effect of the lock out laws on the Precinct. Restaurants and food venues have not escaped the carnage with venues such as the upmarket Jimmy Liks and the not-so-upmarket McDonald's restaurants on George and Bridge Streets closing their doors. He provides fascinating examples of anomalies in the application of the law. For example, it is now illegal to order a scotch after midnight. You can purchase it if the bartender adds cola, but at the same time, you can't buy the scotch and cola pre-mixed in a can as that is an 'alcopop' and forbidden under the new laws.
Indeed, there are figures to suggest that there has been a significant decline in patronage in the Precinct since the lock out laws were introduced. According to the City of Sydney Late Night Management Areas Research Phase 4 Report 2015 (the LNMAR Report 2015), pedestrian traffic within the Precinct has altered significantly since 2010. In 2010, the majority of traffic (58%) gave their reason for their presence in the area as 'going out socialising'. By 2015, this had dropped to 15%, the majority (57%) now stating their purpose as simply returning home, although the proportion of pedestrian traffic who had consumed, or who intended to consume, alcohol rose from 54% in 2012 to 58% in 2015. In addition, the Report indicates a secondary peak in numbers of people leaving the area at around 1am instead of waiting until close.
However, as Mr Barrie points out, it is difficult to place much credence in this Report. When the profiling of the area was first undertaken in 2010, only 5 areas within the Precinct were monitored, while by 2012, there were 8, and in 2015, 10. The effect of this is that the full impact of closed businesses in the area is not immediately clear while the frequency in incidents of anti-social behaviour is somewhat watered down by spreading it across more jurisdictions. In addition, the initial report was undertaken by Parsons Brinckerhoff, considered to be a world leader in planning, program and construction management, and engineering, while the 2012 report was not credited to anyone at all, and the 2015 version was credited to a small Sydney-based firm, Urbis. In Mr Barrie's opinion, it is an unashamed attempt to 'fudge' or 'obfuscate' the data. Indeed, the data presented in all three reports does not always directly correlate making it impossible to gain a true understanding of the situation. The origin of some of the figures is also unclear as they do not appear to align with their own charts and graphs.
In addition, he provides an example of the extraordinary way in which the figures are manipulated through the government's 'alcohol linking program'. If, for example, an incident occurs, the police will ask for the following from those involved:
whether the victim has consumed any alcohol
the victim's degree of intoxication 'based on an assessment of behavioural indicators'
where the victim had last consumed alcohol.
While the information is apparently necessary, the way this information is used is quite absurd. In Mr Barrie's words:
If a young lady drinks a few glasses of champagne in Kings Cross, then catches a bus and is assaulted walking home through Bondi, when she reports the assault to Bondi police the officer is compelled to record the incident as emanating from the last place that she consumed alcohol. … Even if the perpetrator was completely sober, it is still recorded as alcohol-related violence. … If victims start to emerge from a particular premises their business model is attacked with increasingly severe regulatory demands and covert and overt police visits.
Thus the incidence of alcohol-related violence is over-reported and licensed establishments unnecessarily overregulated and undeservedly penalised.
As a result, it is easy to understand Mr Barrie's concerns, particularly when it is learned that one of the primary proponents of the policy, the Thomas Kelly Foundation, while a wholly worthwhile cause, is backed financially by Crown Resorts Foundation and The Packer Family Foundation whose Star City and Barangaroo Casinos were otherwise inexplicably both excluded from having to comply with the lock out laws.
Justification for the lock out laws
Interestingly, though, Mr Barrie is not uncomfortable with using the same reports he criticises as biased as evidence of declining foot traffic or patronage, and he compares the Sydney of today with that of the Olympic Games era – some 15 years before the lock out laws were introduced. Indeed, there is evidence to suggest that circumstances other than, or in addition to, these laws have played a role in what Mr Barrie sees as the destruction of the city's soul.
According to the director of commercial property for LJ Hooker, Warren Duncan, changes to the area began long before the lock out laws were even conceived, much less introduced. He says that the Precinct has, over the previous 8 or 9 year period, undergone something of a 'gentrification' – a move towards more long-term residential housing which is 'incompatible with a late night party scene'. Mr Duncan sees the demise of the nightclubs in the area as simply a repurposing due to 'a significant change in the demographic', led by commercial property developers busily converting hotel rooms into boutique apartments.
In addition, the laws do seem to have achieved their purpose. Noting the possible fudging of the results, the ad hoc nature of the data collection and the many variables which may have impacted on the results, the LNMAR Report 2015 indicates a decrease in 'serious' or 'less serious' antisocial behaviour from 3,650 incidents in 2010 to 703 in 2015. Antisocial behaviour was said to include:
the playing of loud music
drunken staggering or falling
shouting or verbal abuse
street drinking
urination or vomiting
physical fights and
verbal fights or arguments.
The proportion of serious to less serious incidents also decreased over the same period by 27%.
In addition, April 2015 figures from the Bureau of Crime Statistics and Research indicate a significant fall (32% in Kings Cross and 26% in the Precinct) in non-domestic alcohol-related violence incidents since the lock out laws were introduced. These figures are consistent with prior research which indicates a link between increased incidents of alcohol-related violence and longer trading hours for licensed businesses. In addition, while it might be assumed that the incidents of violence have simply been shifted to areas contiguous to the Precinct, evidence suggests that this is not what has occurred, although a minor increase (insignificant to the overall results) in assaults was seen to have occurred in the Star Casino precinct.
The death of business or the opportunity for change?
It is well worth having a read of Mr Barrie's comments. It is clear that the last few years has seen a significant reduction in profit for businesses located in the Precinct and a significant number of business closures. To what extent this can be attributed to the lock out laws is unclear, though local business owners appear to cite them as the sole reason.
Australia is fast becoming one of the most highly regulated countries in the world. There seems to be an overarching need to restrict anything and everything that might – even if the chance is remote – cause someone harm. While litigation has been curbed, we seem to be fixated on finding someone to blame and trying to create laws that will prevent it from occurring again.
At the same time, if a death or serious harm is preventable, perhaps regulation of the activity is justified. While acknowledging the probable effects the laws have had on businesses in the Precinct, Thomas Kelly's father argues that the laws are worth it: 'If we can save one life, [the lock out laws] have to be positive'. He maintains that, if it were those business owners whose child had died as a result of alcohol-fuelled violence, they would support the laws too.
While Mr Barrie highlights some of the side-effects of the lock out laws and the pain they have caused local business owners, one of the flaws in his arguments lies in his apparent desire to blame all on the religious beliefs of the premier Mike Baird, his chief of staff, Bay Warburton, member of cabinet, Rob Stokes, as well as Police Commissioner, Andrew Scipione. While all are openly Christian and unashamedly seek to behave in accordance with their religious conviction in all aspects of their lives (as any belief system tends to require), turning the issue into one of religion is decidedly unhelpful. The fight to prevent alcohol-fuelled violence is not – and should not be – reserved to practising Christians. Although it aligns neatly with their belief system, it is not a religious issue and his argument borders on discrimination or religious persecution. Heading down this path will only distract from the core issues.
Perhaps it is not unreasonable that the economy and 'having fun' should take a backseat to the preservation of life.
Perhaps what we are seeing in the Sydney CBD is simply a shift, albeit somewhat seismic, in the supply and demand in the area. Perhaps these businesses need to refocus their efforts on the new demographic (or follow their old demographic elsewhere) and adapt to change like so many others have had to do right across Australia. We have seen the restructure of the dairy industry as a result of government policy (in that case, due to deregulation), and much of our agricultural industry (due to over-regulation). We have seen a decline in manufacturing, food production and mining. At the same time, there has been an increase in the size of the health care, residential aged care, clean energy, and information and communications technology industries. Finance-based professions and retail have grown, as have those related to security – personal, national and cyber-related.
Perhaps this is just the beginning of a new era for Sydney, and, given that we are talking here about the prevention of serious injury or even death, perhaps it is not unreasonable that the economy and 'having fun' should take a backseat to the preservation of life. There is a fine line, though, between justifiable and unjustifiable regulation, and perhaps given the reach of the lock out laws and their extraordinary consequences, the NSW government has overstepped the mark on this occasion.
What to do next
If you or someone you know is having trouble with a liquor licensing, bankruptcy, or alcohol-related violence issue, it is important to obtain legal advice quickly.
Go To Court Lawyers operate a Legal Hotline on 1300 636 846 where you can talk directly to a lawyer 7am – midnight, 7 days/week. Your call will be treated with the strictest confidentiality and without judgement.
The lawyer will assess your matter and recommend a course of action.
Should you need a Court lawyer, even if it is at very short notice, the Legal Hotline staff will be able to arrange legal representation for you.  You can also request a call back via the website www.www.gotocourt.com.au and a lawyer will call you back to assess your matter.
This article reflects the state of the law as at 1 February 2016. It is intended to be of a general nature only and does not constitute legal advice. If you require legal assistance, please telephone 1300 636 846 or request a consultation at www.www.gotocourt.com.au.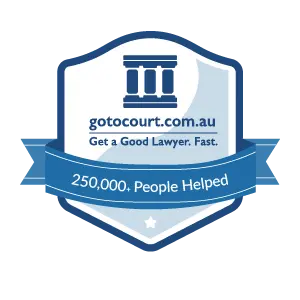 Affordable Lawyers
Our Go To Court Lawyers will assist you in all areas of law. We specialise in providing legal advice urgently – at the time when you need it most. If you need a lawyer right now, today, we can help you – no matter where you are in Australia.
How It Works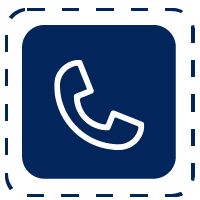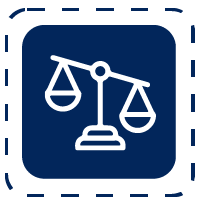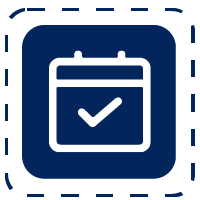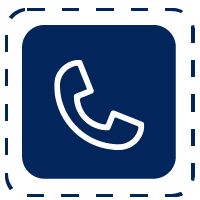 1. You speak directly to a lawyer
When you call the Go To Court Legal Hotline, you will be connected directly to a lawyer, every time.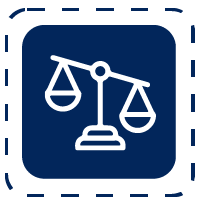 2. Get your legal situation assessed
We determine the best way forward in your legal matter, free of charge. If you want to go ahead and book a face-to-face appointment, we will connect you with a specialist in your local area.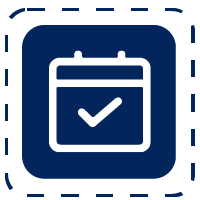 3. We arrange everything as needed
If you want to go ahead and book a fact-to-face appointment, we will connect you with a specialist in your local area no matter where you are and even at very short notice.