https://www.gotocourt.com.au/legal-news/prince-dies-age-57/
National Legal Hotline
7am to midnight, 7 days
Call our lawyers now or,
have our lawyers call you
Prince Dies at 57
Updated on Apr 21, 2016 • 7 min read • 213 views • Copy Link
Prince Dies at 57
Music legend, Prince (born Prince Rogers Nelson), has passed away at the age of 57. Most will remember him as a creative genius, able to capture the heart and soul across a range of musical genres. He was a talented singer, songwriter, instrumentalist, and even actor. Throughout the course of his career, beginning at age 7 when he is reputed to have written his first song, he won 7 Grammy Awards, a Golden Globe Award, and even an Academy Award, and was inducted into the Rock and Roll Hall of Fame in 2004.
But Prince was not just a performing artist. He was also known as a fierce defender of intellectual property rights, having become embroiled in a series of legal actions against anyone using his music or images without his authorisation, as well as those who would seek to assert ownership rights over his music.
His music
Signed in 1977 at the age of 18, Prince released his first album 'For You' the following year under the Warner Music label, though it was not a resounding success. Nor were his subsequent albums released yearly from 1978 to 1981. But then, in 1982, his album '1999' which included songs such as 'Little Red Corvette' and 'Delirious', made it to the top 10 in the US and led to international acclaim. Then, in 1984, Prince cemented his standing as one of the world's greatest pop artists with the release of the album 'Purple Rain' and his single of the same name. The album also included the hit songs 'When Doves Cry' and 'Let's Go Crazy'.
Diminutive in appearance, Prince became renowned for his 'bold' fashion, often appearing in ruffled shirts and tight pants, glittering tunics, or with chain mail over his face. He wrote numerous songs for other artists including the Sinead O'Connor hit, 'Nothing Compares 2 U' and the Bangles' 'Manic Monday'.
His legal battles
Though brewing for some time, Prince's legal battles took traction in the early 90s. Still signed with Warner Music, in 1993 he became embroiled in a very public battle with the company who insisted that they 'owned and controlled his name as well as any music released under that name'. While quite normal for the music industry, Prince took great offence, claiming widespread corruption within the industry and fighting to have the rights returned to the artist. He had set up his own music label, partly funded by Warner, called 'Paisley Park Records' in the mid-80s, but was still contractually bound to Warner to produce several more albums. He was pictured in 1996 with the word 'Slave' written on his face, and changed his name to a symbol said to be a combination of the insignia for men and women, allegedly as a sign of rebellion against the company. Apparently unable to win the battle against Warner, he instead released a series of albums in very quick succession, many of which were described as 'lacklustre' and 'a shameless purging of studio tapes and offcuts just to make up the numbers'.
After his falling out with Warner, Prince entered into a series of contracts with many of the music giant's most significant competitors, including EMI, Columbia (then a division of Sony), and Universal. He later fell out with Columbia when he agreed to release his album free to the readers of a UK newspaper without informing the record label of his intentions.
Prince then began to take issue with the rising incidence of online sharing of his image and his music. He objected to unauthorised digital distribution, and in 2007 sought to 'reclaim his art on the internet'.  He launched legal action against YouTube, eBay and Pirate Bay arguing that, although these companies were able to apply filters to their sites so that no indecent material was posted, they had apparently decided not to apply the same filters to ensure no unauthorised intellectual property of performing artists could be posted.
He sent 'cease and desist' letters to a number of fan sights demanding that they stop using anything connected to him, including photographs, lyrics, album covers, and his music. He threatened to shut down a satirical website over a challenge they had set for contributors to photoshop his images.
Love him or not, there is no doubt that Prince has left an indelible mark on both the music scene and in the legal and intellectual property realms.
In 2008, he fell out with Radiohead over his performance of their song 'Creep' at the Coachella Music Festival. He demanded footage of his performance posted by fans be removed from websites like YouTube, but Radiohead insisted it remain. Eventually, Radiohead won out and the footage was reposted.
In 2013, he sent a notice to Twitter insisting they remove 8 Vine videos citing copyright infringement, and in 2014, he launched a legal battle against 22 fans who had shared his likeness or material through, largely, social media sites like Facebook. He sued on the basis of, among other things, copyright infringement and bootlegging.
He was also no stranger to the other side of a court battle. In 2015, he was apparently sued for helping another performer, Judith Hill, to release her debut album as a free download, contrary to the terms of her contract with producer Jolene Cherry. The case was, though, argued to be a publicity stunt and retaliation for an action taken by Hill against the producer for being 'incompetent, erratic, unstable, and wholly unable to perform [her] obligations'.
In 2014, Prince finally regained ownership of some of his Warner Music recordings due to a provision in local copyright law allowing artists to terminate copyright ownership of master recorders after 35 years. Warner Music retained licensing rights, but Prince was back in control of his material. Tellingly, around this time he also reverted back to using the name 'Prince' rather than the symbol.
The contradiction
Though Prince was quite the activist in asserting the rights of performers to their work, he could be quite ambivalent about it. After his falling out with Radiohead, Prince remarkably posted the video he had insisted be removed from the internet on his own website. After suing his fans in 2014 for sharing on social media, he withdrew the action just days later claiming that it was actually fine for fans to share his work and likeness, though he did so without prejudice, meaning he reserved the right to re-file later.
While demanding that YouTube take down footage a mother posted showing her children dancing to a Prince song, he debuted a single, 'Screwdriver', on YouTube in 2013. (The mother sued and, nine years later, the matter is still before the courts.) He withdrew his music from every streaming service except Tidal, but just a few weeks later, he added a new song, 'Stare', on Spotify.
It seems, then, that Prince was not averse to sharing his music with the public for free, as long as it was on his terms.
The loss
Love him or not, there is no doubt that Prince has left an indelible mark on both the music scene and in the legal and intellectual property realms. The cause of his death remains a mystery but follows an 'influenza-like' illness which caused him to be hospitalised last week. Though he had made some short public appearances since his release from hospital, he was found unresponsive in an elevator at his home studio in Chanhassen, Minnesota. He could not be revived.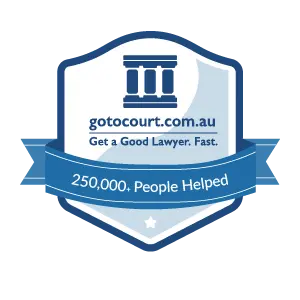 Affordable Lawyers
Our Go To Court Lawyers will assist you in all areas of law. We specialise in providing legal advice urgently – at the time when you need it most. If you need a lawyer right now, today, we can help you – no matter where you are in Australia.
How It Works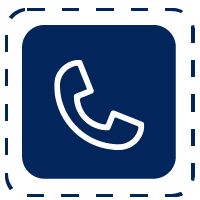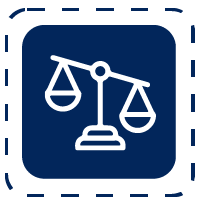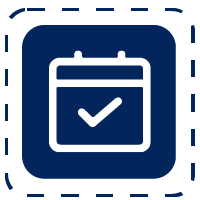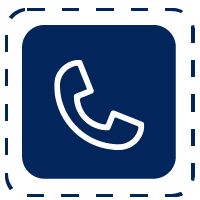 1. You speak directly to a lawyer
When you call the Go To Court Legal Hotline, you will be connected directly to a lawyer, every time.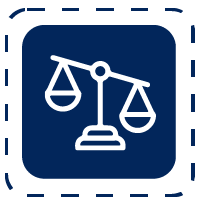 2. Get your legal situation assessed
We determine the best way forward in your legal matter, free of charge. If you want to go ahead and book a face-to-face appointment, we will connect you with a specialist in your local area.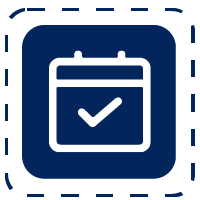 3. We arrange everything as needed
If you want to go ahead and book a fact-to-face appointment, we will connect you with a specialist in your local area no matter where you are and even at very short notice.