https://www.gotocourt.com.au/legal-news/rush-defamatory-imputations/
National Legal Hotline
7am to midnight, 7 days
Call our lawyers now or,
have our lawyers call you
Rush Awarded $850,000 for Defamatory Imputations
Updated on Apr 14, 2019 • 5 min read • 206 views • Copy Link
Rush Awarded $850,000 for Defamatory Imputations
On 11 April 2019, the Federal Court of Australia handed down its decision in the matter of Rush v Nationwide News Pty Ltd. The court found that publications made by the defendant about Australian actor Geoffrey Rush contained defamatory imputations and that the defence of justification did not succeed. It awarded  Rush damages for non-economic loss, including aggravated damages, of $850,000. The court reserved its decision on damages for economic loss.
The alleged defamatory statements were made after Rush played the title character in a Sydney Theatre Company (STC) production of King Lear in 2015 and 2016.
The defamatory imputations
In November 2017, the Daily Telegraph published a story headlined 'King Leer' and 'Star's bard behaviour', which was illustrated by a promotional portrait of Rush dressed as King Lear. The story stated that Rush had been accused of 'inappropriate behaviour' during the production of King Lear but had denied the allegations. It was advertised by posters declaring 'Geoffrey Rush in scandal claims' and 'Theatre company confirms inappropriate behaviour.'
The following day, the Telegraph published another article containing statements that two actors had spoken out in support of actress Eryn Jean Norvill, who had accused Rush of touching her breast during a performance and other inappropriate sexual behaviour. Unnamed sources were quoted as saying they believed the allegations and that STC would not work with Rush again. The accusations were linked to similar ones levelled against Don Burke who had been described as 'a sexual predator' and the Harvey Weinstein 'scandal'.
Geoffrey Rush's claims
Rush sued Nationwide News and the writer of the article, Jonathon Moran, arguing the publications conveyed the defamatory imputations that he has behaved in a scandalously inappropriate manner, that he had committed sexual assault and that he was a sexual predator and a pervert.
He claimed the articles invited 'hatred, ridicule and contempt' of him and that his character and reputation as an actor had been gravely injured. He claimed he had suffered hurt and embarrassment and expected to suffer further loss and damage. He claimed aggravated damages and special damages for economic loss.
The defence of truth
Nationwide News and Mr Moran defended the claims, arguing that the publications did not convey the imputations Rush claimed.  They also argued that the imputations claimed by Rush were substantially true. They argued that Rush had engaged in scandalously inappropriate behaviour, that he had committed sexual assault and that he was a pervert. Furthermore, they argued that even if Rush was defamed he was not entitled to aggravated damages or damages for economic loss.
Section 25 of the Defamation Act provides that it is a defence to defamation if the defamatory imputations are substantially true.
The court's findings
The court found that the articles, together with the way they were headlined and advertised, carried the imputation that the allegations against Rush were true and that this was not effectively mitigated by the inclusion of a statement to the effect that he denied them.
After hearing evidence from Rush and other actors including Ms Norvill, the court was not satisfied that the incident of sexual harassment occurred. The complainant's evidence was uncorroborated and was inconsistent with earlier statements she had made. The evidence given by Rush, Norvill and other actors suggested the two had a friendly and jocular relationship that had sometimes involved playful flirtation. The suggestion that Rush deliberately touched Norvill's breast onstage during a performance was rejected as implausible given the evidence the court had heard about Rush's dedication to his craft and the likihood that such an action would have been noticed by members of the audience.
The court found that Nationwide News and Jonathan Moran had failed to establish that the imputations were substantially true and their defence on that basis failed.
Damages
Under Section 34 of the Defamation Act, where defamation has occurred the court must ensure there is a rational relationship between the harm suffered and the amount of damages awarded.
There are three main purposes for which damages may be awarded in defamation cases:
Consolation for personal distress;
Reparation for harm done to the applicant's reputation;
Vindication of the applicant's reputation.
The Defamation Act caps the amount that can be awarded for non-economic loss at $398,500. Where aggravated damages are warranted, the court may exceed the cap. Aggravated damages are awarded where the respondent's conduct was improper or unjustified.
The court heard evidence of Rush's exemplary reputation. Parties were agreed that the publications were widely read and the headlines widely viewed, particularly within Australia.
The court accepted that Rush was hurt and distressed by the publications, which were published in an extravagant and sensationalist manner. It found that the photo of Rush as King Lear with the headline 'King Leer' was a full-frontal attack on Rush's reputation, particularly given it occurred at the height of the #MeToo movement. The image could not be justified by the small amount of content in the articles that stated only that a complaint had been made to STG and that Rush denied any wrongdoing. The court accepted Rush's submission that the story was sensationalised in this way to boost sales and maximise profit. It also accepted that Nationwide News was reckless as to the truth of the defamatory imputations and that it was a recklessly irresponsible piece of journalism that seemed calculated to damage Rush's reputation. It found that Rush was entitled to aggravated damages and awarded him $850,000.
The court also accepted that Rush had suffered an economic loss but reserved its decision on the issue of damages for economic loss, with parties to prepare a joint report quantifying Rush's loss based on the court's factual findings.
The matter will be back in court in May 2019.
If you require legal advice or representation in a civil matter or in any other legal matter, please contact Go To Court Lawyers.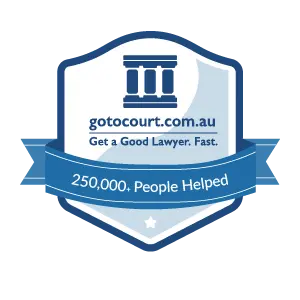 Affordable Lawyers
Our Go To Court Lawyers will assist you in all areas of law. We specialise in providing legal advice urgently – at the time when you need it most. If you need a lawyer right now, today, we can help you – no matter where you are in Australia.
How It Works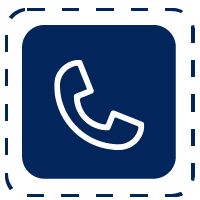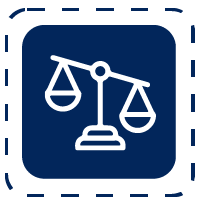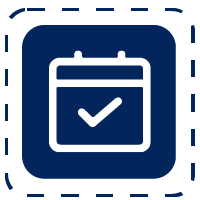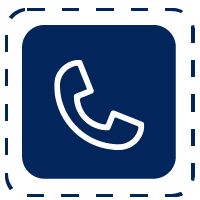 1. You speak directly to a lawyer
When you call the Go To Court Legal Hotline, you will be connected directly to a lawyer, every time.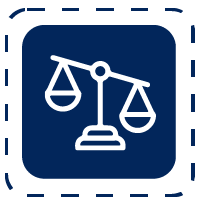 2. Get your legal situation assessed
We determine the best way forward in your legal matter, free of charge. If you want to go ahead and book a face-to-face appointment, we will connect you with a specialist in your local area.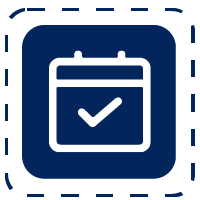 3. We arrange everything as needed
If you want to go ahead and book a fact-to-face appointment, we will connect you with a specialist in your local area no matter where you are and even at very short notice.