https://www.gotocourt.com.au/legal-news/should-voting-age-be-16/
National Legal Hotline
7am to midnight, 7 days
Call our lawyers now or,
have our lawyers call you
Should The Voting Age Be Lowered To 16?
Updated on Apr 25, 2018 • 5 min read • 330 views • Copy Link
Should The Voting Age Be Lowered To 16?
In April 2018, Greens Senator Jordan Steele-John announced that he would introduce a Bill that would allow 16 and 17-year-olds to vote if they wished to do so.  Numerous other countries, including Brazil and Austria, have 16 as the minimum age to vote. The question of whether the Australian voting age should be lowered to 16 has received intermittent attention over the years.
The right to vote is governed by the Commonwealth Electoral Act. Section 93 of that act sets out who is entitled to vote in Australia. Broadly, the section states that you are entitled to vote once you have turned 18 and provided you are an Australian citizen. It also sets out various circumstances in which a person can be excluded from voting.
Why lower the voting age?
Proponents of lowering the voting age argue that 16 and 17-year-olds should have the right to vote in elections which effect their lives and futures. These voices point out that by the age of sixteen, a person can drive, be employed (and therefore pay tax), get married and join the military. Some young people by the age of 16 or 17 are working full time and are financially independent. Furthermore, people in this age group have been increasingly outspoken about political issues and have even taken on leadership roles in fights for law reform. The youth-led gun law reform movement in the United States and the high level of engagement of teenagers in the Same Sex Marriage debate are two recent examples of this. Supporters of lowering the voting age also argue that such a change would encourage more young people to take an interest and be involved in politics.
Opponents of the move claim that young people aged 16 and 17 are not mature enough to exercise voting rights and lack life experience and an understanding of the civic process.
Senator Steele-John, who at 23 is the youngest person ever to hold a seat in the Senate, explained the basis for the Bill, saying it is 'an exciting chance to reinvigorate the way we teach civics education by bringing democratic participation into the classroom in a whole new way.'
Under the proposed law, voting would be voluntary for 16 and 17-year-olds, with no penalty if they choose not to vote.
Previous attempts to lower the voting age
In 2015, ALP leader Bill Shorten called for the voting age to be lowered to 16, arguing that young people were not represented by Parliament and should be allowed a voice in decisions that are going to shape their futures.
A New Zealand senator proposed a similar bill in 2008, but this was abandoned for lack of support. Calls for such a  change in New Zealand have resumed this year, with the Children's Commissioner among others to claim that children's voices need to be heard and that a lower voting age would be likely to lead to improved policies concerning young people.
Voting ages around the world
The majority of countries worldwide have 18 as the minimum ages for voting.  However, a significant minority of countries have a voting age of 16, while others have the age set at 17, 19, 20 or 21. Interestingly, Iran has twice lowered its voting age to 15, but then reverted to a voting age of 18.
Who else is excluded from voting?
Under the Commonwealth Electoral Act, there are several situations in which a person is rendered temporarily or permanently ineligible to vote.
A person serving a sentence of imprisonment of three years or more is not entitled to vote during the period they are serving that sentence (Section 93(8)AA). However, prisoners who are serving a sentence of less than three years are entitled to vote and can do so by postal vote.
If a person is found guilty of treason or treachery he or she is made permanently ineligible to vote (Section 93(8))
A person can be found to be ineligible to vote if they are of unsound mind and therefore incapable of understanding the nature and significance of voting (Section 93(8)(a)).
If you believe that a person is ineligible to vote for any of the above reasons, you can lodge an Objection claim that an elector should not be enrolled with the Australian Electoral Commission.
Failure to vote
Voting is compulsory for Australians aged 18 and over (Section 245). However, this is only enforceable once a person is enrolled to vote. Failing to vote, once you are on the electoral roll, is an offence punishable by a fine of one penalty unit (currently $210) in a Federal election. Penalties for failing to vote in state and local government elections are governed by state electoral acts and vary from $55.00 in New South Wales to $126.00 in Queensland.
Failing to vote results in the issue of a Failure to Vote Notice. This gives you the opportunity to explain your reason for failing to vote. In the event you do not have a reasonable explanation for not voting, or if you do not respond to the notice, an Infringement is issued. Failure to pay can lead to a criminal conviction.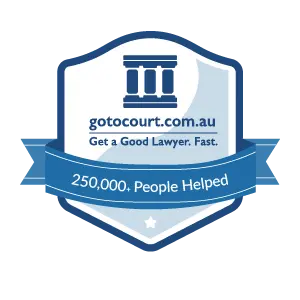 Affordable Lawyers
Our Go To Court Lawyers will assist you in all areas of law. We specialise in providing legal advice urgently – at the time when you need it most. If you need a lawyer right now, today, we can help you – no matter where you are in Australia.
How It Works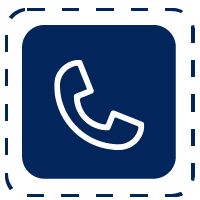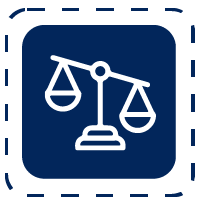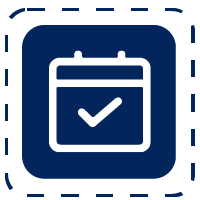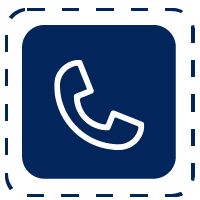 1. You speak directly to a lawyer
When you call the Go To Court Legal Hotline, you will be connected directly to a lawyer, every time.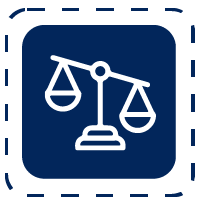 2. Get your legal situation assessed
We determine the best way forward in your legal matter, free of charge. If you want to go ahead and book a face-to-face appointment, we will connect you with a specialist in your local area.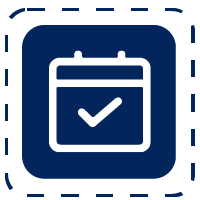 3. We arrange everything as needed
If you want to go ahead and book a fact-to-face appointment, we will connect you with a specialist in your local area no matter where you are and even at very short notice.