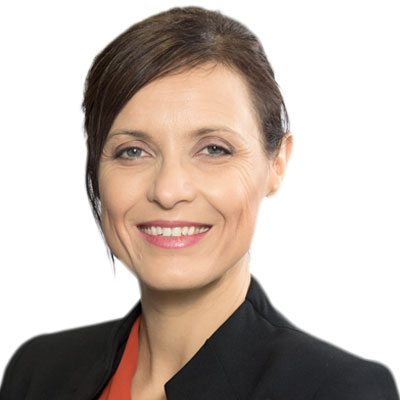 Lisa holds a Masters in Law and a Bachelor of Laws. She also holds a Graduate Diploma of Legal Practice from the Australian National University, and is admitted as a Lawyer to the Supreme Court of Queensland and as a Solicitor to the High Court of Australia.
As a Senior Associate and manager of Go To Court's Gympie office, Lisa's focus is on advocacy. She ensures all clients have access to strong representation in their time of need. With her experience in both criminal and family law matters, Lisa provides pragmatic but relevant advice tailored to her clients' needs.
Lisa has represented clients in the Family Court, Federal Circuit Court, and Queensland's Supreme, District and Magistrates Courts. She is a strong advocate with a realistic approach to legal issues, incorporating genuine empathy while working hard for her clients' best interests. She is a professional who is dedicated to achieving results.
Accreditations & memberships
Member of the Queensland Law Society
Recent Publications:
Testimonials
★★★★★
We haven't gone far yet, however, Lisa is attentive, caring, professional, and ready to understand the problem.
★★★★★
Lisa was very friendly and helpful our talk went longer than the hour and I was verry happy with the outcome of our conversation. She did a great job thanks for your help
★★★★★
High recommended both Lisa Taylor and Belinda Robinson were great to work with. Belinda represented me really well and had a fantastic outcome.
★★★★★
I have dealt with a few lawyers in the past, but they always managed to have me walk out of their office feeling more negative than positive, wondering if you made the right decision in choosing the one you did, but with Go To Court Lawyers, I walked away feeling a winner right from the start. They were extremely caring toward my problem, and they dealt with it as quickly and as professionally as possible, with fantastic results. I would highly recommend them to anyone.
★★★★★
We visited the practice and I can't remember the lawyer's name but they were attentive, listened, and gave sound advice. Thankfully we didn't need to take the matter further, but the advice set our mind at ease. We were happy with the service. Thank you
★★★★★
Information regarding my case was gathered in a very swift and affordable manner. Due to the eloquence that my Lawyer portrayed during the trial, I left the courtroom with no conviction. I Can't commend GTC Lawyers highly enough for their professionalism throughout the whole process. Thank you!
★★★★★
I could not be more pleased with the support and legal representation I received from Tara. She was wonderful. My result at court was exceptional and delighted us all, the matter was totally dismissed without any penalty thanks to Tara. Thank You again Jeff
★★★★★
Very professional service with great people