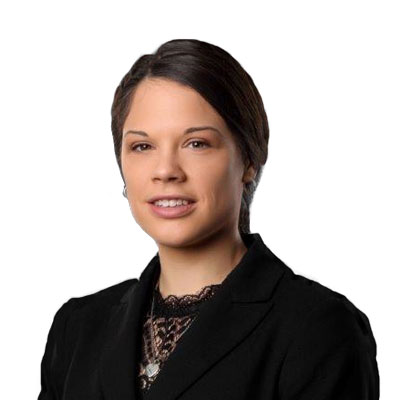 Natasha Speirs joined GTC Lawyers as a solicitor in September 2018. Natasha has experience in Family Law, Criminal Law, Civil Law, Workers Compensation, Wills and Estates and Probate Law and practices law with a focus on alternative dispute resolution (ADR).
Natasha completed a Bachelor of Laws and a Bachelor of Business & Commerce (majoring in accounting) in 2014. She completed her Graduate Diploma of Legal Practice at the College of Law in 2014. She is admitted to practice in the Supreme Court of NSW and the High Court of Australia.
Before starting her legal career, Natasha worked in the fitness industry as a personal trainer and fitness instructor. In her spare time she has volunteered as a swimming teacher for disabled children. Now Natasha uses that drive and motivation coupled with her interpersonal and support skills to help guide her clients to successful outcomes in their legal matters.
Natasha will fight for social justice for you, using her years of training and experience and her passion for advocacy to get you the best possible outcome.
Accreditations & Memberships
Member of the Law Society of NSW
Testimonials
★★★★★

Straight to the point, gave me what I needed to know.

★★★★★

After 5 years of constant dispute we contacted Go To Court Lawyers and after our first meeting we left feeling completely relieved. Our lawyer took care of all of the correspondents, completely relieving us of any stress associated with the case and we trusted him to take care of us and he did not disappoint. He managed to get our case settled out of court and we have returned to our normal lives after 5 years. My only regret is that I didn't contact them sooner.

★★★★★

Knowledgeable staff, my Lawer, knew exactly what to do every step of the way and I ended up getting off on a section 10 as hoped for. Couldn't be happier! Thanks guys

★★★★★

One of the best Lawyers I've met. Engaging, professional and knowledgeable with a grasp of the technical and legal ethics involved in my case. Flexible payment options( very important for lesser mortals like us!)I will absolutely recommend this lawyer & organisation to my friends and family.

★★★★★

She was perfect 👍👍 thank you so much for your help

★★★★★

We visited the practice and I can't remember the lawyer's name but they were attentive, listened, and gave sound advice. Thankfully we didn't need to take the matter further, but the advice set our mind at ease. We were happy with the service. Thank you

★★★★★

Hopefully I won't ever be in a position to need a lawyer again, but they were very professional and great to deal with. Would definitely recommend.

★★★★★

by

D. Ciborowski

via

Google

First visit, first impressions - positive. Straight up and straight forward.