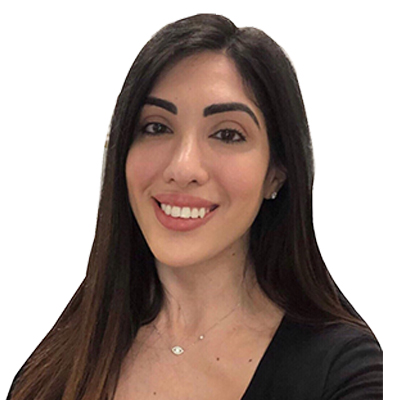 Sarah holds a Bachelor of Laws and a Bachelor of Business and Commerce (majoring in Human Resource Management and Industrial Relations) from Western Sydney University. She has also completed a Graduate Diploma in Legal Practice at the College of Law. Sarah is admitted as a Lawyer in the Supreme Court of New South Wales and in the High Court of Australia.
Sarah gained exposure early in her career to a wide range of legal matters. This allowed her to develop a comprehensive understanding of the legal system for the benefit of her clients. Complimenting her extensive knowledge, Sarah's compassionate and friendly demeanour outside the courtroom makes her a favourite with clients.
Sarah truly cares about her clients' needs and believes that great representation starts with thorough preparation of her matters. She is a strong advocate both inside and outside the courtroom who will fight to get her clients the best possible result.
Sarah's main areas of practice are criminal, traffic and civil law, but she also has experience in Family Law matters. Sarah has appeared regularly in the District Court, Local Court, Federal Circuit Court and tribunals such as NCAT.
In her spare time, Sarah enjoys reading, hiking and spending time with her family and friends.
Accreditations & Memberships
Member of the Law Society of New South Wales
Success Stories and Publications
Testimonials
★★★★★

Excellent and informative web site, efficient phone service, lawyer professional, clear, good advice, clear direction and way forward. Appreciate the professional and wonderful support.

★★★★★

My lawyer was courteous, understanding and helpful. Guided me through all the steps and scenarios relating to my case and answered any questions I had

★★★★★

Wonderful! VERY quick response. Appt made the next day. Total grasp of my situation and a plan put in place straight away.

★★★★★

Frank, to the point, efficient, objective advice, provided examples to underpin the argument. Thank you guys.

★★★★★

I contacted go to court lawyers for a second opinion and was overwhelmed with the help and support I received from the beautiful lady that answered the phone to the lawyer that I met with very highly recommend

★★★★★

Really helped me with confidence and clearer understanding of what was happening

★★★★★

BEST LAWYERS EVER. Shame they don't have the same taste in coffee as me, but I'll let that pass. Thanks for looking after me guys – smiling as I leave this review. I'd give 10 stars but Google won't allow it *sigh*

★★★★★

I would like to congratulate you and GTC Lawyers on professional and efficient conduct and communications throughout your handling of Dads traffic matter, in particular, the extremely well-written Reps and the strategic way in which you represented the matter before the magistrate today.