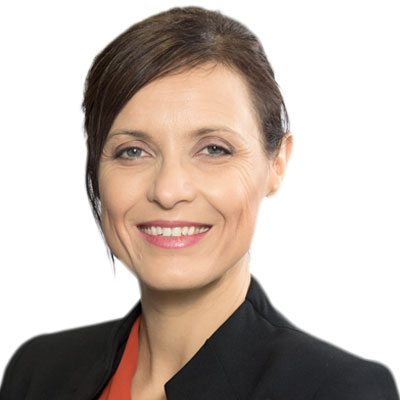 Lisa holds a Masters in Law and a Bachelor of Laws. She also holds a Graduate Diploma of Legal Practice from the Australian National University, and is admitted as a Lawyer to the Supreme Court of Queensland and as a Solicitor to the High Court of Australia.
As a Senior Associate and manager of Go To Court's Gympie office, Lisa's focus is on advocacy. She ensures all clients have access to strong representation in their time of need. With her experience in both criminal and family law matters, Lisa provides pragmatic but relevant advice tailored to her clients' needs.
Lisa has represented clients in the Family Court, Federal Circuit Court, and Queensland's Supreme, District and Magistrates Courts. She is a strong advocate with a realistic approach to legal issues, incorporating genuine empathy while working hard for her clients' best interests. She is a professional who is dedicated to achieving results.
Accreditations & memberships
Member of the Queensland Law Society
Our solicitor Lisa Taylor represented a teacher charged with driving under the influence in the Murgon Magistrates Court.
The man had passed out in his car at a petrol station on Melbourne Cup Day and when police attended and breathalysed him had a BAC of 0.207.
Ms Taylor emphasised her client's remorse for his actions, his prior good record and his plea of guilty on the first occasion. The man had also completed a Traffic Offenders Program and had been cycling to and from work since losing his license.
The client was fined $1100 and disqualified from driving for eight months. Following the disqualification period, he will be required to have an interlock device fitted to his car.
The court did not record a conviction due to the effect this could have on his work as a teacher.
Recent Publications:
Testimonials
★★★★★
We haven't gone far yet, however, Lisa is attentive, caring, professional, and ready to understand the problem.
★★★★★
Lisa was very friendly and helpful our talk went longer than the hour and I was verry happy with the outcome of our conversation. She did a great job thanks for your help
★★★★★
High recommended both Lisa Taylor and Belinda Robinson were great to work with. Belinda represented me really well and had a fantastic outcome.
★★★★★
Great Human Being, fantastic lawyer. I arrived full of anxiety and questions, left with a rock solid, literally bankable solution. Thank you.
★★★★★
by
Alissa Hunt
via
Google
Being able to gain some initial advice on the phone and then being able to book someone for the same day for an hour was fantastic. We were not pressured to front up with a heap of money and were given the option on whether or not to engage them. We were able to make decisions and they were happy to inform us of the process and encouraged us to handle the areas that we could ourselves to help reduce cost.
★★★★★
by
Michelle S.
via
Google
Dealt with the guys via phone on a few occasions. Quickly developed a strong professional relationship! Prompt turnaround and reasonable prices for this level of work. Highly recommended.
★★★★★
Ows it goin. Yes I was relieved to b able to speak of my experience and b listend to with open minds and of a non-bias approach. All the staff I av spoken to at GTC av been friendly and helpful. I don't do any of this as a cover up of any of my behavior, I am fed up with bein lied to and about. Very nice fellas and I av confidence in confiding with/to em both. Ther assistant is a nice lady too. Has given me extra time of his to help and I am very appreciative of him doin so. I must say the "system" needs a re-vamp in regards to the person protected and or application and of VRO's to b held accountable for communication during an order of which they have askd for to protect them... Thanku for ur svc's,
★★★★★
One of the best Lawyers I've met. Engaging, professional and knowledgeable with a grasp of the technical and legal ethics involved in my case. Flexible payment options( very important for lesser mortals like us!)I will absolutely recommend this lawyer & organisation to my friends and family.