https://www.gotocourt.com.au/personal-injury/sa/victims-crime-compensation/
National Legal Hotline
7am to midnight, 7 days
Call our lawyers now or,
have our lawyers call you
Victims Of Crime Compensation in South Australia
Updated on Nov 03, 2022 • 5 min read • 339 views • Copy Link
Victims Of Crime Compensation in South Australia
In South Australia, a person who has been the victim of a crime may be able to claim financial compensation for their injuries. Such claims are made under the Victims of Crime Act 2001. Victims of crime compensation claims can only be made in respect of violence crimes and compensation is awarded only for injuries (physical and psychological) and in some circumstances, grief and financial losses resulting from the death of a close family member. This article outlines the victims of crime compensation scheme in South Australia.
Who is eligible?
Under section 17 of the Victims of Crime Act, a person is eligible to claim compensation in the following situations.
Immediate victims of violent offences
A person can claim compensation if they are an immediate victim of an offence involving physical injury or death, a sexual offence or an offence or an offence that involved violence or an apprehension of harm to the person or a member of their family.
An immediate victim is defined as a person who:
Suffers physical injury as a result of the offence;
Suffers psychological injury as a result in their involvement in the circumstances of the offence or its aftermath;
If the offence was committed against a child, the child's parent or guardian;
If a person dies as a result of the offence, their immediate family.
Homicides
Where a homicide has occurred, a person can claim compensation for grief if they are the victim's spouse, partner, child under 18 or parent (if the victim was a child).
In some circumstances, the family of the deceased victim may also apply for compensation for financial losses and funeral expenses.
Applying for victims of crime compensation
An eligible person has three years from the date of the offence to apply for compensation (or 12 months from the date of death in matters involving the death of a victim).
The application must be accompanied by any medical reports the applicant has that are relevant to the injuries.
Applications are initially made to the Solicitor General. If the claim has not been settled within three months, the claimant may apply to the court for compensation.
Offence must have been admitted or proved
Victims of crime compensation will only be awarded in cases where the offence has been admitted in court or where the offender has been found guilty by a court.
If a person seeks compensation for an offence that no one has been charged or brought to trial for, the evidence of the complainant is insufficient to establish that the offence occurred, unless supported by corroborative evidence.
Orders for victims of crime compensation
In South Australia, the court has a wide discretion in awarding victims of crimes compensation in respect of injuries and financial losses. The amount that will be awarded will depend on a number of factors, including when the crime happened, the injuries it caused, whether the person co-operated with the police, whether the person contributed to the crime or injury and whether they took steps to keep their loss to a minimum.
In cases where compensation is sought for grief, the court may award up to $20,000.
In cases where funeral expenses are sought, the court may award the amount of the funeral expenses incurred, or up to $14,000, whichever is lesser.
How long does it take?
The time it takes to process a claim for victims of crime compensation varies. It may be necessary to wait until it is clear exactly what medical interventions are needed or what the long-term effects of injuries are. In some cases, where the Crown has accepted a claim and the applicant is experiencing financial difficulty, an interim payment may be made.
Offender may be notified
If the offender has been found guilty of the offence, they may be notified of your claim. This is because the government may seek reimbursement for the compensation from the offender. If this occurs, the offender will not be given your contact details.
Appeals
If a court refuses a claim for victims for crime compensation in South Australia, the applicant may appeal that decision to the Court of Appeal. The court of appeal may dismiss the appeal, quash the order, vary the order, or remit the matter for rehearing.
What about property that was stolen or damaged?
The victims of crime compensation scheme does not cover property that was damaged or lost because of a crime. If a person in South Australia has lost property because of another person's criminal act, they can seek an order for compensation from the court when the criminal matter is dealt with.
In cases where the offender has the financial means to pay damages, it may be appropriate to take civil action against them for financial losses stemming from their actions.
If you require legal advice or representation in any legal matter, please contact Go To Court Lawyers.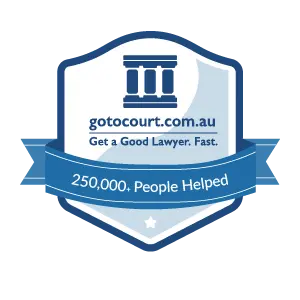 Affordable Lawyers
Our Go To Court Lawyers will assist you in all areas of law. We specialise in providing legal advice urgently – at the time when you need it most. If you need a lawyer right now, today, we can help you – no matter where you are in Australia.
How It Works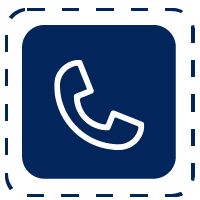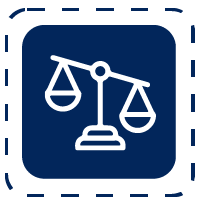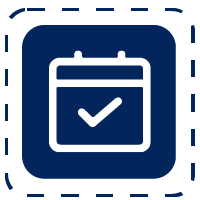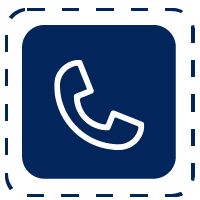 1. You speak directly to a lawyer
When you call the Go To Court Legal Hotline, you will be connected directly to a lawyer, every time.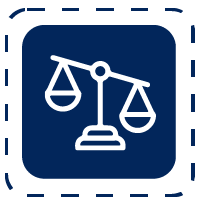 2. Get your legal situation assessed
We determine the best way forward in your legal matter, free of charge. If you want to go ahead and book a face-to-face appointment, we will connect you with a specialist in your local area.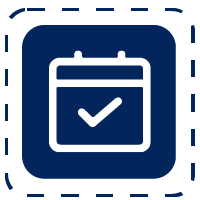 3. We arrange everything as needed
If you want to go ahead and book a fact-to-face appointment, we will connect you with a specialist in your local area no matter where you are and even at very short notice.