https://www.gotocourt.com.au/civil-law/nt/renting-with-a-pet-nt/
National Legal Hotline
7am to midnight, 7 days
Call our lawyers now or,
have our lawyers call you
Renting with a Pet (NT)
Updated on Oct 11, 2022 • 5 min read • 294 views • Copy Link
Renting with a Pet (NT)
Studies have shown that owning a pet considerably adds to a person's quality of life, particularly for someone living by themselves. According to a recent survey, 61% of Australian households have at least one pet. Given this statistic, there is a growing demand for pet-friendly rental accommodation. In 2021, the Residential Tenancies Legislation Amendment Act 2020 was amended to benefit pet-owning tenants.
Renting with a pet
Prior to 2021, a landlord had absolute discretion to deny a tenant's request to have a pet. Landlords and property managers could refuse to lease to someone with a pet or deny a tenant's request to have a pet on the grounds that it would cause property damage. Even if a landlord approved a pet, they could dictate strict conditions on the lease agreement.
There has recently been considerable call for legislative change to force landlords to accommodate renting with a pet. Amendments to sections 65A and 65B of the Residential Tenancies Legislation Amendment Act give a tenant a rebuttable presumption to keep a pet in their rental property. Basically, a tenant has a right to keep a pet unless the landlord can establish that the property is not suitable for a pet. However, rental agreements signed prior to 1 January 2021 are not subject to these legislative amendments.
A landlord has 14 days after the tenant notifies them to object to the proposed pet and make an application to the Northern Territory Civil and Administrative Tribunal (NTCAT). At this hearing, the tribunal member decides whether the landlord's objection is reasonable. The Tribunal Member considers the nature and character of the premises and the proposed pet before making an order. The tenant must not bring their pet home before the 14-day notice period expires unless the matter has already been heard and dismissed by NTCAT.
If the tenant decides that they do wish to have a pet, they must notify their landlord in writing, describing their proposed pet, including the breed, size, age and any other pertinent information. The tenant must then wait 14 days for either written approval from their landlord or a notice of objection. It is also best to check whether an application has been lodged with NTCAT. If a landlord fails to act within the time limit, the tenant may take this as an implicit lack of objection.
What pets are allowed?
Although a tenant now has a rebuttable right to keep a pet, the tenant should still think carefully about the suitability of keeping a certain pet in their rental premises. Consideration should be given to the tenant's own lifestyle and the size of the pet when it reaches maturity. A tenant can keep any type of pet on the property as long as it is reasonable, given the nature of the premises and the fixtures and fittings. For instance, it is perhaps not reasonable to keep two giant-breed dogs in a luxuriously furnished studio apartment. The proposed animal must also not be on the prohibited or restricted list in the Northern Territory.
Exceptions
There are some exceptions to the new rules around renting with a pet in the Northern Territory. Unit complexes and apartment buildings with Body Corporate rules are not subject to the legislative amendments. There may also be other laws or by-laws that restrict the type or number of pets that a tenant can keep at a property. For instance, the City of Darwin permits residents to keep a maximum of four animals on a property (with only two dogs and/or two cats). A tenant should check their local council by-laws or seek legal advice before taking home a pet.
Pet bonds
Pet bonds are not permitted under Northern Territory law. However, tenants remain responsible for any damage that their pet causes to the rental premises. When the tenancy ends, the tenant must leave the property in much the same condition as they first found it, save for normal wear and tear. As such, the landlord can withhold the security deposit to cover the costs of cleaning or repairing damage caused by a pet.
Disability
Assistance animals are not pets because they provide highly trained support services to enable a disabled person to safely participate in their public and private life. A tenant with a guide dog or assistance animal has rights under the Disability Discrimination Act 1992 (Cth). Similarly, under the Northern Territory's Anti-Discrimination Act 1992, it is prohibited to treat a person less favourably because they have a guide dog. Specifically, a landlord cannot discriminate against a prospective tenant with a service animal and cannot refuse to allow an existing tenant to bring home a service animal. The Residential Tenancies Act specifically references these provisions to emphasise this protected right. However, the Anti-Discrimination Act does specify that the owner of the guide dog remains liable for any damage caused by the assistance animal.
These amendments have granted tenants new rights and limited a landlord's authority over their rental property. Go To Court Lawyers can help with any questions you have about renting with a pet in the Northern Territory. Please contact 1300 636 846 today for advice on any tenant or landlord matter.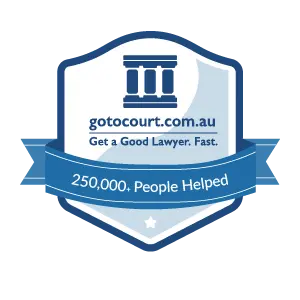 Affordable Lawyers
Our Go To Court Lawyers will assist you in all areas of law. We specialise in providing legal advice urgently – at the time when you need it most. If you need a lawyer right now, today, we can help you – no matter where you are in Australia.
How It Works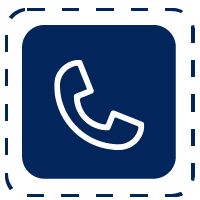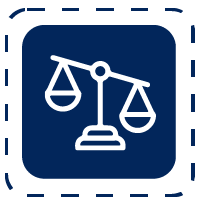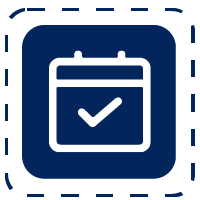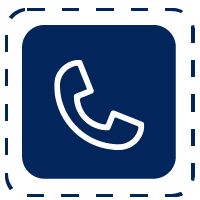 1. You speak directly to a lawyer
When you call the Go To Court Legal Hotline, you will be connected directly to a lawyer, every time.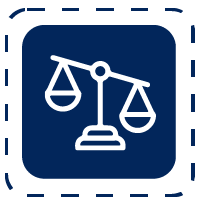 2. Get your legal situation assessed
We determine the best way forward in your legal matter, free of charge. If you want to go ahead and book a face-to-face appointment, we will connect you with a specialist in your local area.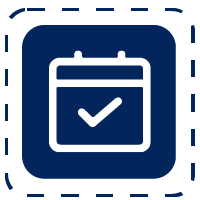 3. We arrange everything as needed
If you want to go ahead and book a fact-to-face appointment, we will connect you with a specialist in your local area no matter where you are and even at very short notice.