https://www.gotocourt.com.au/legal-news/caster-semenya-case/
National Legal Hotline
7am to midnight, 7 days
Call our lawyers now or,
have our lawyers call you
CAS Rules in Caster Semenya Case
Updated on May 01, 2019 • 5 min read • 210 views • Copy Link
CAS Rules in Caster Semenya Case
On 30 April 2019, the Court of Arbitration for Sport (CAS) delivered a decision in the challenges brought by South African sprinter Caster Semenya and by Athletics South Africa (ASA). The champion runner and the ASA had challenged the validity of the IAAF's eligibility requirements for competing in the female category. The CAS dismissed the requests for arbitration as the claimants failed to establish that the regulations were invalid.
Caster Semenya
Caster Semenya broke four world records in 2009, before being asked to undergo tests which revealed higher levels of testosterone than usual for a female. Semenya was assigned the female sex at birth, but has Different Sexual Development, also known as Disorder of Sexual Development (DSD), and has some of the characteristics of both sexes, including a higher level of testosterone than is usually found in females.
Increased testosterone levels are generally thought to give a performance advantage to athletes.
IAAF regulations
Until recently, the participation of intersex persons such as Caster Semenya in female athletics was regulated by the International Association of Athletics Federations (IAAF) Regulations Governing Eligibility of Females with Hyperandrogenism to Compete in Women's Competitions (the "Hyperandrogenism Regulations"). These regulations set the maximum level of testosterone for a female competitor at 10 nmol/L, a level well above the level found in the average female. The Hyperandrogrenism Regulations were challenged by Indian athlete Dutee Chand in 2014, resulting in the Regulations being suspended.
In April 2018, the DSD Regulations were introduced, imposing restrictions on the participation of women with DSD in certain athletic events, including the 400, 800, and 1500 metre races. The DSD Regulations require female athletes who have a higher than 5 nmol/L level of testosterone and who experience a 'material androgenising effect' to reduce their testosterone level to within the normal female range and keep it at that level for six months prior to competing as women.
The challenge
Caster Semenya and the ASA challenged the validity of the DSD Regulations, arguing that the DSD Regulations are discriminatory and should not be implemented because (a) they only apply to female athletes and (b) they only apply to female athletes with certain physiological traits. The claimants argued that the regulations lack a sound scientific basis, are unnecessary to ensure fair competition and result in irreparable harm to the female athletes they affect. They sought a declaration that the regulations are unlawful and violate the IAAF Constitution, the Olympic Charter, the laws of the jurisdictions in which athletes compete and international human rights law.
The IAAF argued that the regulations are a necessary, reasonable and proportionate way of ensuring fair competition and of protecting the ability of female athletes to compete on a level playing field.
The CAS heard a large amount of factual and expert evidence on DSD, genetics, endocrinology; pharmacology; exercise physiology and sports performance; medical and research ethics; sports regulation and governance; and statistics.
The decision
The CAS found that the Regulations are discriminatory as they apply only to women and only to women with certain physiological traits. However, it found that the discrimination is justifiable on the basis of necessity.
It was common ground between the claimants and the IAAF that it is legitimate to conduct athletics competitions in the separate categories of male and female. The CAS found that it is therefore necessary to have a fair and objective way of determining who may compete in each of those categories and that cannot always be determined by reference to a person's legal sex alone.
The different categories in athletic competitions are founded in biology rather than in legal status. The purpose of having separate categories is to protect people whose bodies have developed in a certain way from having to compete against others whose bodies have developed in a different way, giving them such a significant performance advantage that fair competition is not possible. The right to participate in the female category can legitimately be determined by reference to biological factors.
After hearing evidence, the CAS found that endogenous testosterone is the primary driver of sex difference in sports performance.
The IAAF argued that it was 'category-defeating' to allow persons such as Caster Semenya who have access to a testosterone-derived advantage to compete in women's competitions. The CAS accepted this argument, concluding that androgen sensitive female athletes with DSD enjoy a significant advantage over other female athletes and therefore the Regulations are necessary to maintain fair competition in female athletics. It noted that the regulations do not require athletes to undergo surgery and that testosterones levels can be regulated using oral contraceptives.
However, the CAS also recognised the practical difficulties of complying with the Regulations, in particular, the possibility that female athletes may be unable to maintain a level of testosterone below 5 nmol/L through no fault of their own. It noted that implementation of the Regulations and experience with their operation may shed light on how they should be amended in the future, including possible changes to the races that are included in the category of restricted events.
The decision has been received cautiously, with some commentators expressing doubt that the matter has been conclusively resolved. It has been pointed out that a minority of  individuals such as Caster Semenya, whose biological sex exists on a spectrum between male and female, are irreconcilable with the binary classification of the sexes necessary for athletic competitions.
If you require legal advice or representation in any legal matter please contact Go To Court Lawyers.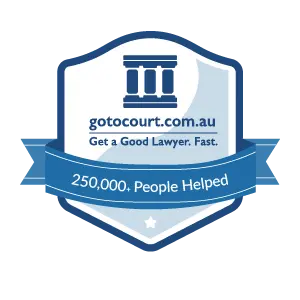 Affordable Lawyers
Our Go To Court Lawyers will assist you in all areas of law. We specialise in providing legal advice urgently – at the time when you need it most. If you need a lawyer right now, today, we can help you – no matter where you are in Australia.
How It Works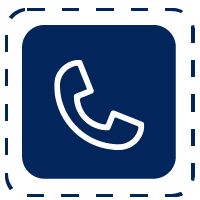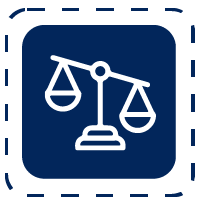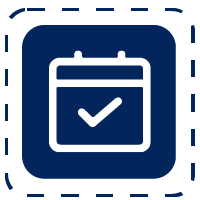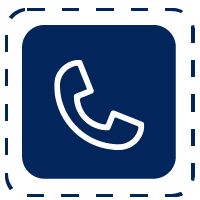 1. You speak directly to a lawyer
When you call the Go To Court Legal Hotline, you will be connected directly to a lawyer, every time.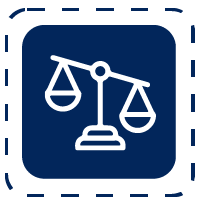 2. Get your legal situation assessed
We determine the best way forward in your legal matter, free of charge. If you want to go ahead and book a face-to-face appointment, we will connect you with a specialist in your local area.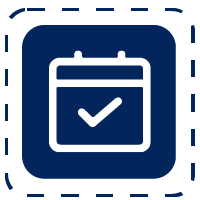 3. We arrange everything as needed
If you want to go ahead and book a fact-to-face appointment, we will connect you with a specialist in your local area no matter where you are and even at very short notice.