https://www.gotocourt.com.au/legal-news/coercive-control-offence/
National Legal Hotline
7am to midnight, 7 days
Call our lawyers now or,
have our lawyers call you
Should Coercive Control Be An Offence?
Updated on Apr 30, 2019 • 5 min read • 244 views • Copy Link
Should Coercive Control Be An Offence?
In the last few years, the UK and Ireland have legislated for a new family violence offence known as 'coercive control' towards an intimate partner or family member. The offence involves a pattern of domination and intimidation towards a family member that may include emotional or financial abuse, isolation and other forms of abuse, but need not include physical or sexual violence. Australian jurisdictions have not yet moved to introduce coercive control offences, but calls have been emerging for us to follow suit.
What is coercive control?
Unlike traditional family violence offences, coercive control involves a course of behaviour rather than relating to a particular incident.
UK
In the UK, a person (A) commits an offence under Section 76 of the Serious Crime Act 2015  if they repeatedly or continuously engage in controlling or coercive behaviour towards another person (B) that they are in an intimate relationship with or where A and B are members of the same family who are living together AND the behaviour has a serious effect on B and A knows or should know that the behaviour will have a serious effect on B.
A 'serious effect' is defined as causing B to fear on at least two occasions that violence will be used against them or causing B serious distress or alarm that has a substantial adverse effect on B's day-to-day activities.
However, it is not an offence to engage in such behaviour if A has responsibility for B and B is under 16.
The UK offence attracts a maximum penalty of imprisonment for five years or a fine, or both.
Scotland
In Scotland, under the Domestic Abuse (Scotland) Act 2018, a person (A) commits an offence if they engage in a course of behaviour that is abusive of their partner or ex-partner (B) that a reasonable person would consider likely to cause B physical or psychological harm and where A intends or is reckless as to whether the conduct causes B physical or psychological harm.
The Scottish offence attracts a maximum penalty of imprisonment for 14 years or a fine, or both.
What sorts of conduct do these laws cover?
The above laws have been used to prosecute offenders for conduct such as:
Threatening to expose private photographs;
Deleting contacts from their partner's phone;
Demanding their partner eat certain food;
Controlling a partner's finances;
Inspecting a partner's home or body for signs of infidelity.
Most of these behaviours do not constitute offences under Australian law, except in the situation where a Domestic Violence Order has already been taken out.
Should Australia have a coercive control offence?
Family violence has received a huge amount of attention in Australia in recent years.  The introduction of a coercive control offence in Australia has been considered during the course of several enquiries, such as the Special Taskforce on family violence in Queensland in 2015 and the Royal Commission into Family Violence in Victoria in 2016.
In the past, proposals to introduce coercive control offences have been rejected because of a lack of precedent for how such a law would work in practice. However, now that other jurisdictions have enacted coercive control provisions, the issue of whether such an offence should exist in Australia is being revisited.
Arguments in favour
Supporters of the move suggest that existing criminal laws relating to family violence have been unsuccessful in providing justice for victims of intimate partner violence. They argue that serious consequences can flow from non-physical abuse and that such behaviour should therefore be criminalised. Controlling behaviour can strip a person of their autonomy and self-worth and can make it difficult for the victim to recognise that they are being abused and to leave the relationship.
Arguments against
Opponents of the move have suggested that such an offence could divert resources away from domestic violence prevention and that it could result in women being mistakenly identified as the primary offender in family violence situations. Critics of the move have also questioned whether victims will be able or willing to involve police in investigating such offences as research has shown that victims of domestic abuse are often reluctant to engage with police, fearing an escalation in the abuse following their complaint or that they will be blamed for the abuse.
Opponents of the new offence also doubt the ability of police to identify instances of coercive control and to obtain the information needed to correctly assess a series of unrelated events and the harm caused by a pattern of behaviour.
The difficulty of proving the offence of coercive control has also been flagged as a concern. Demonstrating that a pattern of abuse has existed and that harm resulted from it is likely to be much harder than proving that a violent act occurred on a particular occasion.
The creation of a coercive control offence would not address the barriers that have long existed to access to justice for victims of domestic abuse.
If you require legal advice or representation in a domestic violence matter or in any other legal matter, please contact Go To Court Lawyers.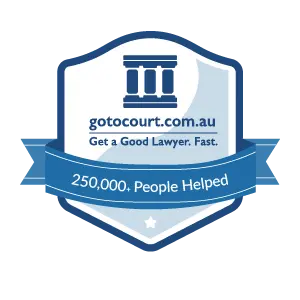 Affordable Lawyers
Our Go To Court Lawyers will assist you in all areas of law. We specialise in providing legal advice urgently – at the time when you need it most. If you need a lawyer right now, today, we can help you – no matter where you are in Australia.
How It Works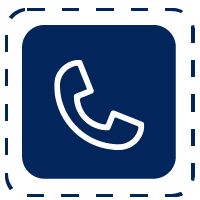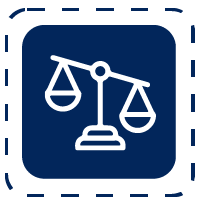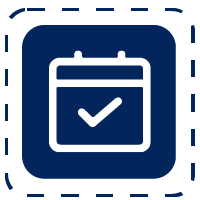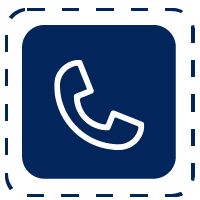 1. You speak directly to a lawyer
When you call the Go To Court Legal Hotline, you will be connected directly to a lawyer, every time.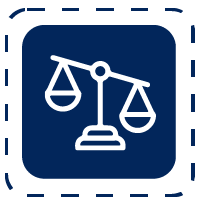 2. Get your legal situation assessed
We determine the best way forward in your legal matter, free of charge. If you want to go ahead and book a face-to-face appointment, we will connect you with a specialist in your local area.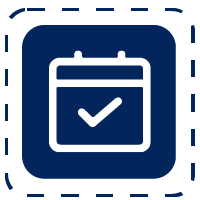 3. We arrange everything as needed
If you want to go ahead and book a fact-to-face appointment, we will connect you with a specialist in your local area no matter where you are and even at very short notice.