https://www.gotocourt.com.au/legal-news/medicinal-cannabis-qld/
National Legal Hotline
7am to midnight, 7 days
Call our lawyers now or,
have our lawyers call you
Cannabis Legalised in Queensland for Medicinal Purposes
Updated on Oct 19, 2016 • 4 min read • 283 views • Copy Link
Cannabis Legalised in Queensland for Medicinal Purposes
The Queensland Parliament has passed the Public Health (Medicinal Cannabis) Bill 2016. What this means is that from March 2017, the proposed laws will allow certain medical professionals to prescribe medicinal cannabis.
The Bill was passed unanimously and aims to regulate cannabis for medicinal use through prescription.
Cannabis products under the Bill include the following:
Any product that was or is part of the cannabis plant, whether living or dead;
Any product which has been derived from any part of the cannabis plant, living or dead; and
Any product which has been produced to have a substantially similar pharmacological effect of a cannabis product.
The definition of cannabis products regulated by the Bill therefore include synthetic cannabinoids.
Medical specialists must apply for a medicinal cannabis approval, and pharmacists who wish to dispense medicinal cannabis must also apply for dispensing approval under the Bill.
Process for patients to access medicinal cannabis
The new legislation allows for patients to use cannabis products for medicinal purposes. To comply with the legislation, the following steps must be followed, otherwise a criminal offence could be committed:
The patient and their doctor agree that medicinal cannabis is an effective treatment moving forward;
The patient provides a written consent confirming their wish to use cannabis for medical purposes;
The doctor applies for a medicinal cannabis approval to prescribe medicinal cannabis to their patient;
The pharmacist looking at dispensing the medicinal cannabis is included on the medicinal cannabis approval and also applies for a dispensing approval;
The chief executive at Queensland Health assesses the approvals;
If granted, the approvals will provide guidelines for the use, dosage, supply and any other conditions.
Applying for approvals
Doctors will need to make an application for medicinal cannabis approval for each patient they wish to treat with medicinal cannabis. Each application will have to be accompanied by a written consent from the patient and an opinion by an independent specialist medical practitioner.
For pharmacists to have an application for a successful dispensing approval, they will need demonstrate the following:
That the pharmacist is a suitable person to hold the approval;
That the pharmacist is familiar with the use of medicinal cannabis for therapeutic purposes;
The location and facilities of the particular pharmacy for approval is suitable; and
Any other matter the chief executive may deem relevant to consider.
Grant of approvals
Both medicinal cannabis and dispensing approvals are valid for no more than one year.
Medicinal cannabis approvals will contain the following information:
The doctor's name;
Address and name of the business in which the doctor practices medicine;
The patient's details, including residential address and date of birth;
The specific period of approval and any conditions which apply to the approval;
Any Therapeutic Goods Administration approval details;
The dosage, form and time, and the dispensing intervals of the medicinal cannabis; and
Details of the dispensing pharmacy.
Dispensing approvals will contain the following:
The pharmacist's name and qualifications;
Address and name of the approved pharmacy;
Name(s) and address of any other pharmacist(s) qualified to dispense;
The period of approval; and
Details of any conditions applying to the approval.
Manufacture or production of cannabis products still unlawful
The Public Health (Medicinal Cannabis) Bill 2016 does not provide for the lawful manufacture of cannabis products, even if the intended use is medicinal. Instead, the Bill proposes that a "lawful manufacturer" to be a person or entity who is authorised under Commonwealth law to manufacture medicinal cannabis. For this reason, the Queensland laws will not allow farmers or producers to supply medicinal cannabis products until the Commonwealth parliament creates legislation permitting it.
Cannabis use without prescription
Using cannabis without a prescription from an approved doctor that was dispensed by an approved pharmacist is still an offence in Queensland.
It is important to note that even if your reason for using cannabis is medicinal in nature, if that use does not comply with the new legislation, it will still be categorised as a drug offence.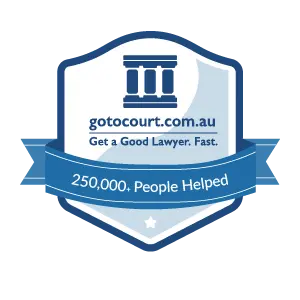 Affordable Lawyers
Our Go To Court Lawyers will assist you in all areas of law. We specialise in providing legal advice urgently – at the time when you need it most. If you need a lawyer right now, today, we can help you – no matter where you are in Australia.
How It Works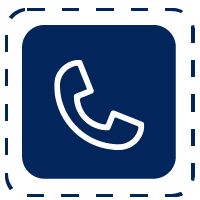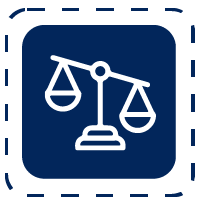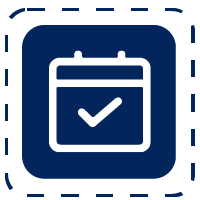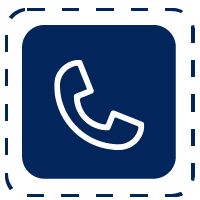 1. You speak directly to a lawyer
When you call the Go To Court Legal Hotline, you will be connected directly to a lawyer, every time.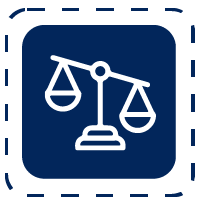 2. Get your legal situation assessed
We determine the best way forward in your legal matter, free of charge. If you want to go ahead and book a face-to-face appointment, we will connect you with a specialist in your local area.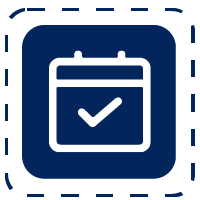 3. We arrange everything as needed
If you want to go ahead and book a fact-to-face appointment, we will connect you with a specialist in your local area no matter where you are and even at very short notice.