https://www.gotocourt.com.au/legal-news/rebel-wilson-appeal/
National Legal Hotline
7am to midnight, 7 days
Call our lawyers now or,
have our lawyers call you
Rebel Wilson's Defamation Judgment Reduced on Appeal
Updated on Jun 14, 2018 • 5 min read • 263 views • Copy Link
Rebel Wilson's Defamation Judgment Reduced on Appeal
The Victorian Court of Appeal yesterday handed down its decision on the appeal by Bauer Media against the Supreme Court's decision to award actor Rebel Wilson 4.5 million dollars damages for defamation. The Court of Appeal reduced the judgment in Wilson's favour to an award of $600,000, finding that the Supreme Court judge made an error in accepting her claim of having been economically disadvantaged by the defamatory comments made about her in Woman's Day and other publications. The Court of appeal also assessed Wilson's entitlement to Aggravated Damages as lower than what the Supreme Court had awarded her.
The Supreme Court decision in favour of Rebel Wilson
Rebel Wilson sued Bauer Media for publishing defamatory statements about her in an article printed in Woman's day magazine and in a series of articles published online. The articles claimed that she was a compulsive liar who had misrepresented her identity and background in order to advance her career.
Bauer Media ran the defences of truth, justification and triviality. It argued in relation to some of the statements published, that they were true, in that Wilson had demonstrably lied about her name and her age. It argued that the publications were justified, as there was reason to believe the allegations they contained. And it argued that any defamation that had occurred was trivial, due to the nature of the statements and that they were unlikely to cause Wilson any harm.
All of these arguments were rejected by the jury and the Supreme Court last year awarded Rebel Wilson aggravated damages as well as damages for economic loss, non-economic loss and interest, totaling $4,749,920.60. The court found that the defamatory allegations, which had been made against Wilson by an anonymous source, had not been adequately investigated by Bauer Media. The court further found that Bauer Media had been motivated by malice and financial gain and in respect of one statement published, had known the claim to be false.
The court found that Bauer's conduct in pursuing the defences of truth and justification was ill-advised as these arguments had no prospect of success and that the defendant had pursued them with the goal of maximising Wilson's distress. The judge also noted that the defence made submissions in its closing address that amounted to further 'smears' on Wilson.
Grounds of appeal by Bauer Media
Bauer Media appealed against the decision on a number of grounds, including that the trial judge erred in finding that Rebel Wilson lost the opportunity of earning $15 million in lead or co-lead roles between 2015-2016 as a result of the defamatory material.
Bauer Media further argued that Wilson should not have been awarded aggravated damages based on its conduct during the trial and that the trial judge erred in finding that the defences of truth, justification and triviality were unjustified and lacked prospects of success.  Therefore, it argued, the court erred in finding that Wilson was entitled to aggravated damages.
Aggravated damages
Courts dealing with defamation matters are generally limited in the amount of damages they can award to a plaintiff for non-economic losses. Section 35 of the Defamation Act provides for a maximum of $250,000 to be awarded for non-economic losses, but this amount can be exceeded if the court is satisfied that the circumstances of publication warrant an award of aggravated damages. Aggravated damages are awarded where a court finds the defendant's conduct increased the hurt to which the plaintiff was subjected, such as where the defendant has acted maliciously.
The Court of Appeal in Rebel Wilson's case found that the trial judge had been correct in finding that Wilson was entitled to aggravated damages. However, while it accepted that some aspects of the defendant's conduct prior to and during the trial had increased the hurt inflicted on Wilson, it did not accept that Bauer Media's pursuit of the defences of justification and triviality were 'improper and unjustifiable'. Nor did the court accept that Bauer Media had adopted an unjustified approach to the disclosure of confidential information relating to amounts of money earned by the actress during the course of the trial.
The circumstances of aggravation in relation to Bauer Media's conduct remained significant. Accordingly, the Court of Appeal recalculated the amount of aggravated damages to which Wilson was entitled at  $600,000 rather than $650,000.
Special damages
Special damages is a category of damages for losses which are capable of being quantified. The trial judge found that Wilson had lost the opportunity to earn 15 million dollars from three lead roles in feature films and awarded her special damages of $3,917,427.
Bauer Media argued at appeal that Wilson's evidence had failed to establish that she had the opportunity to obtain those roles and earn that money and that the material published was the cause of any such lost opportunity.
The Court of Appeal accepted that argument, finding that Wilson's evidence did not establish the defamatory statements had caused her the financial losses she had claimed through an alleged 'grapevine effect' in the United States resulting from publication in Australia. It did not award her any special damages.
Conclusion
The Supreme Court's award in favour of Wilson was historic in that it was the largest ever defamation judgment to be ordered by an Australian Court. Since that judgment has been reduced, Wilson has stated on Twitter that she does not accept the Court of Appeal's decision and intends to lodge an appeal to the High Court.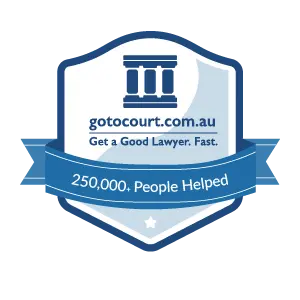 Affordable Lawyers
Our Go To Court Lawyers will assist you in all areas of law. We specialise in providing legal advice urgently – at the time when you need it most. If you need a lawyer right now, today, we can help you – no matter where you are in Australia.
How It Works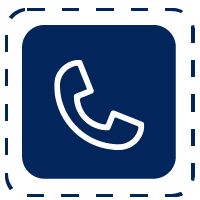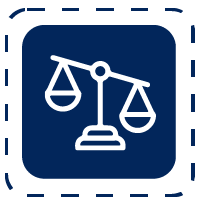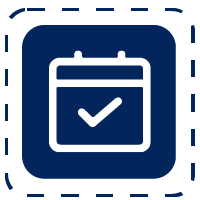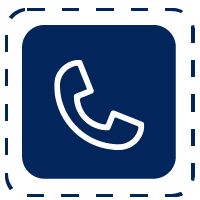 1. You speak directly to a lawyer
When you call the Go To Court Legal Hotline, you will be connected directly to a lawyer, every time.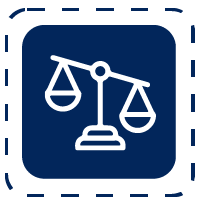 2. Get your legal situation assessed
We determine the best way forward in your legal matter, free of charge. If you want to go ahead and book a face-to-face appointment, we will connect you with a specialist in your local area.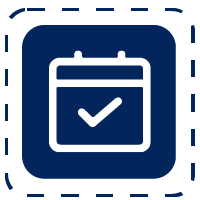 3. We arrange everything as needed
If you want to go ahead and book a fact-to-face appointment, we will connect you with a specialist in your local area no matter where you are and even at very short notice.