https://www.gotocourt.com.au/legal-news/religious-discrimination-bill/
National Legal Hotline
7am to midnight, 7 days
Call our lawyers now or,
have our lawyers call you
What is the Religious Discrimination Bill?
Updated on Jan 08, 2020 • 4 min read • 259 views • Copy Link
What is the Religious Discrimination Bill?
In 2017, in the wake of the same-sex marriage poll, the federal government announced its intention to look into the need to pass laws protecting against religious discrimination. In December 2019, the second draft of the Religious Discrimination Bill was released. The Bill contains provisions that guard against discrimination on the basis of religion, but it also allows for discrimination to occur in a variety of situations where such discrimination is the result of religious conviction.
The Religious Discrimination Bill has been criticised as unnecessary and for upholding religious freedoms at the expense of other human rights. Human rights groups have slammed Prime Minister Scott Morrison for releasing the draft bill in the middle of the bushfire crisis, while many Australian had their attention focussed elsewhere.
Others have welcomed the Bill, saying that religious discrimination requires specific legislative protections as exist for sex, age and disability.
So what does the Religious Discrimination Bill seek to do?
Overrides existing discrimination laws
The Religious Discrimina Bill, if passed, will override existing Commonwealth, State and Territory anti-discrimination laws.
Section 42 of the Bill provides that a statement of belief does not constitute discrimination unless it is malicious or likely to, harass, threaten, seriously intimidate or vilify another person or group of persons.
If the Bill is passed, a person who makes a statement that has the effect of vilifying a person on the basis of their sex, sexual orientation or another attribute, could not be sued under anti-discrimination law if the statement was based on a religious belief unless the statement is made with 'malicious intent'.
This would undermine current anti-discrimination protections that apply in situations like a counsellor telling a gay patient they are going to hell or a doctor telling a gender diverse person that God made men and women in his image.
Allows religious schools to discriminate
The bill permits religious schools to fire staff on the basis of their sexuality or marital status. It also permits such schools to expel students on the basis of their sexual orientation or religious belief.  This means that a student who identifies as gay or lesbian could be expelled as could a student who has started questioning their Christian faith.
Allows health care providers to discriminate
The bill allows medical practitioners to refuse to treat patients on the grounds of religion. This means that a doctor could refuse to treat a patient because of the patient's religion and it also means doctors could refuse to perform a procedure or to prescribe medication that they have a religious objection to.
For example, a Christian doctor could refuse to treat Muslim patients and a Catholic doctor could refuse to prescribe contraception. These doctors would be under no obligation to refer their patients to other practitioners who do not have such religious objections, as must currently occur when a medical practitioner has a conscientious objection to performing a procedure (for example, an abortion).
Creates exceptions relating to work
Whilst the Religious Discrimination Bill prohibits religious discrimination in employment, it also sets out numerous exceptions relating to work. Section 32 makes it permissible to discriminate on the basis of religious belief or activity in relation to a position as employee or partner where the person's religion would mean they were unable to carry out the inherent requirement of the position. In effect, this means that a person could be denied a promotion or transfer on the basis of their religion in some circumstances.
Section 32(8) also allows for religious hospitals, aged care facilities and accommodation to discriminate on the basis of religion in their recruitment and to require staff to act consistently with that faith while at work.
Protects corporations
Section 59 of the Bill extends the operation of the legislation to cover corporations. This means that a corporation with a religious affiliation could claim discrimination by an individual or another business.
Public response to the Religious Discrimination Bill
The passage of the bill has generated debate as to whether a religious discrimination framework is needed in Australia. While supporters say it is essential to the survival of faith in the country, others say that it is embarrassing, in a secular democracy, for religions to be privileged in this way. Others say it is simply not necessary as existing anti-discrimination laws are sufficiently strong.
The Victorian Equal Opportunity and Human Rights Commission has expressed concern that the bill privileges religious belief over other discrimination protections, that it restricts employers' right to foster safe and inclusive workplaces, that it undermines access to inclusive medical services and that it unnecessarily expands the religious exemptions under existing anti-discrimination law.
Submissions are open on the draft Bill until 31 January 2020.
If you require legal advice or representation in any legal matter, please contact Go To Court Lawyers.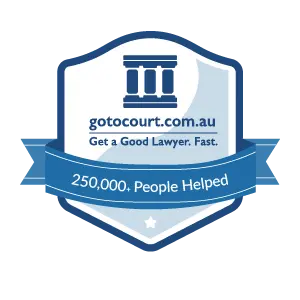 Affordable Lawyers
Our Go To Court Lawyers will assist you in all areas of law. We specialise in providing legal advice urgently – at the time when you need it most. If you need a lawyer right now, today, we can help you – no matter where you are in Australia.
How It Works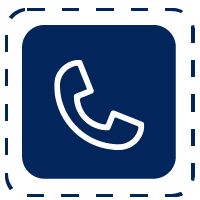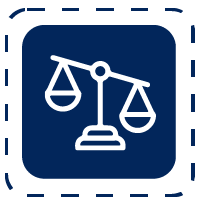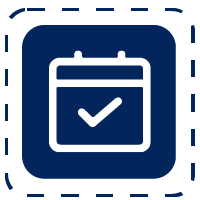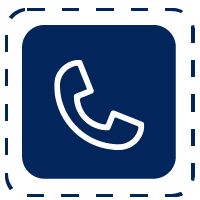 1. You speak directly to a lawyer
When you call the Go To Court Legal Hotline, you will be connected directly to a lawyer, every time.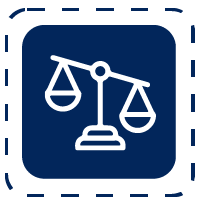 2. Get your legal situation assessed
We determine the best way forward in your legal matter, free of charge. If you want to go ahead and book a face-to-face appointment, we will connect you with a specialist in your local area.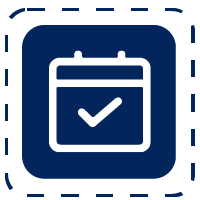 3. We arrange everything as needed
If you want to go ahead and book a fact-to-face appointment, we will connect you with a specialist in your local area no matter where you are and even at very short notice.