https://www.gotocourt.com.au/criminal-law/tas/right-to-silence/
National Legal Hotline
7am to midnight, 7 days
Call our lawyers now or,
have our lawyers call you
Right to Silence in Tasmania
Updated on Nov 22, 2022 • 5 min read • 328 views • Copy Link
Right to Silence in Tasmania
In Tasmania, people have a common law and legislative right to remain silent when they are suspected of a crime. This means that, except in limited circumstances, a suspect can decline to answer questions when interviewed by police. It also means that a defendant can choose not to self-incriminate during a summary hearing or jury trial. This legal right reflects the onus on the prosecution to establish proof of guilt. This article explains the right to silence in Tasmania.
The right to silence became law in England in reaction to the royal inquisitions. Australian law inherited this common law right before it was later codified in legislation. In Tasmania, section 9 of the Criminal Law (Detention and Interrogation) Act 1995 establishes the right of a suspect to refuse to participate in investigations or answer questions.
Right to Silence in Police Interviews
When a person is suspected of a crime, the police will want to interview them. The police decide whether to proceed with a criminal case against a person partially based on a suspect's answers during questioning. However, while the police often suggest that things will go better for a person if they make a statement, this is not always true.
During a police interview, a suspect has the right to refuse to answer questions. The police must caution a suspect, which means making sure that they understand that they have a right to remain silent during questioning. Whether or not they are under arrest, the suspect must answer any questions that aid in their identification, such as questions about their name, address, and date of birth.
The suspect can say "no comment" during the interview or merely remain silent. Legally, no adverse inference can be drawn against the accused for exercising their right to silence. A suspect should be careful not to answer questions selectively. Refusing to answer some questions while answering others can suggest a consciousness of guilt about the subject matter.
It is important that members of the public understand that conversations with the police are never "off the record", regardless of the place and time of the conversation. Because of historical abuses, police interviews are now recorded on video, but even unrecorded conversations may still be submitted into evidence.
Confession Admissibility
A confession made to the police is only admissible in court when it was made voluntarily. A confession is inadmissible if the police fail to issue a proper caution to the suspect, or if they were sick, intoxicated, or injured at the time. If the prosecution tries to introduce this evidence, the defence should challenge the admissibility during a voir dire. The onus is then on the prosecution to prove that the admission or confession was voluntary. The court has discretion to exclude any unfairly, improperly, or illegally obtained evidence, including an improperly obtained confession.
Testimony
A defendant can choose to testify in their own defence. However, a defendant cannot be compelled to give evidence during their own trial. In Tasmania, a person's right to silence during a criminal trial is codified in the Evidence Act 1910. In a criminal proceeding, the presiding judge can comment on the defendant's silence but may not suggest that a failure to testify indicates the defendant's guilt.
When a defendant appeals a conviction after not giving evidence in the trial, their silence is taken into account by the appeal court when considering whether the standard of proof has been satisfied. The full court of the Tasmanian Supreme Court underscored this in Kelly v O'Sullivan [1994]. In this case, the Supreme Court reviewed a summary conviction where the accused did not give evidence at trial. The Supreme Court considered the effect of the defendant remaining silent during the proceeding. The full court found that the Magistrate had not erred by drawing a confident inference about the truth of the prosecution's evidence as it was not contradicted by the accused. Justice Slicer pointed out the distinction between a judge commenting on an accused's exercise of the right to silence during a trial, and a judge commenting on an accused's failure to account for an event or material fact personally known to them. In such a case, a judge can advise a jury that they can consider the absence of an account on the relevant facts when assessing guilt or innocence.
In many cases, it is a suspect's own admissions that are used to convict them during a trial. This situation can be avoided by ensuring that accused individuals understand that they have the right to refuse to answer most questions put to them by the police. A person's right to silence is, in some cases, a right not to incriminate themselves. Please contact the lawyers at Go To Court if you need representation on a criminal matter or advice on any legal topic.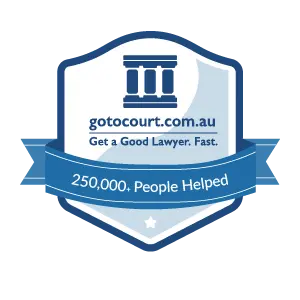 Affordable Lawyers
Our Go To Court Lawyers will assist you in all areas of law. We specialise in providing legal advice urgently – at the time when you need it most. If you need a lawyer right now, today, we can help you – no matter where you are in Australia.
How It Works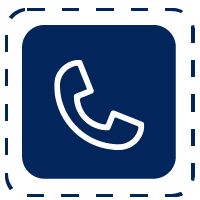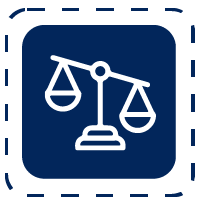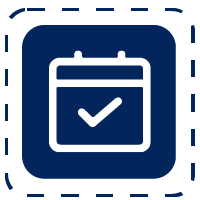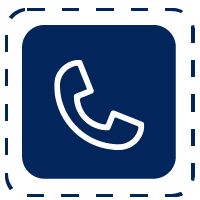 1. You speak directly to a lawyer
When you call the Go To Court Legal Hotline, you will be connected directly to a lawyer, every time.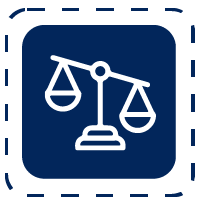 2. Get your legal situation assessed
We determine the best way forward in your legal matter, free of charge. If you want to go ahead and book a face-to-face appointment, we will connect you with a specialist in your local area.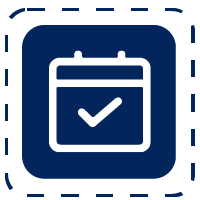 3. We arrange everything as needed
If you want to go ahead and book a fact-to-face appointment, we will connect you with a specialist in your local area no matter where you are and even at very short notice.