https://www.gotocourt.com.au/legal-news/asio-powers-amendment-bill/
National Legal Hotline
7am to midnight, 7 days
Call our lawyers now or,
have our lawyers call you
What is the ASIO Powers Amendment Bill?
Updated on Aug 17, 2022 • 4 min read • 271 views • Copy Link
What is the ASIO Powers Amendment Bill?
The ASIO Powers Amendment Bill is currently before the House of Representatives. It is a bill, introduced by the Minister for Home Affairs, to amend the legislation governing the powers of arrest, questioning, search and seizure exercised by ASIO. Among others things, the bill proposes empowering ASIO to issue arrest warrants orally, to detain and question suspected of being involved in 'politically motivated violence.' It also makes provision for ASIO to use the latest tracking devices to carry out its functions without the need for authorisation by the Attorney-General.
Dutton's introduction of the bill
In his second reading speech, Mr Dutton described the need to keep Australia safe from 'those who seek to do us harm' He claimed that ASIO is now facing a wider range of security challenges than at any stage in its history, citing a doubling of terrorism leads in the last year and a high threat of foreign interference and espionage. The bill, he said, would modernise ASIO's powers and improve its capacity to respond to these threats. The Minister touted the reforms of the compulsory questioning framework and the approval processes for the use of tracking devices as the two main ways the ASIO Powers Amendment Bill seeks to do this.
How does the bill change the questioning framework?
ASIO powers of detention and questioning were introduced in 2003 in response to the growing threat of terrorism in the wake of the attacks on the US on 11 September 2001. In 2018, the Parliamentary Joint Committee on Intelligence and Security (PJCIS) recommended extending the questioning power, lowering the minimum age for questioning in relation to terrorism from 16 to 14, and empowering the Attorney-General to issue warrants, including orally. These recommendations were accepted by the government with the support of the ALP.
Lawyers critical of the bill have pointed out that it gives ASIO powers to:
arrest and detain suspects on the basis of oral warrants, which run for 28 days with a maximum period of continuous questioning of 40 hours;
issue as many such warrants as are necessary;
use 'such force as is necessary and reasonable';
deny access to lawyers of whom the Attorney-General's delegate disapproves and remove such lawyers at any stage of the questioning process.
A person arrested for questioning has no right to communicate with anyone except their lawyer (or a minor's representative if the suspect is a juvenile). It will also be an offence to disclose that such a warrant was issued or that a person was arrested in connection with it.
How does the bill change the law on surveillance?
The bill is intended to make it easier for ASIO to obtain authorisation to use a tracking device. Rather than requiring authorisation from the Attorney-General in all cases, requests to use tracking devices will be able to be authorised by senior ASIO officers where the request involves the 'non-intrusive' use of such a device, such as its placement in a car or in a person's luggage.
Response to the bill
Lawyers and civil libertarians have criticised the bill as an attack of the rule of law and have expressed concern that Minister Dutton is seeking to make the changes while parliament is busy dealing with the COVID-19 crisis and fewer MPs than usual are attending sittings of parliament because of social distancing requirements.
The bill has been criticised in particular for giving ASIO powers to question children as young as 14 in very broad circumstances and limiting the access suspects have to a lawyer and their right to choose their own lawyer.
The President of the Law Council, Pauline Wright, has called the introduction of coercive questioning powers an 'extraordinary and unusual measure, one that has no equivalent under the laws of Australian counterparts in the Five Eyes Alliance' (New Zealand, Canada, the UK and the US).
Greens Senator Nick McKim reportedly accused the Minister of trying to beef up his power 'under cover of a pandemic.'
There are also parts of the proposed legislation that have been welcomed by lawyers.
If you require legal advice or representation in relation to ASIO powers or in any other legal matter, please contact Go To Court Lawyers.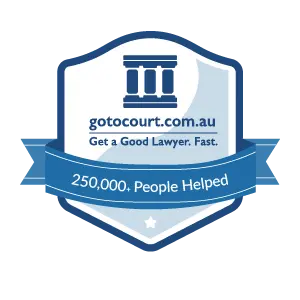 Affordable Lawyers
Our Go To Court Lawyers will assist you in all areas of law. We specialise in providing legal advice urgently – at the time when you need it most. If you need a lawyer right now, today, we can help you – no matter where you are in Australia.
How It Works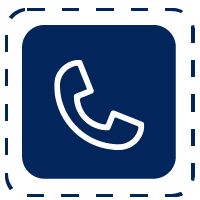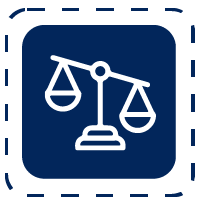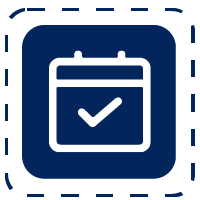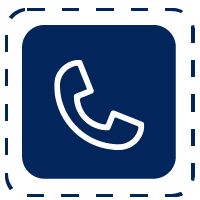 1. You speak directly to a lawyer
When you call the Go To Court Legal Hotline, you will be connected directly to a lawyer, every time.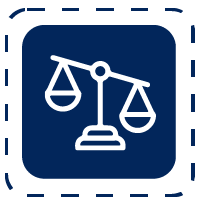 2. Get your legal situation assessed
We determine the best way forward in your legal matter, free of charge. If you want to go ahead and book a face-to-face appointment, we will connect you with a specialist in your local area.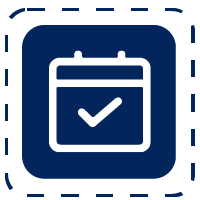 3. We arrange everything as needed
If you want to go ahead and book a fact-to-face appointment, we will connect you with a specialist in your local area no matter where you are and even at very short notice.