https://www.gotocourt.com.au/legal-news/deportations-of-nz-citizens/
National Legal Hotline
7am to midnight, 7 days
Call our lawyers now or,
have our lawyers call you
Deportations of NZ Citizens
Updated on Mar 11, 2019 • 4 min read • 459 views • Copy Link
Deportations of NZ Citizens
In the last five years, around 1500 New Zealand citizens have been deported from Australia after committing criminal offences in Australia. The number of deportations of NZ citizens increased sharply after the Migration Act was amended in 2014, giving the minister broader powers to cancel visas and amending the character test.  Many of those deported under the changes have lived in Australia long term and have few or no ties to New Zealand. Some have had to leave behind everyone they know.
The changes have been widely criticised as damaging to the bilateral relationship between the two countries and as an attempt to dump problems created by Australian society onto New Zealand. However, Prime Minister Scott Morrison recently affirmed his commitment to the laws and said they would not be changing.
What are the laws?
In 2014, the Migration Act was amended in several respects in order to make it easier for non-citizens to be refused a visa or for an existing visa to be canceled. The following changes were made to the act:
Section 501 was amended to broaden the ground on which a person could fail the character test as well as to allow the minister to require state and territory agencies to disclose information useful to identify non-citizens who are liable for visa cancellation.
The minister's visa cancellation powers were broadened, making it easier for visas to be canceled on character grounds.
Mandatory cancellation of visas was introduced in the situation where the holder has been sentenced to a term of 12 months imprisonment or more (or several periods of imprisonment totaling 12 months or more) or where they have been found guilty of a child sex offence.
Then-Immigration Minister Scott Morrison introduced the changes, citing protection of the community and maintenance of the 'integrity of the migration program'. Morrison asserted that the Australian government should cancel the visas of non-citizens who do not abide by Australian laws or who fail to uphold the standards of behaviour expected by the Australian community.
What are the consequences?
The laws apply equally to all non-citizens but New Zealanders have been disproportionately affected, with more than 1500 deportations of NZ citizens occurring since they were passed.  Some of those deported had lived all their lives in Australia, had never been to New Zealand and had no family there. A large number of NZ citizens are now detained in Australia's onshore immigration detention centres, while their challenges to the decision to deport them are processed and where they have limited access to medical and other essential services.
Reported cases of individuals subjected to deportation have included those with intellectual disabilities and mental illnesses and no ties to New Zealand.
New Zealand's response
Since 1973, the Trans-Tasman Travel Arrangement has allowed free movement between Australia and New Zealand, allowing Kiwis to visit, live and work in Australia and for Australian to do the same in New Zealand. Citizens of the two countries have long enjoyed easy access based on a sense that Australia and New Zealand share a special bond.
Voices in the NZ community have expressed disappointment with the Australian government's decision and its impact on Kiwis, saying that the new laws undermine the strong links between the two countries.
New Zealand Prime Minister Jacinda Ardern has condemned the laws, calling them 'corrosive in our relationship' and saying that New Zealanders take a dim view of the deportation of people who have lived all their lives in Australia.
The Secretary of Oz Kiwi, Natasha Maynard, has said that the laws were passed in an attempt to divert attention from the real problems facing Australia, such as unemployment, healthcare and education rather than due to any real problem with criminal offending by non-citizens.
Who should bear responsibility for criminal behaviour?
The issue raises the broader question of which country ought to take responsibility for problems that have arisen or developed whilst a person with NZ citizenship was living in Australia. Some of the deportations of NZ citizens have been followed by the person committing further offences after arriving in New Zealand, with some New Zealanders perceiving the deportations as making Australian-grown offenders their country's problem.
In New Zealand, non-citizens cannot be deported if they have lived more than ten years in the country. Prime Minister Ardern has consistently argued that deportations of NZ citizens should only occur where the person has genuine links to New Zealand.
The UN Human Rights Committee condemned Australia's practice of deporting long-term residents as a breach of international law back in 2011.
If you require legal advice or representation in an immigration law matter or in any other legal matter, please contact Go To Court Lawyers.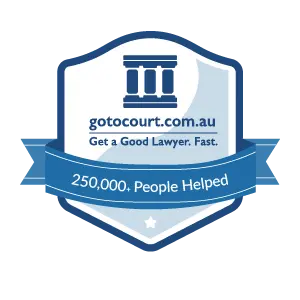 Affordable Lawyers
Our Go To Court Lawyers will assist you in all areas of law. We specialise in providing legal advice urgently – at the time when you need it most. If you need a lawyer right now, today, we can help you – no matter where you are in Australia.
How It Works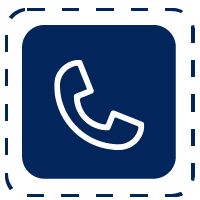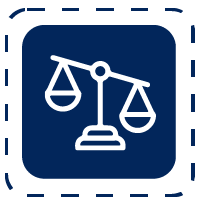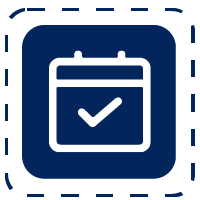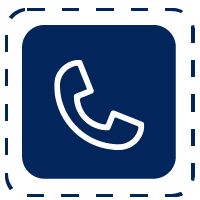 1. You speak directly to a lawyer
When you call the Go To Court Legal Hotline, you will be connected directly to a lawyer, every time.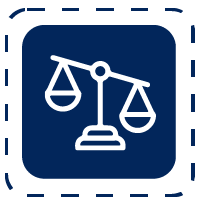 2. Get your legal situation assessed
We determine the best way forward in your legal matter, free of charge. If you want to go ahead and book a face-to-face appointment, we will connect you with a specialist in your local area.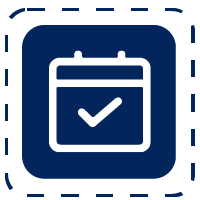 3. We arrange everything as needed
If you want to go ahead and book a fact-to-face appointment, we will connect you with a specialist in your local area no matter where you are and even at very short notice.