https://www.gotocourt.com.au/legal-news/sa-tribunal-opens/
National Legal Hotline
7am to midnight, 7 days
Call our lawyers now or,
have our lawyers call you
South Australian Civil and Administrative Tribunal (SACAT)
Updated on May 29, 2015 • 5 min read • 251 views • Copy Link
South Australian Civil and Administrative Tribunal (SACAT)
On 30 March 2015 the South Australian Civil and Administrative Tribunal began functioning as the newest tribunal in South Australia.  The tribunal is established under the South Australian Civil and Administrative Tribunal Act 2013 (SACAT Act) and its procedures are governed by the South Australian Civil and Administrative Tribunal Rules 2014 and the South Australian Civil and Administrative Tribunal Regulations 2015.
SACAT is both an administrative and civil tribunal, meaning it has jurisdiction in both administrative law and civil law.  Administrative law is that area of law which deals with the power to make decisions which is given to a decision-maker by virtue of legislation.
Because SACAT is very new, not all of its intended functions have started operation and this initial period for the tribunal will be one where the efficiency and effectiveness will be tested.
Why the change?
Many of the other Australian States and territories have amalgamated tribunals, with an aim of creating a streamlined process for the resolution of specific civil and administrative disputes.  Having a "super tribunal" can be more efficient, more cost-effective, and easier to understand. 
The principles governing SACAT
As with most other tribunals in the other States and Territories, SACAT is designed to be "user-friendly" and more relaxed procedurally than any of the South Australian courts.  These objectives are specifically stated at section 8 of the SACAT Act; namely, that the tribunal is to aim for natural justice, accountability and transparency, and is to act with as little technicality and formality as possible.  If a matter proceeds to a hearing, SACAT is not required to observe the usual rules as to evidence and can be flexible in the manner in which it is to conduct proceedings.
Who's who in SACAT
Unlike most Courts, which has either Judges or Magistrates, a tribunal is constituted of members, and has a President and Deputy President instead of a Chief Judge or Chief Magistrate.  The President of SACAT is appointed for a term of five years and is also a Judge of the Supreme Court of South Australia.  Under section 11 of the SACAT Act the President has a number of leadership and administrative functions, including giving directions about the proper processes and procedures for the tribunal, overseeing the administration of the tribunal, and acting as a tribunal member in relation to matters which come before the tribunal.  A Deputy President is also appointed for a term of 5 years and is given the power to assist the President with his or her functions.  The first President of SACAT is Justice Greg Parker of the Supreme Court of South Australia and the Deputy President is Judge Sue Cole.
The members of SACAT are lawyers who are appointed based on their knowledge of a particular area of law which is within the tribunal's jurisdiction.  Like the President and Deputy President, their appointment is for a term of five years.  The President and Deputy President of SACAT are also members of the tribunal.  They perform functions similar to magistrates and judges in courts, by hearing matters which come before the tribunal and making determinations and orders.
SACAT's jurisdiction
SACAT's jurisdiction is derived from the SACAT Act, Regulations and Rules, as well as any other enabling legislation which confers jurisdiction on the tribunal.  Enabling legislation can give SACAT either (or both) original and review jurisdiction with respect to the making of a number of administrative or civil decisions. 
Original jurisdiction is where SACAT either stands as the decision-maker in relation to a power conferred under enabling legislation, or where SACAT is given the power to resolve a dispute between parties.  Review jurisdiction is an administrative review function where SACAT may either review a decision made by a decision-maker under enabling legislation (often this is the decision of a government body, official or minister) or internally review a decision it made in the exercise of its original jurisdiction.
For example, under the Guardianship and Administration Act 1993 SACAT has original jurisdiction to make guardianship and administration orders, as well as review jurisdiction under section 64 of the Guardianship and Administration Act 1993 to review an order that the tribunal has made.
SACAT's procedures
The SACAT Act allows for the tribunal's procedures to be quite flexible and informal.  The Act specifically empowers the tribunal to obtain evidence of its own volition by ordering a party to produce documents or give evidence on oath.  It also allows tribunal members to order that an expert witness give evidence, where he or she considers it appropriate, and to enter and inspect a building which is the subject of a dispute.
SACAT members are given extensive power to give orders at any time, if they consider it necessary and in the interests of a just and speedy resolution of the matter.  Most matters before SACAT will also proceed to mediation or conciliation, prior to proceeding to a hearing, so that the parties have an opportunity to resolve the matter informally and with as little cost as possible.
Parties are entitled to be represented by a lawyer at a hearing, however each party bears his or her own costs, unless SACAT otherwise orders or unless the enabling legislation allows it.  One party may be ordered to pay another's costs where he or she has conducted the litigation capriciously or has caused delays.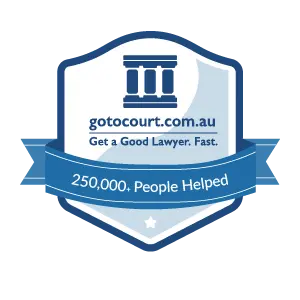 Affordable Lawyers
Our Go To Court Lawyers will assist you in all areas of law. We specialise in providing legal advice urgently – at the time when you need it most. If you need a lawyer right now, today, we can help you – no matter where you are in Australia.
How It Works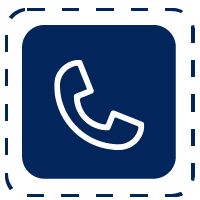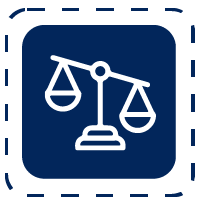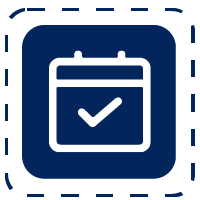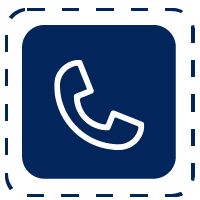 1. You speak directly to a lawyer
When you call the Go To Court Legal Hotline, you will be connected directly to a lawyer, every time.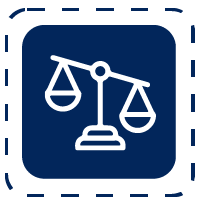 2. Get your legal situation assessed
We determine the best way forward in your legal matter, free of charge. If you want to go ahead and book a face-to-face appointment, we will connect you with a specialist in your local area.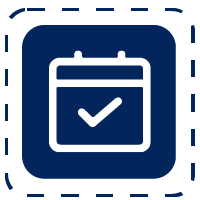 3. We arrange everything as needed
If you want to go ahead and book a fact-to-face appointment, we will connect you with a specialist in your local area no matter where you are and even at very short notice.