https://www.gotocourt.com.au/wa/perth-lawyers/criminal/imprisonment-in-perth/
National Legal Hotline
7am to midnight, 7 days
Call our lawyers now or,
have our lawyers call you
Imprisonment In Perth
Updated on Jan 12, 2023 • 5 min read • 111 views • Copy Link
Imprisonment In Perth
Imprisonment is the most severe penalty that Western Australian courts can impose. It is a sentence of last resort and must only be imposed where there is no lesser penalty that is appropriate. Sentences of imprisonment can be suspended for a set period where the court considers this appropriate. Prisoners can apply for parole once they become eligible to do so. People charged with criminal offences in Western Australia can also be imprisoned if they have been refused bail by police.
Western Australia has 16 government-run prisons and one private prison housing over 6,000 adult prisoners. Offenders between the ages of 10 and 18 can be sentenced to youth detention in Western Australia. Western Australia has only one detention centre for young people, which is located in Canning Vale.
Imprisonment in Western Australia is ordered under the Sentencing Act 1995 and regulated by the Prisons Act 1981.
Remand
If a person is refused bail in Western Australia, they will be kept in custody on remand until the charges are finalised or until a court grants the person bail. If the person is found guilty and sentenced to imprisonment, any time they have spent on remand may be taken into account when their sentence is determined.
Sentences of imprisonment in Perth
A court can sentence a person to imprisonment when they have been found guilty of an offence that carries a maximum penalty of imprisonment. Under Section 35 of the Sentencing Act, a court must provide written reasons when sentencing a person to a term of imprisonment of less than 12 months, explaining why no lesser sentencing option was appropriate.
Western Australian courts cannot impose a sentence of imprisonment unless the aggregate term is at least six months. There is an exception to this where the person is already serving a sentence of imprisonment for other offences (Section 86).
Parole
Where a West Australian court imposes a term of imprisonment of under six years, the offender may be released on parole after serving one-third of the sentence. If the term imposed is more than six years, the offender can apply for parole when they have served two years less than two-thirds of the term.
When a prisoner becomes eligible for parole, they can apply to the Prisoners Review Board of Western Australia (formerly the Parole Board) to serve the remainder of their sentence in the community. The Board will allow this if it does not consider the prisoner to be an unacceptable risk to the community.
Indefinite imprisonment in Perth
When the Supreme Court or District Court of Western Australia sentences a person to imprisonment, it may also make an order that the defendant be imprisoned indefinitely.
An order for indefinite imprisonment can only be made if the court is satisfied that the offender's release would be a danger to society because of:
The exceptional seriousness of the offence;
The risk they will commit other serious offences;
Their character, including any mental or physical conditions affecting them and the number of other offences they have committed;
Any other exceptional circumstances.
A defendant sentenced to indefinite imprisonment may be released by way of a parole order (Section 101).
Mandatory sentences of imprisonment in Perth
In Western Australia, there are particular offences to which a mandatory sentencing regime applies – for example, home burglaries and assaults on custodial officers. Persons found guilty of home burglary offences that involve serious physical or sexual violence must be given a sentence of at least 75% of the maximum term that applies to the offence and where the maximum penalty is life imprisonment, a minimum of 15 years imprisonment has to be imposed for an adult offender and a minimum of three years for a juvenile offender.
Mandatory minimum sentences have been introduced in response to public pressure for the government to be 'tough on crime' and a perception that many sentences are too lenient. Mandatory sentencing laws in Western Australia have led to an increase in the incarceration rate, particularly for Indigenous people. Both the Law Council and the Law Society of Western Australia have publicly opposed mandatory sentencing, saying it is ineffective and that such regimes undermine the independence of the judiciary.
Security classification
Western Australia has minimum, medium and maximum-security prisons. Where a prisoner is held depends on their security rating, any health issues they have and the types of educational or rehabilitation programs they would benefit from. Where a prisoner's family and friends live is also a factor in deciding where to hold them. A prisoner can progress from maximum through to minimum security based on their behaviour and their participation in programs, however other factors will also be taken into account – for example, the type of offending and their history.
Visiting someone in prison
All WA prisons allow social visitors; however, visiting hours differ depending on whether the prisoner is on remand or serving a sentence. Appointments to visit a prisoner need to be made 24 hours in advance. COVID may affect visiting hours and whether a contact visit is possible at all.
Visitors must present ID when visiting and should expect to be subjected to a search when entering the prison. This may involve a metal detector, drug particle detector, pat-down search or strip search. Visitors are required to abide by a dress code and a code of conduct. If you require legal advice or representation in relation to a criminal matter or any other legal matter, please contact Go To Court Lawyers.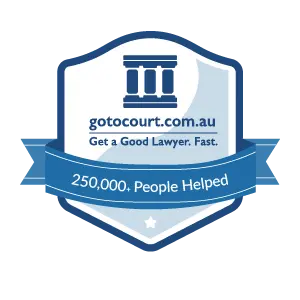 Affordable Lawyers
Our Go To Court Lawyers will assist you in all areas of law. We specialise in providing legal advice urgently – at the time when you need it most. If you need a lawyer right now, today, we can help you – no matter where you are in Australia.
How It Works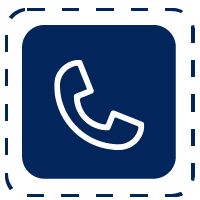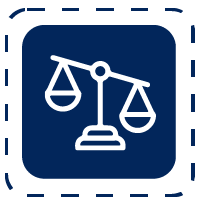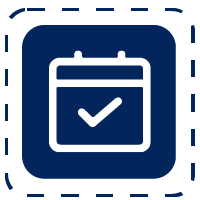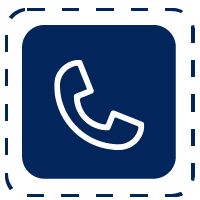 1. You speak directly to a lawyer
When you call the Go To Court Legal Hotline, you will be connected directly to a lawyer, every time.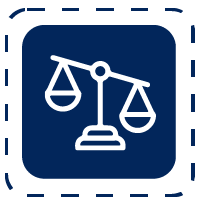 2. Get your legal situation assessed
We determine the best way forward in your legal matter, free of charge. If you want to go ahead and book a face-to-face appointment, we will connect you with a specialist in your local area.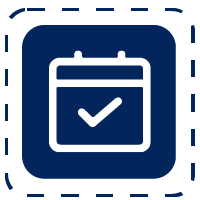 3. We arrange everything as needed
If you want to go ahead and book a fact-to-face appointment, we will connect you with a specialist in your local area no matter where you are and even at very short notice.