https://www.gotocourt.com.au/legal-news/coronavirus-emergency-restrictions/
National Legal Hotline
7am to midnight, 7 days
Call our lawyers now or,
have our lawyers call you
Relaxing of Coronavirus Emergency Restrictions (Vic)
Updated on Jan 14, 2022 • 3 min read • 260 views • Copy Link
Relaxing of Coronavirus Emergency Restrictions (Vic)
Please note that this post was published on 14 May 2020. The information on this page is no longer accurate.
On 30th March 2020, the Victorian government put in place strict emergency restrictions in an attempt to limit the spread of the Coronavirus. On 1 June 2020, these restrictions were relaxed in Stage Two of a three-step plan to reopen Australia announced by the Prime Minister last month. A lot of emergency restrictions remain in place and heavy penalties apply for breaching them. This article outlines what is now permitted in Victoria.
Indoor gatherings
Victorians are now permitted to have up to 20 people in their home at any time, including the residents. Weddings are now permitted to have up to 20 guests plus the celebrant and the couple and both indoor and outdoor funerals may have up to 50 mourners as well as the persons required to conduct the funeral.
Restaurants, cafes and pubs may now open and serve up to 20 people who are dining in as well as providing takeaway service.
Galleries, museums, zoos, amusement parks and drive-in cinemas may now open with a maximum of 20 people.
Outdoor gatherings
Outdoor gatherings of up to 20 are now permitted. Playgrounds, outdoor gyms and skateparks may now open.
Pools may open with a maximum of 20 persons at one time, with three persons per lane in a pool. Non-contact outdoor sporting activities may be held with a maximum of 20 participants plus the instructor.
Travel restrictions lifted
Travel restriction within Victoria have been lifted and camping and tourist accommodation providers may open provided there are no shared facilities used. Overnight stays in private residences are now allowed.
Isolation
The requirement for all COVID-19 patients to self-isolate remains in place. A person who has been diagnosed with COVID-19 in Victoria must immediately go to premises and remain there until clearance from self-isolation is given OR go to a hospital for medical treatment and then proceed to premises until clearance form self-isolation is given.
A person in self-isolation must not leave the premises except to get medical care or in an emergency. They must not allow others into the premises unless the other persons are self-isolating with them.
Quarantine
Under the new emergency restrictions, the requirement for new arrivals in Australia to be quarantined remains. Persons who arrive in Victoria from overseas after must be quarantined in a hotel room for 14 days and must cooperate with their detention for that period. Persons to whom this direction applies must proceed immediately to the vehicle provided to take them to a hotel and then proceed immediately to their room. They must not leave the room unless given permission to do so for medical purposes or in any emergency.
A person in quarantine must not allow any other person into the room with them except for other person being quarantined with them. They are permitted to communicate with people outside the room by phone. Their detention will be reviewed every 24 hours.
Penalties
Failure to comply with these directions can result in a fine of up to 120 penalty units ($19,826.4) for an individual and up to 600 penalty units ($99,132) for a corporation.
Defence
It is a defence to a charge of failing to comply with these emergency restrictions if the accused had a reasonable excuse.
If you require legal advice or representation in any legal matter, please contact Go To Court Lawyers.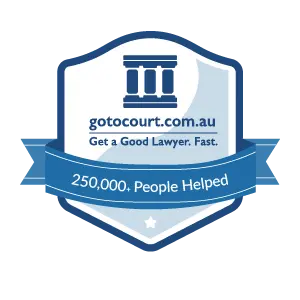 Affordable Lawyers
Our Go To Court Lawyers will assist you in all areas of law. We specialise in providing legal advice urgently – at the time when you need it most. If you need a lawyer right now, today, we can help you – no matter where you are in Australia.
How It Works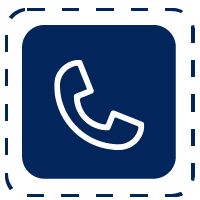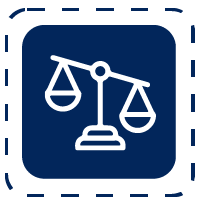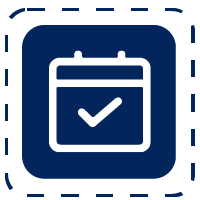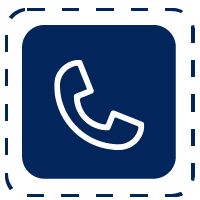 1. You speak directly to a lawyer
When you call the Go To Court Legal Hotline, you will be connected directly to a lawyer, every time.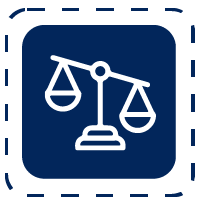 2. Get your legal situation assessed
We determine the best way forward in your legal matter, free of charge. If you want to go ahead and book a face-to-face appointment, we will connect you with a specialist in your local area.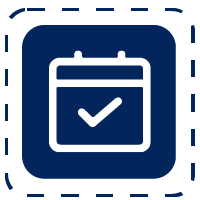 3. We arrange everything as needed
If you want to go ahead and book a fact-to-face appointment, we will connect you with a specialist in your local area no matter where you are and even at very short notice.