https://www.gotocourt.com.au/legal-news/self-isolation-restrictions-penalties/
National Legal Hotline
7am to midnight, 7 days
Call our lawyers now or,
have our lawyers call you
Self-Isolation Restrictions and Penalties (Vic)
Updated on Jan 05, 2023 • 4 min read • 286 views • Copy Link
Self-Isolation Restrictions and Penalties (Vic)
The Public Health and Wellbeing Act 2008 (the PHW Act) was enacted with the purpose of promoting and protecting public health in Victoria. It contains provisions that allow the State Government, and its Chief Health Officer, to make directions in response to public health concerns of national and international importance. The PHW Act confers wide-ranging powers that can be used to make public health directions such as the self-isolation direction after a state of emergency has been declared.
State of Emergency
Section 198(1) of the PHW Act allows Victoria's Minister for Health to declare a State of Emergency in circumstances where a serious risk to health has arisen. A State of Emergency was declared by Victoria's Minister for Health on 16 March 2020 for a period of four weeks. The declaration was made to assist with enforcing protective measures to manage the Coronavirus (COVID-10) pandemic. Prior to the declaration in March 2020, these emergency powers had never been utilised.
The declaration of a State of Emergency provides the Chief Health Officer with the following general powers (section 190(7) of the PHW Act):
Appointment of Authorised Officers (section 189, 199, 201 of the PHW Act)
The Chef Health Officer may authorise the appointment of officers to exercise any of the public health and emergency powers (as below). This can include a specified class or classes of authorised officers.
Public Health Risk Powers (section 190(1) of the PHW Act)
Authorised officers may exercise public health risk powers in furtherance to investigating, eliminating and reducing the public health risk. These powers include: closing premises; direct a person to enter or not enter premises; enter premises without a warrant and search and seize anything necessary; require the provision of information; inspect any premises; require cleaning or disinfection of premises; require the destruction or disposal of anything necessary; direct the owner of premises or any other persons to take any action necessary; and exercise general enforcement powers conferred on an authorised officer.
Emergency Powers (section 200 of the PHW Act).
Authorised officers are permitted to detain, restrict movement or prevent persons from entering the emergency area and to give any other direction reasonably necessary to protect public health.
Self-isolation Direction
The Chief Health Officer is empowered to issue directions in accordance with the emergency powers arisen from the State of Emergency (section 200(1) of the PHW Act). On 25 March the CHO issued the Self-Isolation Direction, providing as follows.
A person who is diagnosed with COVID-19 in the State of Victoria must return to and remain at the place in which they reside (self-isolation). They must not leave the premises except for the purpose of obtaining medical care or medical supplies; in any other emergency situation; or in limited outdoor circumstances where it is possible to avoid close contact with any other persons.
No other persons are permitted to enter the premises unless that person usually lives at the premises, is living at the premises for the purpose of self-isolation or for medical emergency purposes.
A person subject to self-isolation requirements will be discharged from self-isolation if they meet the criteria under existing Departmental requirements (currently 14 days).
The CHO has also issued various directions in relation to public gatherings, hospital visits and aged care visits.
Enforcement
On 24 March 2020, Victoria Police established Operation Sentinel – a team of 500 Police Officers to enforce containment measures put in place to manage Coronavirus. Where a person is found failing to comply with directions, Victoria Police can issue official warnings, direct that the person return to their home or to other location, issue an on-the-spot fine (infringement notice) or charge the person on summons, requiring them to attend court on a future date to answer the charge.
Penalties
It is an offence to refuse or fail to comply with a direction or requirement given in the exercise of the power under section 199 of the PHW Act.
The maximum penalties for an offence are as follows:
For an individual – a fine of up to $20,000.00; and
For a body corporate (an association, organisation, company or institution) – a fine of up to $100,000.00.
The maximum on the spot fines (infringements) for breaching directions are as follows:
$1,652.00 for an individual; and
$9,913.00 for a business.
Defence
A person is not guilty of an offence of refusing or failing to comply with a direction if they had a reasonable excuse for the refusal or failure.
If you require legal advice or representation in any legal matter, please contact Go To Court Lawyers.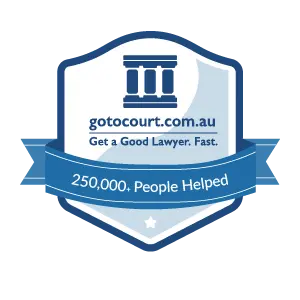 Affordable Lawyers
Our Go To Court Lawyers will assist you in all areas of law. We specialise in providing legal advice urgently – at the time when you need it most. If you need a lawyer right now, today, we can help you – no matter where you are in Australia.
How It Works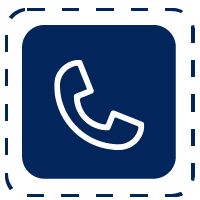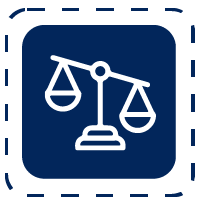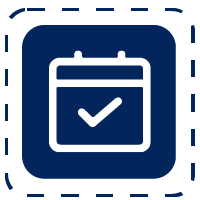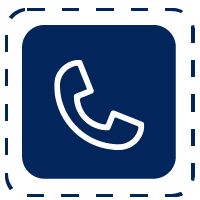 1. You speak directly to a lawyer
When you call the Go To Court Legal Hotline, you will be connected directly to a lawyer, every time.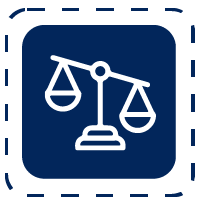 2. Get your legal situation assessed
We determine the best way forward in your legal matter, free of charge. If you want to go ahead and book a face-to-face appointment, we will connect you with a specialist in your local area.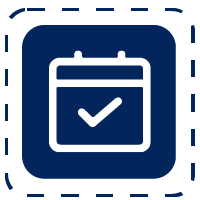 3. We arrange everything as needed
If you want to go ahead and book a fact-to-face appointment, we will connect you with a specialist in your local area no matter where you are and even at very short notice.