https://www.gotocourt.com.au/legal-news/crown-land-public-gatherings/
National Legal Hotline
7am to midnight, 7 days
Call our lawyers now or,
have our lawyers call you
New Crown Land Laws Restrict Public Gatherings (NSW)
Updated on Jul 02, 2018 • 5 min read • 206 views • Copy Link
New Crown Land Laws Restrict Public Gatherings (NSW)
On 1st July 2018, new laws regulating the use of Crown land in New South Wales took effect.  The amendments to the Crown Land Management Act and Crown Land Management Regulations give broad powers to police and other public officials to disperse or ban public gatherings including protests, rallies and meetings. The legislation relates to all government owned land, including parks, roads, beaches and town halls, which makes up almost half of New South Wales.
The new laws give authorised officers the power to direct people to refrain from proscribed activities and to fine them up to $11,000 if they do not comply. The laws have been condemned by community organisations including the Council for Civil Liberties (CCL) as inconsistent with democratic rights and potentially unconstitutional.
They are the latest legislative amendments to be passed in a series of changes which many see as a trend in parliaments expanding police powers without creating corresponding judicial safeguards.
Crown Land Management Act
Under the amended Crown Land Management Act (CLMA), the Minister for Lands may appoint a specific person or a class of person as Authorised Officers, including local council employees, crown land managers and government sector agency workers. Authorised officers have the power to direct individuals to stop an activity on crown land if it is an activity prescribed by the regulations (Section 9.4). A large number of activities are prescribed, including:
Gatherings, meetings and assemblies;
Commercial activity;
Displaying signs;
Distributing printed or written material;
Climbing a tree, building or other structure;
Riding a bicycle, skateboard or roller skates;
Camping
Having a dog or other animal
The new laws also provide that the Minister can organise for a notice to be displayed on Crown land prohibiting persons from carrying on a prescribed activity on the land (Section 9.5).
The practical effect of the changes is that public officials now have very broad powers to restrict the public from using public land. This means that common and essential democratic activities such as peaceful protesting, holding meetings and handing out leaflets can now only continue so long as police and other officials tolerate it. The decision as to where to draw the line between lawful and unlawful protest activity is essentially now delegated to whomever the Minister appoints as an Authorised Officer. Other non-political activities such as picnicking, dog walking and bike riding can also now be prohibited at the discretion of public officials.
The Greens, the Council of Civil Liberties and other community groups have condemned the new laws saying that they will inevitably be abused and used to curtail legitimate public protests and assemblies. Political protests around the issue of the mining of coal and coal seam gas, during which protesters climb and 'lock onto' mining equipment and freight trains, were the catalyst for the NSW government announcing its intention to introduce further legislation to deter such actions.
While similar powers existed under old legislation, the penalties that can be imposed under the new legislation are dramatically steeper, with fines of up to $11,000 in contrast to penalties under the old legislation of $220.
The Australian Constitution contains an implied freedom of political communication and concerns have been voiced that these laws may contravene this right.
Other new laws regulating the use of public space
Inclosed Lands, Crimes and Law Enforcement Bill
In 2016, the NSW government passed the controversial Inclosed Lands, Crimes and Law Enforcement Bill, which criminalised certain forms of protest that interfere with the operation of industry, specifically the mining industry. The Act created an aggravated offence of entering enclosed lands on which business is conducted and interfering with that business or doing anything to pose a risk to the safety of persons on those lands (Section 4B). The amendment also expanded the definition of a mine to include sites where gas or petroleum is extracted.
Sydney Public Reserves (Public Safety) Bill
In 2017, the Sydney Public Reserves (Public Safety) bill was passed, after growing discomfort with the large number of homeless people camped in Martin Place, next to the NSW Parliament House. The legislation gave new powers to police to 'move on' anyone occupying a reserve if the police believe their occupation interferes with the public's reasonable enjoyment of the reserve. Non-compliance with a direction to move on results in a fine of $220. The bill also made it possible for police to seize and remove items if they considered it necessary to do so for the purpose of removing persons from unlawful occupation. Such items could then be either returned or destroyed at the discretion of the police.
Prior to the bill's passage, a tent city had been established in Martin Place and had existed for almost a year. Homeless people could sleep and prepare food in the community, which was equipped with tents, barbeques and gas canisters. The community was packed up after the legislation passed.
Conclusion
Advocates have linked the passage of the Crown Land Management Act with these earlier two legislative amendments, and criticised all of the new laws as unnecessary and undemocratic. Concerns voiced have included violations of international and constitutional law, the curtailment of legitimate political protests and public assemblies and the dangerous conferment of broad discretionary powers on police and other public authorities.
The government says the changes are necessary to maintain public safety.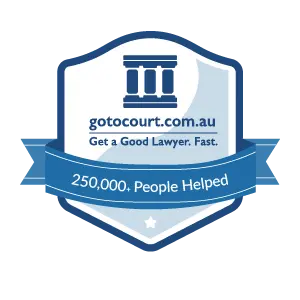 Affordable Lawyers
Our Go To Court Lawyers will assist you in all areas of law. We specialise in providing legal advice urgently – at the time when you need it most. If you need a lawyer right now, today, we can help you – no matter where you are in Australia.
How It Works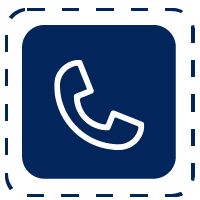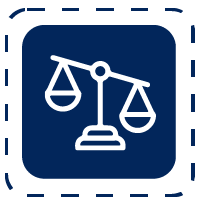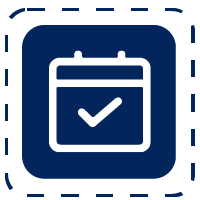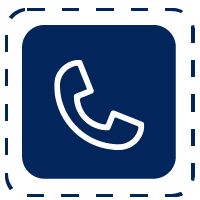 1. You speak directly to a lawyer
When you call the Go To Court Legal Hotline, you will be connected directly to a lawyer, every time.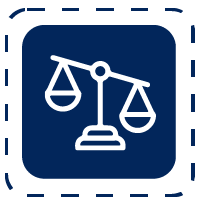 2. Get your legal situation assessed
We determine the best way forward in your legal matter, free of charge. If you want to go ahead and book a face-to-face appointment, we will connect you with a specialist in your local area.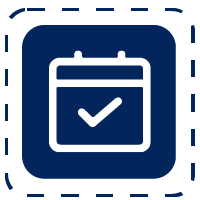 3. We arrange everything as needed
If you want to go ahead and book a fact-to-face appointment, we will connect you with a specialist in your local area no matter where you are and even at very short notice.