https://www.gotocourt.com.au/legal-news/enquiry-family-law-system/
National Legal Hotline
7am to midnight, 7 days
Call our lawyers now or,
have our lawyers call you
Another Enquiry into the Family Law System?
Updated on Aug 17, 2022 • 4 min read • 215 views • Copy Link
Another Enquiry into the Family Law System?
Prime Minister Scott Morrison last week announced that the government will convene a Joint Parliamentary Committee of both the House and Senate to conduct an enquiry into the family law system. The family law system has already been subject to two extensive reviews in the last two years. The Terms of Reference that have been put forward for the current enquiry duplicate the terms of reference to a large degree of those previous two enquiries, raising questions as to why yet another review is necessary.
Pauline Hanson has applauded the announcement, saying the enquiry is needed because of false allegations of family violence commonly made by women. She has cited her son's experience of the system as evidence that it impacts men unfairly.
This enquiry
The Prime Minister said the enquiry into the family law system would assess whether the system is fit to support parents and children through separations. It will hear from families as to how the family law system and the child support system have impacted them.
The issues to be considered by the enquiry include how the family law system interacts with the family and domestic violence jurisdictions and the child protection systems of the states and territories, the legal costs associated with proceedings and any reforms needed beyond the proposed merger of the Family Court and the Federal Circuit Court.
The inquiry will be led by Kevin Andrews MP.
Previous enquiries into family law system
In December 2017 the House of Representatives Standing Committee on Social Policy and Legal Affairs published its report, 'A better family law system to support and protect those affected by family violence.' It made 33 recommendations, most of which have not been implemented.
In April 2019, the Australian Law Reform Commission tabled its report 'Family law for the future – An enquiry into the Family Law System'. That report included 60 recommendations, to which the government has not responded.
The family law system
Under the family law system, courts make short-term and long-term Parenting Orders concerning the care and living arrangements of children. Under the Family Law Act, children have the right to a meaningful relationship with both their parents and the right to be protected from harm, be it physical, emotional or psychological harm. The court decides what level of contact with each parent (and in some case, other people, such as grandparents) is in the best interests of the children after hearing evidence of the parents' circumstances and past behaviour. Issues such as family violence, drug and alcohol use and unstable housing or employment will all be taken into account. The cultural, religious, social and other needs of the children will also be taken into account.
The family law system is often criticised as being expensive for parties as well as taking a very long time for matters to be finalised. A lot of parents who receive family law orders are unhappy with the outcome and claim they were treated unfairly.
Criticisms of the enquiry
The new enquiry is already being widely criticised for a number of reasons. Firstly, the fact that two similar enquiries have been conducted and their recommendations largely ignored has led some to argue that this review is a waste of time and money. Secondly, Senator Hanson, who is widely believed to be the Prime Minister's choice for co-chair of the enquiry, is in many people's minds an inappropriate choice, given she has indicated a conflict of interest arising from her personal experience.
Thirdly, as many people from diverse walks of life have argued, the failings of the family law system are already well known. Former family court judge Peter Rose has said:
'It doesn't take an inquiry at huge expense to tell you what the problems are -unacceptable delays due to lack of quality resources.'
Similarly, family violence campaigner Rose Batty has stated, 'We know the failings. We need to start investing in this system that is …continuing to put families, particularly children, in danger.'
The announcement of the enquiry, and its inclusion of Hanson in a prominent role, has also been slammed as promoting and facilitating the senator's populist agenda and appealing to men's rights activists. Domestic violence services also complain that they will have to divert resources away from their front-line services in order to participate in the enquiry, in a sector already notoriously underfunded.
If you require legal advice or representation in a family law matter or in any other legal matter, please contact Go To Court Lawyers.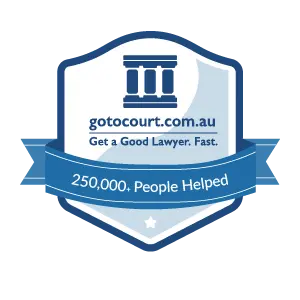 Affordable Lawyers
Our Go To Court Lawyers will assist you in all areas of law. We specialise in providing legal advice urgently – at the time when you need it most. If you need a lawyer right now, today, we can help you – no matter where you are in Australia.
How It Works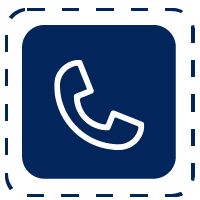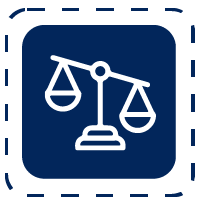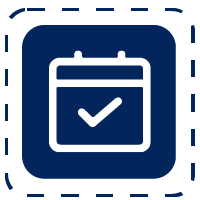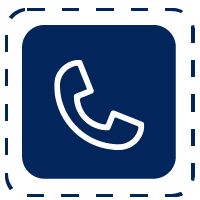 1. You speak directly to a lawyer
When you call the Go To Court Legal Hotline, you will be connected directly to a lawyer, every time.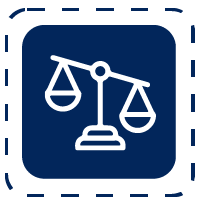 2. Get your legal situation assessed
We determine the best way forward in your legal matter, free of charge. If you want to go ahead and book a face-to-face appointment, we will connect you with a specialist in your local area.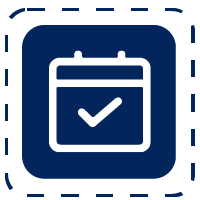 3. We arrange everything as needed
If you want to go ahead and book a fact-to-face appointment, we will connect you with a specialist in your local area no matter where you are and even at very short notice.