https://www.gotocourt.com.au/legal-news/private-prisons-state-control/
National Legal Hotline
7am to midnight, 7 days
Call our lawyers now or,
have our lawyers call you
Private Prisons Returning to State Control (Qld)
Updated on May 22, 2019 • 4 min read • 321 views • Copy Link
Private Prisons Returning to State Control (Qld)
The Queensland government announced in March that Queensland's two privately operated prisons will be brought back under government control. The decision came in the wake of a Crime and Corruption Commission report on corruption in corrective services facilities. The report, released in December 2018, found that corruption was rife in private prisons and that the current framework was inadequate for dealing with the problem. Corrective Services Minister Mark Ryan said it was in the public interest to return to the public operating model, despite the change meaning an extra cost of $111 million to the state over four years.
Queensland private prisons
Queensland currently has two private prisons, Southern Queensland Correctional Centre, located in the Lockyer Valley and Arthur Gorrie Correctional Centre, in Wacol. The Arthur Gorrie Correctional Centre is currently managed by the GEO Group Australia, while the Southern Queensland Correctional Centre is run by SERCO, the company that operates Australia's immigration detention centres.
Queensland has ten other prisons, all of which are publicly operated.
Australia began transitioning towards private prisons in the 1990s. Prisoners rights groups have been critical of private prisons, saying that profit-driven private companies have a conflict of interest in delivering correctional services. Such companies have a vested interest in maintaining a robust prison population and nothing to gain from achieving the rehabilitation of prisoners and reducing levels of recidivism.
Governments that have introduced privately operated prisons have argued that they are more effective, can be built more quickly and that private companies can offer more specialised skills.
The enquiry
The CCC enquiry consisted of 16 days of public hearings, during which the CCC heard from 34 witnesses, received 33 written submissions and surveyed the views of Queensland prison staff and prisoners.
It examined:
Corruption and risks of corruption in corrective facilities;
Features of the legislative and policy environment that may allow corrupt conduct to occur;
Reforms to detect and deal with corrupt conduct.
It found that prison overcrowding, the closed nature of private prisons, the relationship between staff and prisoners and the private operation of prisons were all unique features creating corruption risks. It found there was:
a failure to report instances of corruption;
instances of excessive use of force;
misuse of authority;
the presence of contraband;
inappropriate relationships.
The enquiry found there was a higher number of assaults on staff at private prisons due to the lower number of staff in such facilities.
The report concluded that the existing framework in Queensland was not effectively preventing, detecting and dealing with corruption in prisons. It made 33 recommendations addressing corruption risks in Queensland facilities.
Context
The operation of Australian correctional facilities has been in the spotlight recently for other reasons as well.
Bimberi Detention Centre, the juvenile detention centre in the ACT, has been the subject of reports of human rights violations, with one inmate claiming she was held in solitary confinement unlawfully for an extended period. Another inmate was found by the Australian Human Rights Commission to have been punched by a staff member while handcuffed.
The Western Australian practice of imprisoning people who fail to pay their fines has also come under fire, with Sisters Inside founder Debbie Kilroy recently creating a Go Fund Me page to bring about the release of women who are facing imprisonment for unpaid fines, many of whom are Aboriginal women and single mothers.
The over-incarceration of Indigenous people in all states and territories continues to attract criticism, with prison reform advocates calling for alternatives to imprisonment to be used, especially for minor offences. Aboriginal people make up two per cent of the Australian population but over a quarter of the prison population.
Arthur Gorrie Correctional Centre and Southern Queensland Correctional Centre will return to public operation once the existing contracts expire.
If you require legal advice or representation in relation to a criminal matter or in any other legal matter, please contact Go To Court Lawyers.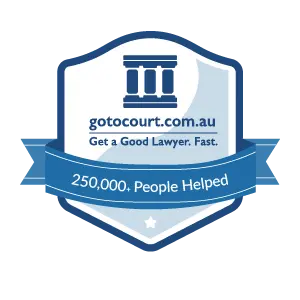 Affordable Lawyers
Our Go To Court Lawyers will assist you in all areas of law. We specialise in providing legal advice urgently – at the time when you need it most. If you need a lawyer right now, today, we can help you – no matter where you are in Australia.
How It Works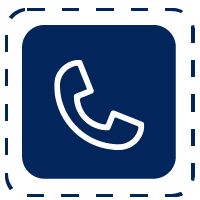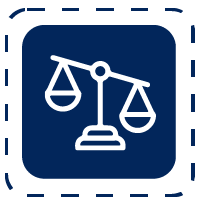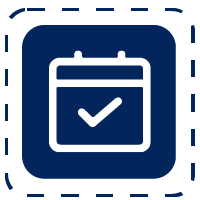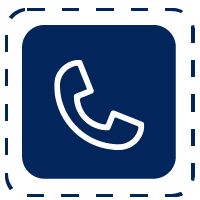 1. You speak directly to a lawyer
When you call the Go To Court Legal Hotline, you will be connected directly to a lawyer, every time.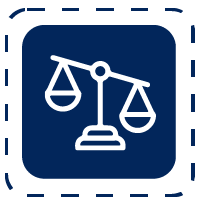 2. Get your legal situation assessed
We determine the best way forward in your legal matter, free of charge. If you want to go ahead and book a face-to-face appointment, we will connect you with a specialist in your local area.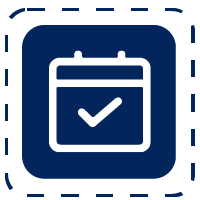 3. We arrange everything as needed
If you want to go ahead and book a fact-to-face appointment, we will connect you with a specialist in your local area no matter where you are and even at very short notice.