https://www.gotocourt.com.au/legal-news/urgent-medical-treatment/
National Legal Hotline
7am to midnight, 7 days
Call our lawyers now or,
have our lawyers call you
Urgent Medical Treatment for Asylum Seekers
Updated on Feb 05, 2019 • 4 min read • 192 views • Copy Link
Urgent Medical Treatment for Asylum Seekers
On 3 December 2018 Dr Kerryn Phelps MP introduced the Migration Amendment ( Urgent Medical Treatment ) Bill to parliament. The legislation, if passed, will require the temporary transfer of asylum seekers on Manus Island and Nauru to Australia if they are assessed by two or more doctors as needing medical treatment. The legislation will also require the transfers of children and their families to Australia on a temporary basis for medical and psychiatric assessments.
What is urgent medical treatment?
If the bill is passed, it will require that:
If a person is a minor being held in a processing centre, an officer must bring the person to Australia for medical and psychiatric assessment or treatment;
If a person has been assessed by a doctor as requiring medical or psychiatric treatment and is not receiving appropriate treatment in the regional processing country, the person must be brought to Australia as soon as practicable for medical assessment or treatment.
If the person being brought to Australia for medical or psychiatric assessment has a family member who is also in the processing centre, the family member must be brought to Australia at the same time.
If the treating doctor recommends that another person accompany a person who is being brought to Australia for medical assessment, the officer must bring the other person to Australia.
What would the legislation change?
The legislation would give doctors more power in determining who receives a medical transfer from offshore detention. Offshore detention centres, which have been branded  'factories for mental illness' have become notorious for producing poor physical and mental health in detainees, with twelve asylum seekers dying in the centres in the last five years. A report by Medicins Sans Frontieres released in December 2018 revealed extreme mental health suffering on Nauru, with 30% of detainees having attempted suicide and 60% having suicidal thoughts, while 62% had been diagnosed with moderate or severe depression.
Currently, the Home Affairs Minister and Border Force can veto medical transfers. Transfers have been vetoed in recent years even after court orders have been made for a transfer to Australia for urgent medical treatment. Former medical officers on Nauru processing centre have described the transfer process as inefficient and political, with the Nauruan overseas medical referrals committee making the decisions in conjunction with Border Force.
Who supports the bill?
The Urgent Medical Treatment Bill is supported by Labor and the Greens. The crossbench has also shown its support for the bill, although independent Cathy McGowan has yet to confirm her position.
Dr Kerryn Phelps, who practiced medicine for 28 years and is a former president of the Australian Medical Association, says the legislation provides 'a medical solution to a medical problem.'
Who opposes the bill?
The Coalition opposes the Migration Amendment ( Urgent Medical Treatment ) Bill. Former Prime Minister Tony Abbott has said that the legislation would make it impossible to maintain offshore processing. Other Liberal politicians have voiced concerns the passage of the bill could lead to increased boat arrivals.
Prime Minister Scott Morrison has announced a plan to establish an independent medical review panel to consider whether detainees in processing centres require medical transfers as an alternative to handing the decision over to doctors. The panel would be selected by the Immigration Minister and would review medical assessments made by the Department of Home Affairs. Morrison has called the proposed legislation 'stupid' and argued the final decision on medical transfers should lie with the minister.
Parliament will vote on the Migration Amendment ( Urgent Medical Treatment ) Bill next week.
If you require legal advice in an immigration matter or in any other legal matter, please contact Go To Court Lawyers.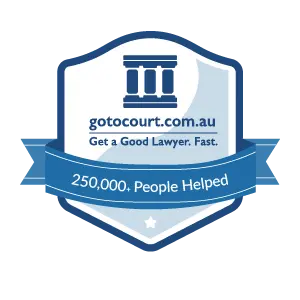 Affordable Lawyers
Our Go To Court Lawyers will assist you in all areas of law. We specialise in providing legal advice urgently – at the time when you need it most. If you need a lawyer right now, today, we can help you – no matter where you are in Australia.
How It Works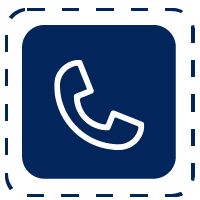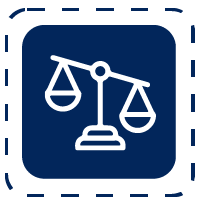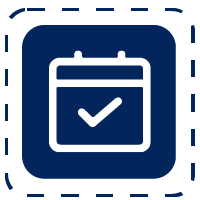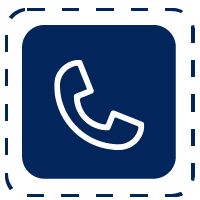 1. You speak directly to a lawyer
When you call the Go To Court Legal Hotline, you will be connected directly to a lawyer, every time.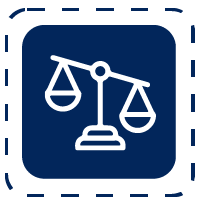 2. Get your legal situation assessed
We determine the best way forward in your legal matter, free of charge. If you want to go ahead and book a face-to-face appointment, we will connect you with a specialist in your local area.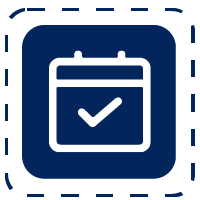 3. We arrange everything as needed
If you want to go ahead and book a fact-to-face appointment, we will connect you with a specialist in your local area no matter where you are and even at very short notice.