https://www.gotocourt.com.au/legal-news/akon-guode-sentence-reduced/
National Legal Hotline
7am to midnight, 7 days
Call our lawyers now or,
have our lawyers call you
Akon Guode Sentence Reduced (Vic)
Updated on Aug 27, 2018 • 4 min read • 207 views • Copy Link
Akon Guode Sentence Reduced (Vic)
On 16 August 2018, the Victorian Court of Appeal significantly reduced the sentence given to Akon Guode. Ms Guode was sentenced to a total of 26 years and six months imprisonment for the murder of her two four-year-old children, the infanticide of her 18 month-old child and the attempted murder of her five-year-old child. On appeal, her sentence was reduced to a total of 18 years imprisonment, with a non-parole period of 14 years. The Court of Appeal found that the sentencing judge had failed to give adequate weight to Ms Guode's mental impairment at the time of her offending.
Circumstances of the offending
In 2015, Akon Guode drove her car into Lake Gladman with her four children inside. The sentencing judge found that she had had an 'extraordinarily difficult life'.
Akon Guode was a refugee was South Sudan whose childhood had been disrupted by the Sudanese civil war, with members of her family killed in the war. At 17, Ms Guode had married and moved to her husband's village which was subsequently raided. Her husband was shot dead and his body burned in front of her. Ms Guode was raped until she was unconscious.
Akon Guade left Sudan and went to Uganda, where she applied for refugee status and was accepted to live in Australia. She obtained permanent residency in Australia, but did not become a citizen. Whilst living in Melbourne, she got into a relationship with a man who claimed to be separated from his wife, but was in fact still living with her. She bore three children to him and received very little support. His wife threatened and harassed her and she suffered complications during the birth of the third child. She experienced a major depressive disorder after the birth of that child.
Mental impairment
A psychiatric report stated that Ms Guode's mental functioning was impaired by a mood disorder and that this was causally connected to her offending. Her functioning had declined since the birth of her youngest child and she had been observed to have symptoms such as disturbed sleep, weight loss, confusion, reduced energy, tearfulness and social withdrawal.  Her capacity to think clearly and make rational choices was impaired.
The 2007 decision of R v Verdins 2007 established that mental impairment is relevant to sentencing in at least five ways. It can:
Reduce the offender's moral culpability (as distinct from legal responsibility) for the offence, affecting the weight given to punishment as a sentencing factor;
Influence the kind of sentence that could be imposed and the conditions under which it is to be served;
Reduce the weight given to deterrence as a sentencing purpose – depending on the nature and severity of the mental impairment and how it was affecting the offender at the time of the offence and at the time of sentencing;
Increase the hardship the offender will experience in prison;
Warrant a less severe sentence where there is a serious risk that imprisonment could adversely affect the offender's mental health.
The sentencing judge found that several of the Verdins principles applied and that Ms Guoade's moral culpability was reduced but not eliminated. His Honour imposed a head sentence of 26 years and remarked that the sentence given was in one way inadequate for the gravity of the offence and simultaneously excessive given the hardship and background of the offender.
Grounds of appeal
The defence appealed against the sentence, arguing that the sentence imposed was excessive given the defendant's background, her prior good record, her plea of guilty, her mental impairment and the fact that she faced almost inevitable deportation upon completing her sentence. It argued that the sentencing judge had failed to give sufficient weight to Akon Guode's mental impairment at the time of the offending and that in the circumstances the weight to be given to specific and general deterrence ought to have been moderated.
The prosecution argued that Akon Guode's actions had had some degree of premeditation, as she had driven around the lake several times and that the remorse she had expressed was questionable as she had initially denied driving into the lake intentionally.
The appeal decision
The Court of Appeal found that the sentence had been excessive as Ms Guoade's culpability was significantly reduced and her capacity to make rational decisions was impaired. The court rejected the submission that her remorse was not genuine and found that adequate weight had not been given to her mental condition and other mitigating factors. Although  she had breached her children's trust she had done so when her capacity was impaired and would do her time 'hard'. It reduced her sentence to 18 years and ordered her to serve a minimum of 14 years.
If you need legal advice please contact Go To Court Lawyers.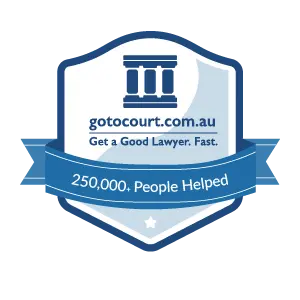 Affordable Lawyers
Our Go To Court Lawyers will assist you in all areas of law. We specialise in providing legal advice urgently – at the time when you need it most. If you need a lawyer right now, today, we can help you – no matter where you are in Australia.
How It Works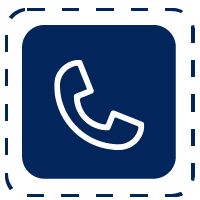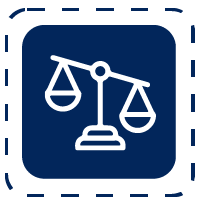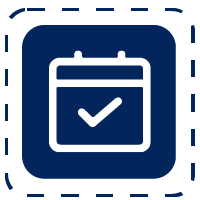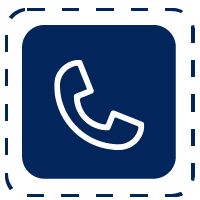 1. You speak directly to a lawyer
When you call the Go To Court Legal Hotline, you will be connected directly to a lawyer, every time.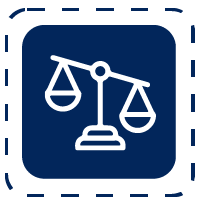 2. Get your legal situation assessed
We determine the best way forward in your legal matter, free of charge. If you want to go ahead and book a face-to-face appointment, we will connect you with a specialist in your local area.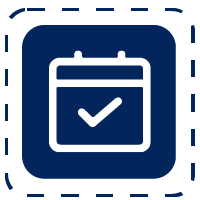 3. We arrange everything as needed
If you want to go ahead and book a fact-to-face appointment, we will connect you with a specialist in your local area no matter where you are and even at very short notice.