https://www.gotocourt.com.au/legal-news/cardinal-pell-was-sentenced-today/
National Legal Hotline
7am to midnight, 7 days
Call our lawyers now or,
have our lawyers call you
Cardinal Pell Was Sentenced Today
Updated on Mar 12, 2019 • 6 min read • 196 views • Copy Link
Cardinal Pell Was Sentenced Today
Cardinal George Pell was  sentenced today by the Victorian County Court for historical child sex offences. He received a total effective sentence of six years imprisonment with a non-parole period of three years and eight months. The offences occurred in St Patrick's Cathedral in Melbourne in 1996 and 1997 and the victims were two 13-year-old boys. Cardinal Pell was found guilty by a jury on 11 December 2018.
Pell was sentenced by Judge Kidd, who noted that the defendant was being sentenced in a unique context. He is a Cardinal of the Catholic Church and when charged was one of the most senior figures in the Catholic Church globally. There has been extraordinary public interest in the case and in some sections of the community, Pell has been publicly vilified. In recent years, institutional sexual abuse has been exposed more broadly within the Catholic Church and other institutions.
The judge noted that he was required to sentence Pell in accordance with the law and independent of any outside influences. He emphasized that the Cardinal was being sentenced only for the sexual abuse of two boys in the 1990s and not for any other conduct or failings. He asserted that the sentence handed down could not be a vindication of the trauma of victims of institutional sexual abuse. He condemned the 'lynch mob' mentality adopted by members of the public in relation to Pell. He stated that Pell was being sentenced as a member of the community like any other, who is entitled to justice.
Circumstances of the offending
Pell was sentenced for offences against two choirboys who sang during Sunday mass.
In late 1996, as the choir was proceeding out of the cathedral, the two victims left the procession and went to the priest's sacristy, which was off limits to drink the sacramental wine. Pell entered the sacristy, which was where he disrobed after mass. After saying something along the lines of, 'You're in trouble' to the victims, he forced the first victim to perform oral sex on him whilst the boy was struggling and calling out for help. He then forced his penis into the second victim's mouth, proceeding to commit further indecent acts on the second victim, including touching the victim's genitals and his own. At some point he told the victims to be quiet because they were crying.
Over a month later, the second victim was walking along the back corridor of the cathedral when he encountered Cardinal Pell.  Pell pushed the victim up against the wall and squeezed his genitals.
Seriousness of the offending
Judge Kidd found that the offending had a profound effect on the lives of the victims and of their families. He found the offending was brazen and graphic and involved a serious breach of trust. It continued dispute the fact the victims were clearly distressed. The second episode occurred some time after the first, when Pell had had the opportunity to reflect on his actions.
The judge noted that there was no evidence that Pell was anything other than a fully functioning, competent and intelligent man at the time of the offending. He found that the Cardinal made a reasoned decision to offend, confident that the boys would not complain. He found that Pell was in a position of trust in relation to the boys, as an adult working in an institution where he had unsupervised contact with children. The choir boys were expected to show reverence in his presence. There was a stark imbalance of power between them and Pell. Pell offended whilst in his role as Archbishop in abuse of his power and authority.
Pell continued to maintain his innocence after being found guilty and was therefore accorded no reduction of his sentence for remorse or contrition. He had no prior convictions and had committed no further offences since these ones.  He had provided numerous character reference to the court, attesting to his compassion and generosity and his service to vulnerable members of the community. These were not challenged. Judge Kidd found that Pell was of otherwise good character and that the two incidents were isolated offending.
Pell's circumstances
Pell was sentenced with consideration of his advanced age and the fact that any time he spent in custody would amount to a significant portion of his remaining life. The judge noted there was a real possibility the Cardinal would die in prison. Pell also has significant health issues, with cardiac problems, hypertension and congestive heart failure. Some of these conditions were likely, according to his doctors, to be aggravated by stress.
Judge Kidd found the Cardinal was unlikely to reoffend. Accordingly, he found that specific deterrence had no role to play in the sentencing exercise. He accepted that Pell had been subjected to public scorn and stress and would be unable to resume his prior life because of the proceedings. His Honour found that some allowance should be made for this.
The Judge accepted that Pell had been assessed as 'at immediate risk of serious threat' in prison and would be given protection status upon entering prison, which may or may not be changed after time.
Principles on which Pell was sentenced
Judge Kidd found that general deterrence was relevant at sentencing and stated that an unequivocal message must be sent to would-be child offenders. Pell had been found guilty of indecent acts with a child under 16, which carries a maximum penalty of 10 years imprisonment and of sexual penetration with a child under 16, which now carries a maximum of 15 years (but carried a maximum of 10 years at the time of the offending).  Pell must be sentenced according to the sentencing practices at the time of the offending. However, he must also be sentenced with consideration to the greater understanding that now exists of the long-term effects of childhood sexual abuse.
Cardinal Pell was sentenced as a Serious Sexual Offender. He was registered as a sex offender and required to report as such for life. The court ordered a shorter non-parole period than it would ordinarily have done in consideration of his age. It sentenced him to a total effective sentence of six years, with a non-parole period of three years and eight months, backdated to the day he went into custody.
If you require legal advice or representation in a criminal law matter or in any other legal matter, please contact Go To Court Lawyers.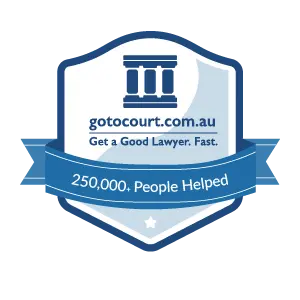 Affordable Lawyers
Our Go To Court Lawyers will assist you in all areas of law. We specialise in providing legal advice urgently – at the time when you need it most. If you need a lawyer right now, today, we can help you – no matter where you are in Australia.
How It Works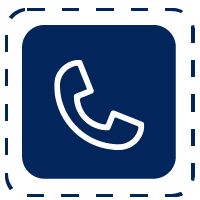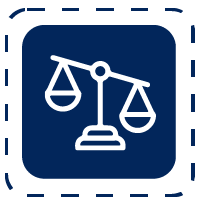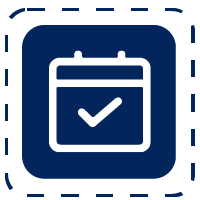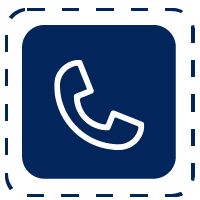 1. You speak directly to a lawyer
When you call the Go To Court Legal Hotline, you will be connected directly to a lawyer, every time.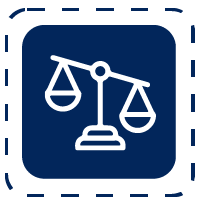 2. Get your legal situation assessed
We determine the best way forward in your legal matter, free of charge. If you want to go ahead and book a face-to-face appointment, we will connect you with a specialist in your local area.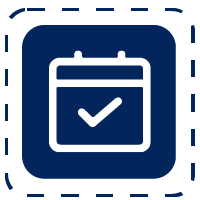 3. We arrange everything as needed
If you want to go ahead and book a fact-to-face appointment, we will connect you with a specialist in your local area no matter where you are and even at very short notice.