https://www.gotocourt.com.au/legal-news/interstate-drink-driving-vic/
National Legal Hotline
7am to midnight, 7 days
Call our lawyers now or,
have our lawyers call you
Interstate Drink-Driving Offences – Victoria
Updated on Jan 21, 2022 • 4 min read • 347 views • Copy Link
Interstate Drink-Driving Offences – Victoria
From 31 January 2018, people who hold a Victorian driver licence will be held liable for all drink driving offences they commit, regardless of where the offence takes place. In other words, a person found guilty of an interstate drink driving offence will be treated as if the offence was committed in Victoria. This is partly possible through the standardisation of driving penalties across Australia which commenced in 1999 and has continued unabated ever since.
Drink driving offences are still dealt with through the court system in some States, and therefore a driver caught driving under the influence will need to be found guilty wherever they were caught before their licence will be cancelled. As soon as VicRoads is advised by their interstate equivalent that a person with a Victorian driver licence presented a Blood Alcohol Content (BAC) above 0.05 and has been found guilty within the regulatory system within that State, it will be deemed an interstate drink driving offence and the driver will be advised that their Victorian licence has been cancelled.
The length of the cancellation will be determined primarily by a combination of the BAC and the type of licence held at the time of the offence, and the driver's age. The penalty can however be increased depending on whether there are any aggravating circumstances which worsens the offence, such as whether there was an attempt to evade police, whether the vehicle was involved in an accident, or whether the driver has a history of such offences. It is unclear how these exacerbating matters will affect the driver's licence suspension when the offence is an interstate drink driving offence but it is assumed that the cancellation penalty ordered by the Court in the State where the offending took place would be replicated by VicRoads.
It should be noted that regardless of whether a driver is found guilty of an interstate drink driving offence or one within its borders, their right to drive will be 'cancelled', not 'suspended'. The difference between 'suspend' and 'cancel' in this context is significant. A 'suspension' is simply the removal of the right to drive for a set period, after which time the right is restored without the Court's intervention. A 'cancellation' is the complete removal of the right to drive which cannot be restored without application to VicRoads or the Court. If the driver must apply to the Court for a 'licence eligibility order', the magistrate will determine if additional sanctions should be imposed, such as setting a probationary driver period and/or ordering the installation of an alcohol interlock device on the driver's vehicle.
In support of the widening of the jurisdiction of Victorian driving laws, the new penalty regime for such offences has been stiffened especially for low-range and first-time offenders. Under new laws introduced in 2017, low-range drink driving offences will be dealt with immediately by attending police, rather than through the Court process.
A 'low-range' offence is a BAC of between 0.05 and 0.069. The new rules provide for on-the-spot cancellation of licences, i.e. there is no requirement to attend court, unless the driver wishes to enter a Notice of Objection, which is essentially a challenge to the validity of the finding. Where a driver is caught outside of Victoria, an appeal must be lodged in the State where the offence took place.
In addition, all low-range BAC offences regardless of where they are committed, will suffer an immediate three-month licence cancellation, and the compulsory installation of an alcohol interlock device, which can prove very expensive for the offender given the installation and maintenance costs that the devices incur.
All drivers whose licence has been cancelled will need to complete a Driver Education Course prior to applying to the Court for a Licence Eligibility Order. This course provides drivers with much of the knowledge they require to convince the Court that they should be allowed to drive again. In addition, any fine ordered in Victoria associated with the original offence will need to be fully paid before the Magistrate can make an Eligibility Order.
By Dr Garth Wooler, GTC Lawyers
This article is published for general information only and is not intended to provide specific legal advice. It is important that you consult with a lawyer to discuss your case specifically, rather than rely on general information as to the law.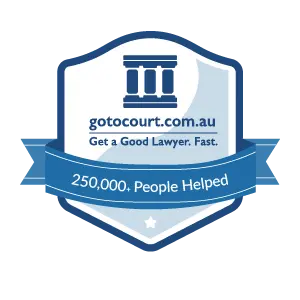 Affordable Lawyers
Our Go To Court Lawyers will assist you in all areas of law. We specialise in providing legal advice urgently – at the time when you need it most. If you need a lawyer right now, today, we can help you – no matter where you are in Australia.
How It Works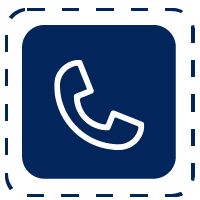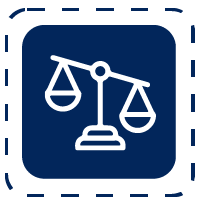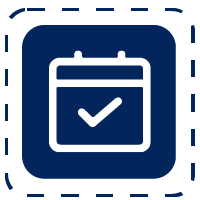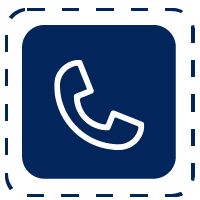 1. You speak directly to a lawyer
When you call the Go To Court Legal Hotline, you will be connected directly to a lawyer, every time.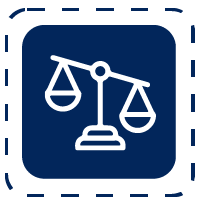 2. Get your legal situation assessed
We determine the best way forward in your legal matter, free of charge. If you want to go ahead and book a face-to-face appointment, we will connect you with a specialist in your local area.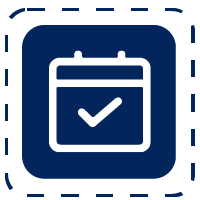 3. We arrange everything as needed
If you want to go ahead and book a fact-to-face appointment, we will connect you with a specialist in your local area no matter where you are and even at very short notice.