https://www.gotocourt.com.au/legal-news/new-visas-regional-migration/
National Legal Hotline
7am to midnight, 7 days
Call our lawyers now or,
have our lawyers call you
New Visas Encourage Regional Migration
Updated on Nov 19, 2019 • 5 min read • 230 views • Copy Link
New Visas Encourage Regional Migration
In recent months, the Department of Home Affairs (DOHA) has been increasing the range and scope of migration options for prospective skilled visa applicants who are willing to live and work in regional Australia. On 26 October 2019, Prime Minister Scott Morrison announced that the government would be stepping up its commitment to regional Australia by 'ensuring our migration system encourages skilled migrants to live and work in our smaller cities and regions.' In March 2019, the government announced that permanent migration cap would be reduced from 190,000 to 160,000 places and that 23,000 of these places would be set aside for regional migration. It was later announced that the regional migration quota would be increased to 25,000.
On 16 November 2019, the Minister for Immigration, Citizenship, Migrant Services and Multicultural Affairs, David Coleman, stated:
'From today, skilled migrants who commit to living and working in a regional area will have access to two new skilled provisional visas, part of the Morrison Government's commitment to tackling skills shortages in regional Australia.

This year, the Government has reduced the cap on Australia's permanent migration programme from 190,000 to 160,000. Within that reduced cap, the number of places allocated to regional visas has increased to 25,000.

Successful regional visa applicants will become eligible to apply for permanent residency if they can demonstrate they have lived and worked in regional Australia for three years.'
Regional Occupation List
In March 2019, DOHA introduced a Regional Occupation List (ROL) containing 77 additional occupations. Many of the occupations listed are in the livestock and agriculture field, but the list also includes occupations such as Medical Administrator, Fitness Centre Manager, Policy Analyst, and Multi-media Designer.
DOHA has also changed the definition of 'regional' to include all of Australia except for Sydney, Melbourne and Brisbane in a further bid to encourage regional migration.
New skilled regional visas
On 16 November 2019, DOHA introduced two new skilled regional visas. These are the Skilled Work Regional (Provisional) visa (subclass 491) and the Skilled Employer Sponsored Regional (Provisional) visa (subclass 494).
The 491 visa has replaced the Skilled Regional (Provisional) Visa (subclass 489), and the 494 visa has replaced the Regional Sponsored Migration Scheme Visa (subclass 187) – Direct Entry stream. Applications for the 489 or 187 submitted prior to 15 November 2019 will still be processed and may still be granted.
Applications for the new 491 and 494 regional visas are eligible for priority processing. These visas will encourage migrants to live in regional areas for a longer period than the previous visas. Commencing on 16 November 2022, the new visas will provide a pathway to a second-stage subclass 191 permanent residency regional visa.
The 491 visa requires the applicant to be nominated or sponsored by either an Australian state or territory government agency or by an eligible relative. The 494 visa requires the applicant to be nominated by an employer from a business lawfully operating in Australia.
How are the new visas different?
One of the primary differences between the 491 and the 494 visas is that the 491 is a 'points tested' visa. That means the applicant must score a certain number of points (65) on DOHA's points table in order to be eligible.
A prospective 491 applicant must submit an Expression of Interest via DOHA's Skill Select interface prior to applying. Only those who receive an invitation from DOHA can apply for the 491. Both 491 and 494 visas require a skills assessment in the nominated occupation.
One benefit of the new regional migration scheme is that it offers more points on the points table to 491 visa applicants. The new 'schedule 6D' points include:
15 points for nomination by a State or Territory government agency or sponsorship by a family member residing in regional Australia;
10 points for a skilled spouse or de facto partner;
10 points for certain Science, Technology Engineering and Mathematics qualifications;
5 points for a spouse or de facto partner with 'competent English';
10 points for applicants without a spouse or de facto partner.
Designated Area Migration Agreements
These new visas have been introduced in addition to the recently rolled out Designated Area Migration Agreements (DAMA). DAMA allow regional businesses to create a labour agreement directly with the Australian Government to employ skilled and semi-skilled overseas workers in occupations that might not be on the DOHA's skilled occupations lists.
There are 7 DAMAs currently in effect:
Northern Territory DAMA;
Great South Coast DAMA (Victoria);
Goldfields DAMA (Western Australia);
South Australian Regional Workforce Agreement: which focuses on agribusiness, forestry, health and social services, tourism and hospitality, construction and mining.
Adelaide Technology and Innovation Advancement Agreement: which focuses on Adelaide's high-tech growth industries including defence, space, technology and advanced manufacturing industries;
Far North Queensland (FNQ) DAMA: Available for businesses operating in the Cairns, Port Douglas, Atherton, Mareeba and Cassowary Coast.
Orana DAMA (NSW).
Each DAMA region has its own unique occupations list.  Each DAMA skilled occupations list can be found on the corresponding DAMA region website. To be eligible for DAMA, Australian businesses must:
have been operating for at least 12 months;
meet obligations to employees;
seek to employ overseas workers to fill full-time positions with duties that align with one of the occupations on the DAMA list;
be able to demonstrate they cannot fill the position locally with Australian citizens or permanent residents; and
be able to provide terms and conditions of employment to overseas workers that are in accordance with those offered to Australian workers employed in the region.
The DAMA business eligibility requirements are similar to those for the 482 standard business sponsorship visa.
Conclusion
The introduction of new visas and of DAMA is intended to encourage regional migration by skilled workers to remote Australia. This is being achieved by including a broader range of skilled occupations on the relevant skilled occupations lists and changing the definition of 'regional' to include all of Australia, excluding Sydney, Melbourne and Brisbane. The Morrison Government claims the population management strategy will also boost the numbers of international students undertaking courses in regional Australia, and generally assist with economic growth in those areas.
If you require legal advice or representation in a regional migration matter or in any other legal matter, please contact Go To Court Lawyers.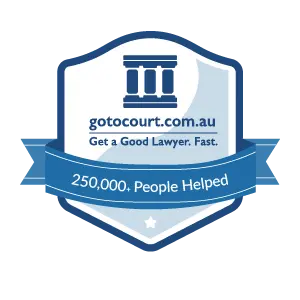 Affordable Lawyers
Our Go To Court Lawyers will assist you in all areas of law. We specialise in providing legal advice urgently – at the time when you need it most. If you need a lawyer right now, today, we can help you – no matter where you are in Australia.
How It Works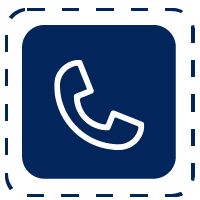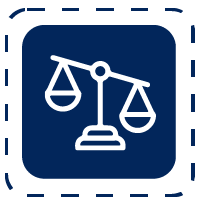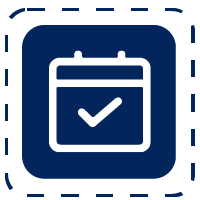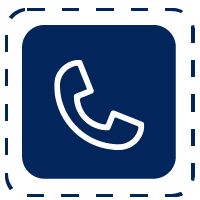 1. You speak directly to a lawyer
When you call the Go To Court Legal Hotline, you will be connected directly to a lawyer, every time.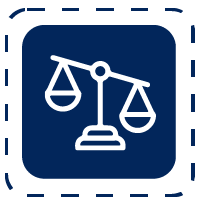 2. Get your legal situation assessed
We determine the best way forward in your legal matter, free of charge. If you want to go ahead and book a face-to-face appointment, we will connect you with a specialist in your local area.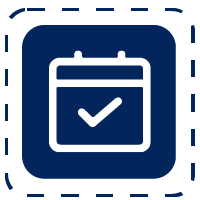 3. We arrange everything as needed
If you want to go ahead and book a fact-to-face appointment, we will connect you with a specialist in your local area no matter where you are and even at very short notice.