https://www.gotocourt.com.au/family-law/de-facto-relationships/
National Legal Hotline
7am to midnight, 7 days
Call our lawyers now or,
have our lawyers call you
De Facto Relationships in Australia
Updated on Nov 27, 2023 • 5 min read • 2427 views • Copy Link
De Facto Relationships in Australia
A de facto relationship is one in which a couple lives together on a genuine domestic basis without being married. De facto couples are covered by the Family Law Act 1975 provided they fulfil certain criteria. This page deals with de facto relationships in Australia.
What is a de facto relationship?
"De facto" is a Latin term meaning "in fact" or "in practice." It refers to something that exists in reality but is not officially recognized or sanctioned by law. A de facto couple, therefore, is two people who are in effect married without having legally married.
A de facto couple may be made up of two people of the same sex or by two people of different sexes. However, two people who are family (for example, siblings) cannot be in a de facto relationship.
A person can be legally married to one person but in a de facto relationship with another person. It is also possible for a person to be in more than one de facto relationship at the same time. When this occurs, each of the relationships is covered by the family law system. In the event of a separation, each de facto relationship would need to be considered separately for property division and other financial arrangements.
Definition of de facto relationship
The definition of de facto relationship is contained in section 4AA of the Family Law Act 1975. Under that provision, a person is in a de facto relationship another person if:
the persons are not legally married
the persons are not related by family
the persons are in a relationship as a couple living together on a genuine domestic basis.
The factors which the law considers when assessing whether a relationship is a de facto relationship are:
how long they have been in a relationship
whether it is a sexual relationship
the nature of their shared residence
the degree of financial dependence or interdependence
the degree of a mutual commitment to a shared life including factors such as whether the partners share household responsibilities, live together permanently, and have a shared future
property ownership and use, including whether the partners own property together, whether one partner has contributed significantly to the other's property, and the nature of their living arrangements.
care and support of children, including whether the partners have a shared responsibility for the children and whether they provide care and support for the children on a day-to-day basis.
the public aspects of the relationship, including whether the partners present themselves as a couple to others and whether their relationship is publicly acknowledged.
Death of a de facto partner
If a couple is in a de facto relationship and one of the partners dies, the surviving partner has the same rights as a spouse in the same situation. This includes rights and entitlements regarding the following:
A share of an estate where no will exists (that is, a partner has died 'intestate');
The right to contest the partner's will if it does not adequately provide for them;
The right to receive compensation entitlements under workers' compensation law if a partner dies during employment; and
The right to claim social security entitlements.
Registering a de facto relationship
In some states and territories there is a process that allows a couple to register their de facto relationship through the state's Registry of Births, Deaths and Marriages.
This provides the couple with a certificate that can be used as proof of the de facto relationship and how long they have been together. A registered relationship or civil union may also create rights for property division, even though the couple may not have lived together for two years.
Breakdown of a de facto relationship
Sometimes after a de facto relationship ends, there are disputes regarding the division of property or the arrangement for care of the children. Upon the breakdown of a de facto relationship, there are three ways to sort out these issues:
By agreement without court involvement;
Through an agreement formalised by the court through an application for Consent Orders; or
The court can make an order for the division of any property that the couple owns together or separately. When determining a property settlement, the court evaluates the types of contributions – financial and non-financial – made by each person, as well as their future needs.
The court may also order a split of any superannuation, or that one party pay spousal maintenance.
Jurisdiction
In Western Australia, if a person has been in a de facto relationship, they may apply to the Family Court of Western Australia for orders relating to children or property.
In all other Australian states and territories, family law applications are made to the Federal Circuit and Family Court of Australia (FCFCA).
Does the Family Law Act apply?
The Family Law Act 1975 will only be found to apply to a de facto relationship if:
the relationship lasted for at least two years; or
there is a child or children of the relationship; or
a party has made substantial financial or non-financial contributions to the other person's property; or
a serious injustice would be caused if the property was not divided; or
The de facto relationship was registered in a state or territory of Australia.
The court will not make an order unless it considers it just and equitable to do so.
If you require legal advice or representation in any legal matter, please contact Go To Court Lawyers.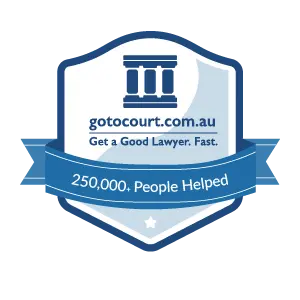 Affordable Lawyers
Our Go To Court Lawyers will assist you in all areas of law. We specialise in providing legal advice urgently – at the time when you need it most. If you need a lawyer right now, today, we can help you – no matter where you are in Australia.
How It Works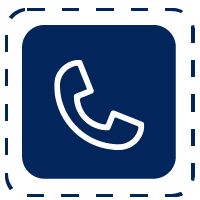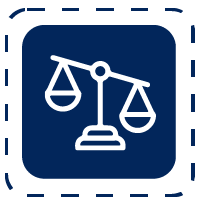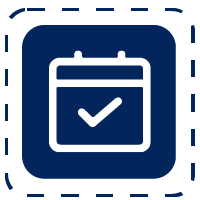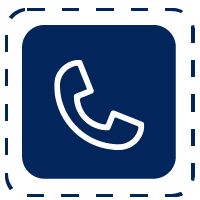 1. You speak directly to a lawyer
When you call the Go To Court Legal Hotline, you will be connected directly to a lawyer, every time.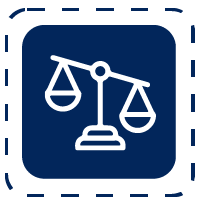 2. Get your legal situation assessed
We determine the best way forward in your legal matter, free of charge. If you want to go ahead and book a face-to-face appointment, we will connect you with a specialist in your local area.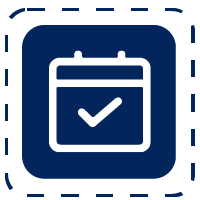 3. We arrange everything as needed
If you want to go ahead and book a fact-to-face appointment, we will connect you with a specialist in your local area no matter where you are and even at very short notice.