https://www.gotocourt.com.au/civil-law/declaring-bankruptcy/
National Legal Hotline
7am to midnight, 7 days
Call our lawyers now or,
have our lawyers call you
Declaring Bankruptcy in Australia
Updated on Dec 14, 2022 • 5 min read • 493 views • Copy Link
Declaring Bankruptcy in Australia
If you are unable to pay your debts, and your attempts to come to an agreement with your creditors about repayment have failed, then you may be faced with the prospect of declaring bankruptcy.
Declaring yourself bankrupt involves having a Trustee appointed to take control of your assets and income so that they can pay down your debts and discharge them. But before you consider declaring bankruptcy, you must clearly understand the consequences, as it will have serious repercussions for your future. An understanding of the Bankruptcy Laws, along with expert legal advice, will allow you to make an informed decision about your financial situation.
How Do I Declare Bankruptcy?
You can become bankrupt either by declaring bankruptcy yourself (called a 'debtor's petition'), or by order of the Federal Court, following an application by one of your creditors (called a 'creditor's petition').
Debtor's Petition
If you would like to enter into bankruptcy voluntarily, you need to lodge an application with the Australian Financial Services Authority (AFSA). You will also need to lodge a financial statement and sign to acknowledge that you have read the prescribed information on the rear of the form.
The forms must be lodged within 28 days of signing, and once they are lodged they cannot be withdrawn.
Creditor's Petition
Any creditor who is owed $5000 or more and is unable to reach agreement with you regarding repayment of the debt can apply to the Federal Court for a sequestration order. You will be notified of the impending court hearing and have an opportunity to object to the proceedings. The Court will issue the order where the creditor can show that you have committed an act of bankruptcy. The most common act of bankruptcy is a failure to comply with a bankruptcy notice, which is issued by the AFSA at the request of the creditor, demanding payment of the debt.
Once a sequestration order is made you are officially bankrupt. You must provide the AFSA with a statement of affairs within 14 days of the order. You can find the relevant forms on their website, and further information about the court proceedings on the Federal Court website.
What Will Happen Once I Have Been Declared Bankrupt?
Once the AFSA has received your statement of affairs (either by debtor's or creditor's petition) your bankruptcy Trustee will begin investigating your financial affairs. They will also notify your creditors that you have been declared bankrupt, and again once your Trustee has determined how best to deal with your debts.
Who is My Bankruptcy Trustee?
The AFSA will appoint a Trustee to manage your bankruptcy. If you have voluntarily elected bankruptcy, you can apply to have your own registered Trustee appointed and will need to submit a Trustee Consent to Act Declaration along with your bankruptcy application.
The AFSA may also appoint a registered Trustee following request from your creditors. Your creditors also have the power to remove and replace your Trustee.
What Happens to My Assets?
Most of your assets will 'vest' in your Trustee once you are declared bankrupt, so that they can sell them to pay down your debts. Certain assets are dealt with in a specific way (for example, secured creditors, such as mortgagees, who have security over a particular asset) and some assets are exempt altogether, such as:
personal household items
tools required to work, up to a certain value
a car, up to a certain value
sentimental trophies, medals, awards
life insurance policies, and
funds in superannuation.
Can I Earn An Income?
Yes, you can earn an income during bankruptcy – up to a certain amount. If you earn above the threshold you will be required to pay to your Trustee half of the amount you earn in excess of the threshold.
Your Trustee will assess your expenses, based upon your particular circumstances and taking into account the number of dependants you support, and issue you will an assessment for the amount you need to pay for the year.
How Long Does Bankruptcy Last?
You will generally be discharged from bankruptcy after three years and one day of submitting your application to the AFSA. Where you are bankrupt as the result of a creditor's petition you will be discharged three years and one day after you submit your statement of affairs.
Your Trustee may seek to extend the period of bankruptcy to five, or even eight years, where you fail to cooperate with the Trustee.
Are All of My Debts Discharged?
While your Trustee attempts to satisfy the majority of your creditors, you will still be liable to pay certain debts both during and after your bankruptcy such as:
child support payments
HECS/HELP fees
court fines
amounts acquired as the result of fraud
payments to secured creditors (eg to a mortgagee).
Will My Bankruptcy Be Recorded On My Credit Rating?
Yes – a record of your bankruptcy will be kept on the National Personal Insolvency Index, which is accessible to the public. Credit reporting agencies may also keep a record of your bankruptcy for 5 years or more.
What Are The Ongoing Consequences of Bankruptcy?
Some consequences include:
you are not able to act as director of a company
if you open a new business, you must inform creditors that you are bankrupt
you are unable to travel overseas without your Trustee's permission
your credit rating will be affected
you cannot own any assets over the threshold value
some debts will continue through bankruptcy and beyond.
Declaring bankruptcy is not a process to be undertaken lightly, as there are serious consequences of doing so. You should investigate your financial options thoroughly and seek legal advice before considering whether to declare bankruptcy, or if you are facing Court-ordered bankruptcy. You can obtain legal advice by contacting us at Go To Court Lawyers on 1300 636 846 or by contacting the Australian Financial Services Authority.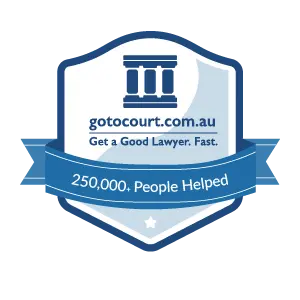 Affordable Lawyers
Our Go To Court Lawyers will assist you in all areas of law. We specialise in providing legal advice urgently – at the time when you need it most. If you need a lawyer right now, today, we can help you – no matter where you are in Australia.
How It Works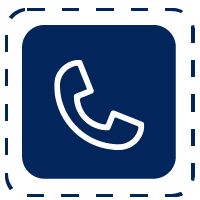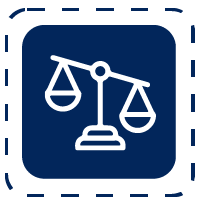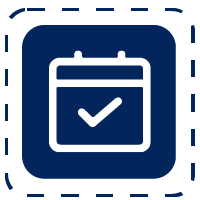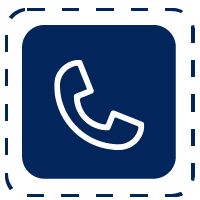 1. You speak directly to a lawyer
When you call the Go To Court Legal Hotline, you will be connected directly to a lawyer, every time.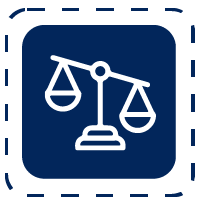 2. Get your legal situation assessed
We determine the best way forward in your legal matter, free of charge. If you want to go ahead and book a face-to-face appointment, we will connect you with a specialist in your local area.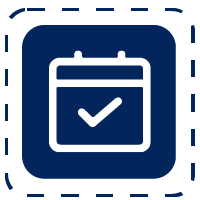 3. We arrange everything as needed
If you want to go ahead and book a fact-to-face appointment, we will connect you with a specialist in your local area no matter where you are and even at very short notice.