https://www.gotocourt.com.au/family-law/how-to-obtain-a-divorce-if-married-overseas/
National Legal Hotline
7am to midnight, 7 days
Call our lawyers now or,
have our lawyers call you
Obtaining a Divorce if Married Overseas
Updated on Dec 28, 2022 • 5 min read • 1227 views • Copy Link
Obtaining a Divorce if Married Overseas
You can apply in Australia for a divorce if you were married overseas if you can satisfy the court that you live permanently in Australia and that you have lived separately and apart from your spouse for at least 12 months with no reasonable chance that you will get back together. It is possible to live together in the same home and still be separated.
To apply, you need to complete an Application for Divorce and file it at the Federal Circuit and Family Court of Australia with a copy of your marriage certificate. If the certificate is in another language, you need to file an English translation of it together with an affidavit from the person who translated it. The affidavit must set out their qualifications to translate and attach a copy of the original marriage certificate and the translated marriage certificate.
There will be an application fee payable at the time of filing your documents. You can complete the application yourself or ask a lawyer to do it for you. You can make a sole application, or you and your spouse can make a joint application.
Eligibility
To be eligible to apply, either you or your spouse:
must consider Australia as your home and intend to live here indefinitely, or
must be an Australian resident, or
must be an Australia citizen (by birth, descent, or by a grant of citizenship), or
usually live in Australia and have lived here for 12 months immediately before filing your application
and
have been separated for a least 12 months and 1 day.
The application
If your application is a joint application, neither of you will need to attend court. If you are making a sole application you only need to attend if there are children of the marriage under the age of 18 years. You will also need to serve the divorce application on your spouse. If you have tried unsuccessfully to serve your divorce application, you can apply to the court for an order for substituted service (where the application is served on someone else on behalf of your spouse) or dispensation of service (where the application does not need to be served at all).
If you have been separated under the same roof you will have to file an affidavit with your application. In your affidavit, you need to prove that you and your spouse are separated. You will also need an affidavit from someone other than your spouse stating how they know you are separated. For a joint application, both you and your spouse need to file an affidavit.
If you have been married less than two years, you must attend counselling to discuss the possibility of reconciliation with your spouse. If that is not feasible, you must get permission from the court to before you can apply for a divorce.
No-fault divorce
In Australia the Family Law Act establishes the principle of no-fault divorce. The only ground for a divorce is that the marriage is over and that there is no real likelihood that you will get back together. The court does not have to look at why the marriage ended. You must have been separated for at least 12 months and one day to prove the marriage is over.
If you have children under 18 years, you need to show that proper arrangements have been made for them before a divorce is granted. If you want the divorce granted but disagree with some of the facts in the Application for Divorce, you may file a Response to Divorce stating which facts you disagree with. You do not need to attend the hearing.
Opposing a divorce application
You can only oppose the divorce if you have not been separated for 12 months and a day, or if the court doesn't have jurisdiction. If you want to oppose the application, you should file a Response to Divorce. In the Response you need to set out the grounds on which you want the application dismissed.
You have to attend the hearing or the court may decide the application in your absence. If you can't get there in person, you can ask the court to allow you to appear by telephone.
After your divorce
The granting of a divorce does not decide issues about the matrimonial property, maintenance or the arrangements for your children. When you want to do this you can make an agreement with your spouse and file it in the court. If you can't agree, you can make an application to the court for orders.
If you want to apply for maintenance for yourself or a division of property, you must file an application within 12 months of the date the divorce becomes final. After this time, you will have to ask the court's permission to file an application.
You should not plan to remarry until the divorce order is finalised. In most cases, this is the statutory one month and a day after the hearing, though sometimes the application is not granted on the first court date.
If you want to remarry, you must give the marriage celebrant a Notice of Intended Marriage at least one month before the proposed date, and comply with other requirements of the Marriage Act 1961. You must show a copy of the divorce order to the marriage celebrant before the wedding can take place.
If you require legal advice or representation in any legal matter, please contact Go To Court Lawyers.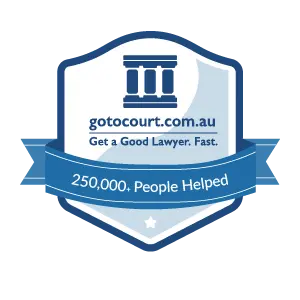 Affordable Lawyers
Our Go To Court Lawyers will assist you in all areas of law. We specialise in providing legal advice urgently – at the time when you need it most. If you need a lawyer right now, today, we can help you – no matter where you are in Australia.
How It Works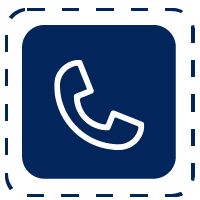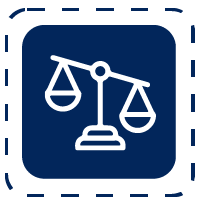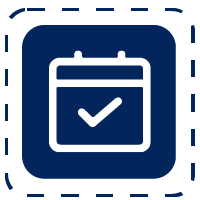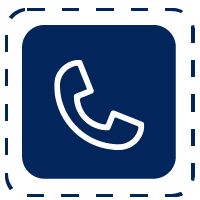 1. You speak directly to a lawyer
When you call the Go To Court Legal Hotline, you will be connected directly to a lawyer, every time.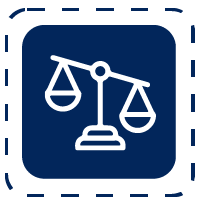 2. Get your legal situation assessed
We determine the best way forward in your legal matter, free of charge. If you want to go ahead and book a face-to-face appointment, we will connect you with a specialist in your local area.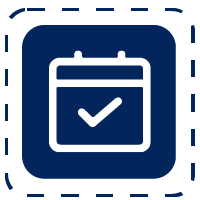 3. We arrange everything as needed
If you want to go ahead and book a fact-to-face appointment, we will connect you with a specialist in your local area no matter where you are and even at very short notice.