https://www.gotocourt.com.au/family-law/counselling-and-reconciliation/
National Legal Hotline
7am to midnight, 7 days
Call our lawyers now or,
have our lawyers call you
Counselling and Reconciliation in Family Law
Updated on Jan 04, 2023 • 4 min read • 653 views • Copy Link
Counselling and Reconciliation in Family Law
Non-court based family services such as counselling and reconciliation are dealt with under Part II of the Family Law Act 1975. This article discusses counselling as a way to undertake family dispute resolution out of court and what reconciliation means for family law matters.
Counselling in family law
Counselling in family law is defined within the Family Law Act to be a process where a family counsellor assists parties following separation or divorce to make decisions relating to their personal issues and parenting.
Counselling as a non-court based service
Before the court can make a parenting order the parties must first undertake family dispute resolution and obtained a section 60I certificate (see below).
The following are some exceptions to this general rule:
When there is a history of family violence, parties generally do not have to obtain a section 60I certificate;
A section 60I certificate will generally not be required if there has been abuse of the child by one of the parties; or
If there would be risk of abuse of the child by one of the parties.
Counselling can be a valuable way for the parties to formulate a parenting agreement without having to go to court. If an agreement can be made it saves the parties financially and emotionally in the long run.
Information disclosed at counselling sessions is confidential and can only be disclosed if the party who made the communication consents and is over the age of 18 years.
A counsellor can break their confidentiality and disclose information in the following circumstances:
Disclosure is necessary to protect a child from harm;
If the disclosure is to prevent a threat of harm or damage to a person or property;
Disclosure is necessary to prevent the commission of an offence involving violence or damage to property; or
When there is an independent lawyer representing a child's interests, the counsellor has the discretion to disclose otherwise confidential information.
Any information disclosed at counselling cannot be used in court unless it relates to the abuse of the child or family violence.
When should counselling be considered?
Counselling should be considered when there is a possibility that the parties can reach an agreement.
Whilst lawyers and courts can assess a person's legal rights and options, they are not qualified to deal with the significant emotional consequences of a family break-down. This is where the use of counsellors in family law is effective.
A professional counsellor can assist the parties in overcoming their emotions and dealing with the issues in a practical way.
Organisations which are approved family counsellors
A family counsellor must be approved under the Accreditation Rules. There are many organisations that are approved to provide family counselling, the more well-known organisations are:
Relationships Australia;
Anglicare;
Centacare;
The Family Relationships Institute;
The Family Centre Inc; and
Uniting Care.
There are many other smaller organisations which can assist in family counselling for the purpose of family law proceedings. You should contact your local community centre who should be able to assist in locating an organisation near you.
Certificate by counsellor that reconciliation has been considered
Parties who partake in family dispute resolution before applying for a Court Order will be issued with a certificate, commonly referred to as a section 60I certificate.
A section 60I certificate can state any of the following:
A person did not attend family dispute resolution because they refused to do so;
Non-attendance by a person to family dispute resolution was because the practitioner considered it inappropriate;
The parties attended but did not make genuine efforts to resolve the issue;
There was attendance to family dispute resolution and the parties made a genuine effort to resolve the issues; or
The parties did attend family dispute resolution but the practitioner considered it inappropriate to continue.
What is reconciliation
Reconciliation is when parties who were separated later resume their marriage or de facto relationship.
If the Federal Circuit and Family Court of Australia (FCFCA) is required to make a determination in regards to parenting, it must consider the likelihood of reconciliation between the parties. Court proceedings may be adjourned where there is evidence that the parties may reconcile. If such an adjournment takes place, then the court will refer the parties to family counselling.
If you require legal advice or representation in any legal mater, please contact Go To Court Lawyers.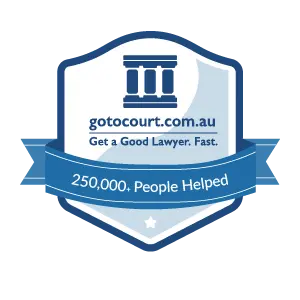 Affordable Lawyers
Our Go To Court Lawyers will assist you in all areas of law. We specialise in providing legal advice urgently – at the time when you need it most. If you need a lawyer right now, today, we can help you – no matter where you are in Australia.
How It Works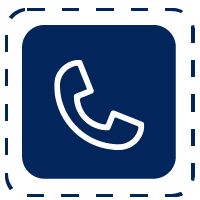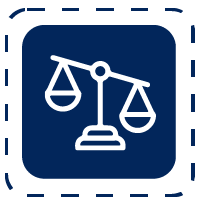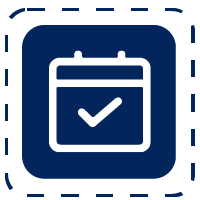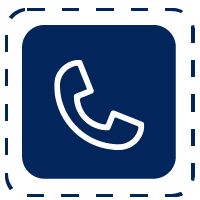 1. You speak directly to a lawyer
When you call the Go To Court Legal Hotline, you will be connected directly to a lawyer, every time.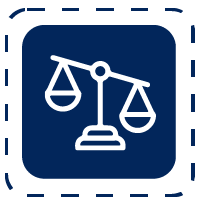 2. Get your legal situation assessed
We determine the best way forward in your legal matter, free of charge. If you want to go ahead and book a face-to-face appointment, we will connect you with a specialist in your local area.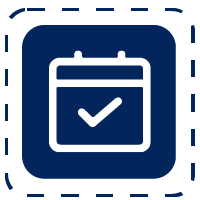 3. We arrange everything as needed
If you want to go ahead and book a fact-to-face appointment, we will connect you with a specialist in your local area no matter where you are and even at very short notice.