https://www.gotocourt.com.au/criminal-law/terrorism-offences/
National Legal Hotline
7am to midnight, 7 days
Call our lawyers now or,
have our lawyers call you
Terrorism Offences And the Law
Updated on Nov 21, 2022 • 6 min read • 514 views • Copy Link
Terrorism Offences And the Law
After the terrorist attacks of September 11 2001, Australia's criminal laws were amended to include a range of terrorism offences. Prior to 2001, acts of terrorism could only be prosecuted under general criminal law provisions such as murder, bombing or aircraft hijacking. In 2002, the first terrorism-specific criminal offences were introduced to the Commonwealth Criminal Code. These included committing an act of terrorism, and various offences relating to involvement in acts preparatory to acts of terrorism. In the years since 2002, a number of further amendments have been made to Australian legislation in attempts to further combat terrorism.
While law enforcement agencies have claimed these changes are necessary to combat terrorism and protect the community, lawyers and human rights groups have expressed concern that the increasingly draconian laws are incrementally eroding our civil liberties.
The main developments in counter-terrorism laws since 2001 are summarised below.
Terrorism offences under the Criminal Code Act
Under the legislative amendments of 2002, a person commits an offence punishable by a maximum of life imprisonment, if the person engages in a terrorist act (Section 101.1). A terrorist act is defined as "an act or a threat to act that intends to coerce or influence the public or any government by intimidation to advance a political, religious or ideological cause AND that causes any of the following:
Death, serious harm or danger to a person;
Serious damage to property;
A serious risk to the health or safety of the public;
Serious interference with, disruption to, or destruction of critical infrastructure such as a telecommunications or electricity network."
The Criminal Code also now includes a raft of terrorism offences consisting of acts preparatory to a terrorist act, including directing the activities of a terrorist organisation (Section 102.2), being a member of a terrorist organisation (Section 102.3), and providing support for a terrorist organisation (Section 102.7).
The 2002 amendments also gave the government the power to list an organisation as a terrorist organisation if it advocates terrorism by counselling or urging the commission of terrorist acts, providing training on conducting terrorist acts, or praising the commission of terrorist acts in a context where the praise could lead a person to engage in a terrorist act.
Amendments to the ASIO Act
In 2003, amidst controversy, the commonwealth government passed sweeping changes to the ASIO Act, which gave ASIO broad powers to detain and question persons (including children) suspected of terrorist offences. The amendments included a provision allowing for a person between the ages of 16 and 18 to be detained without charge for a period of up to seven days. This was a dramatic departure from the existing provisions under the Commonwealth Crimes Act, which allowed for the detention of young suspects for a maximum of two hours. The changes were criticised by the Human Rights Commission and other human rights groups as prioritising the prevention of terrorism at the expense of compliance with human rights instruments such as the Convention on the Rights of the Child.
The changes to the ASIO Act included the creation of two criminal offences consisting of the disclosure of information relating to the detention or questioning of a suspect under the ASIO Act. Such a disclosure is now prohibited for a period of two years after the expiry of the warrant. This means that journalists, human rights organisations and parliamentarians are prohibited from speaking about the manner of a person's arrest or the conditions of their detention even if these are in breach of the ASIO Act.
Furthermore, under the changes, suspects being questioned are not afforded the right to silence, as in an ordinary criminal investigation, and can be charged with an offence if they fail to co-operate. The changes were criticised for changing and limiting the role of lawyers in an investigation. While suspects may request a lawyer, they must request the lawyer by name and the lawyer is restricted in what he or she can do during the questioning. For instance, lawyers cannot advise clients during the questioning or interject.
Introduction of Control Orders and Preventative Detention
In 2005, the Criminal Code Act was again amended to introduce Control Orders and Preventative Detention Orders. Control Orders are orders to restrict the liberty of an individual for the purpose of protecting the public from a risk of terrorism. Restrictions imposed by courts as part of a control order can include electronic tagging, curfews, house arrest, restrictions on associating with certain people and reporting requirements. In 2016, the legislation governing control orders was extended to children aged 14 and older.
The introduction of Control Orders alarmed advocates of human rights as the orders can be imposed and renewed indefinitely without the person ever being charged with any terrorism offences. Further concern was aroused in early 2018 when the numerous ministers and even the assistant minister for home affairs, were authorised to approve applications for control orders.
Also introduced in 2005, Preventative Detention Orders (PDOs) allow for a person to be detained for up to 48 hours in order to prevent a terrorist act from occurring or to preserve evidence relating to a recent terrorist act (Section 105.1). PDOS can be made in relation to persons over the age of 16.
High Risk Terrorism Offenders
In 2016, the Criminal Code was further amended to establish a scheme for the continued detention of high risk terrorist offenders who are assessed by a judge as posing an unacceptable risk of committing further terrorism offences at the end of their prison sentence. Amendments were also made to the Surveillance Devices Act and the Telecommunications (Interception and Access) Act to facilitate this scheme.
The Attorney-General can apply to the Supreme Court for a continuing detention order in relation to a terrorist offender within 12 months of the end of the offender's sentence (Section 105A.5). The court can make a continuing detention order if satisfied that the offender poses an unacceptable risk of committing a serious offence if released into the community and there is no less restrictive measure that would prevent the risk (section 105A.7). The continuing detention of an offender must be reviewed on a periodic basis (Section 105A.10).
Australia has received international criticism for legislative provisions that allow the detention of suspects without access to lawyers and under conditions of secrecy. The UN has recommended the broad definition of 'terrorist act' in the Criminal Code Act be tightened to create more certainty as to who may be charged under these provisions.
The use of Control Orders has been rare, with arguments raging over whether the scheme should be retained, broadened or abolished and over whether the orders are a good use of resources. The first Preventative Detention Orders orders were made against three men in Sydney in 2014 and led to one of them being charged with terrorism offences.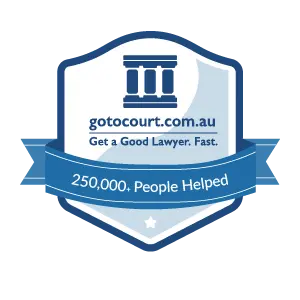 Affordable Lawyers
Our Go To Court Lawyers will assist you in all areas of law. We specialise in providing legal advice urgently – at the time when you need it most. If you need a lawyer right now, today, we can help you – no matter where you are in Australia.
How It Works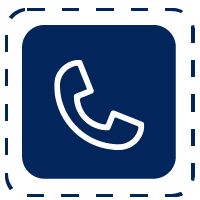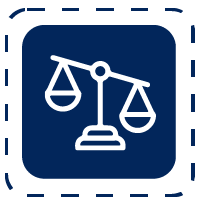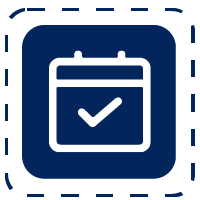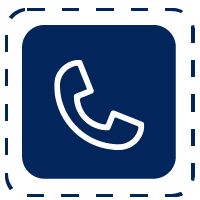 1. You speak directly to a lawyer
When you call the Go To Court Legal Hotline, you will be connected directly to a lawyer, every time.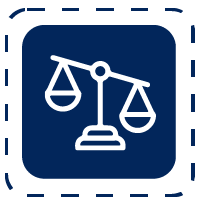 2. Get your legal situation assessed
We determine the best way forward in your legal matter, free of charge. If you want to go ahead and book a face-to-face appointment, we will connect you with a specialist in your local area.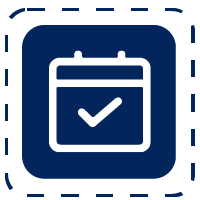 3. We arrange everything as needed
If you want to go ahead and book a fact-to-face appointment, we will connect you with a specialist in your local area no matter where you are and even at very short notice.