https://www.gotocourt.com.au/civil-law/working-from-home/
National Legal Hotline
7am to midnight, 7 days
Call our lawyers now or,
have our lawyers call you
Working From Home
Updated on Nov 23, 2022 • 4 min read • 452 views • Copy Link
Working From Home
Some employees greatly prefer to work from home. An employer can attract a broader pool of workers by offering flexible work arrangements, including working from home provisions. There are also certain categories of people with legal entitlements under the Fair Work Act 2009 (Cth) to access flexible work arrangements. This article explains the legal implications of work from home (WFH) arrangements.
Flexible Work Arrangements
According to the Workplace Gender Equality Agency, over 70% of private sector businesses in Australia offer some form of flexible working arrangements. It is important that these arrangements are consistent with the terms of the relevant enterprise agreement, modern award, or employment contract.
Employees under enterprise agreements typically have broad entitlements to request flexible work arrangements to change their work pattern, hours, or location of work. Depending on the enterprise agreement terms, the employee often must make an alteration request in writing and submit the request formally to their employer. Employers must consult with their employees before deciding to reject or accept a request for work alterations.
An employee covered under a modern award has entitlements under the National Employment Standards to request flexible working arrangements, including work from home provisions. A business can only refuse a request if it is reasonable for them to do so under the circumstances.
Work From Home
The COVID pandemic dramatically changed working arrangements in Australia. In 2016, only around 5% of employees worked from home rather than in a formal workplace. By 2019, immediately prior to the lockdown, the Household, Income and Labour Dynamics in Australia Survey found that 8% of workers had formal WFH arrangements. During the pandemic, the Families in Australia Survey: Towards COVID Normal found that 67% of respondents were working from home, either fully or partially. Although these flexible arrangements responded to the necessities of the time, there is evidence that both employers and employees benefit from such arrangements. Recent studies have found a correlation between work from home arrangements and improved productivity and employee satisfaction. In addition, technological developments now allow employers to support (and monitor) work from home employees, facilitating flexible work arrangements for a greater range of workers.
However, despite many advantages, employers also need to consider the legal implications of work from home arrangements.
Work From Home: Legal Implications
Regardless of whether the employee works in the workplace or at home, an employer must ensure their employee's health, safety, and fitness to work. An employer should have a comprehensive work from home policy to ensure home office compliance and avoid misunderstandings in the future.
When an employee works from home, the employer is still legally responsible for any injury that occurs while they are working. Depending on the nature of the employee's duties, this usually begins with the employer checking that the employee has the equipment and technological capability to complete their work from home. This sometimes takes the form of a safety assessment of the work area. At this assessment, the employer should ensure that the employee's work from home area meets WHS standards before approving the arrangement. The employer should discuss the arrangements with their employee beforehand.
It is important that the employer also check that insurance policies cover work from home arrangements. Consideration must be given to who will provide the necessary equipment such as phones, computers, internet access, monitors and software. An employer most often provides the tools for an employee to carry out their work, while a contractor provides their own tools. If there is a quick transition to remote working, such as during COVID, the employee may have to supply their own equipment. In that case, there may be tax implications for the employee.
Confidential Information
When employees work from home, especially if they share space with other people, access to confidential information should be as secure and encrypted as possible. A business that deals with sensitive data should implement an information security policy that extends to work from home precautions. The policy can have provisions to cover use and access to proprietary software, hardware, and company data. This usually means setting up private logon and two-factor authentication. Taking these precautions can ensure that business data is inaccessible to anyone other than approved employees. In cases where employees have access to sensitive and private client information, the client service agreement may require that clients sign waivers to allow employees to work remotely.
Working from home is a new area for some employers, particularly in more traditional industries. It is vital that employers understand their legal obligations when their employees ask for flexible work arrangements, including work from home requests.
If you require legal advice or representation in any legal matter, please contact Go To Court Lawyers.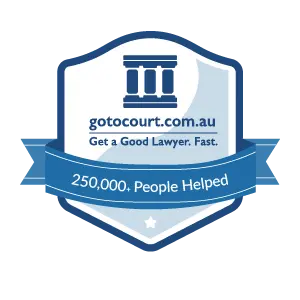 Affordable Lawyers
Our Go To Court Lawyers will assist you in all areas of law. We specialise in providing legal advice urgently – at the time when you need it most. If you need a lawyer right now, today, we can help you – no matter where you are in Australia.
How It Works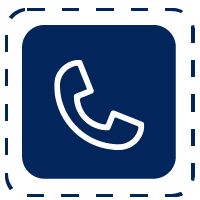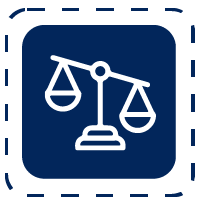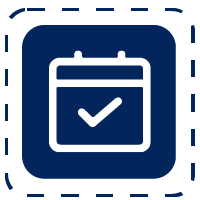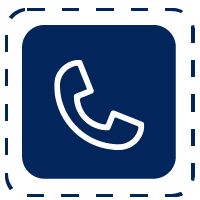 1. You speak directly to a lawyer
When you call the Go To Court Legal Hotline, you will be connected directly to a lawyer, every time.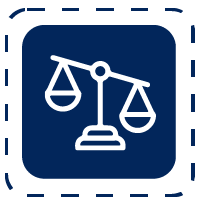 2. Get your legal situation assessed
We determine the best way forward in your legal matter, free of charge. If you want to go ahead and book a face-to-face appointment, we will connect you with a specialist in your local area.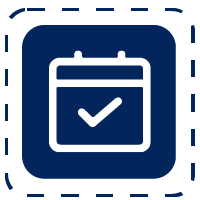 3. We arrange everything as needed
If you want to go ahead and book a fact-to-face appointment, we will connect you with a specialist in your local area no matter where you are and even at very short notice.