https://www.gotocourt.com.au/civil-law/trademark-registration/
National Legal Hotline
7am to midnight, 7 days
Call our lawyers now or,
have our lawyers call you
Trademark Registration in Australia
Updated on Oct 14, 2022 • 8 min read • 353 views • Copy Link
Trademark Registration in Australia
Trademark registration in Australia is completed under the Trade Marks Act 1995 (Cth) and the Trade Marks Regulations 1995 (Cth). Also spelled trade mark, a trademark is a sign that is used or intended to be used to distinguish a good or a service from the other competition.
More information about trademarks is covered in our article, Trademark Law in Australia.
This article looks into what steps need to be taken before registering a trademark in Australia, the process, how a trademark application may be refused, and expected outcomes.
What should you do before you apply for a trademark?
Before registering a trademark in Australia, you should do a search on the IP Australia website for similar trademarks. You can either register for the search or 'enter as guest'. Once you sign in, you can search trademarks, including words, part words and otherwise.
Try searching the exact word 'Vegemite'. You will see there are many registered trademarks. There are also many different categories which exist for trademarks including words, images, and even sounds such as the Boost Juice advertisement.
IP Australia also allows you to look at a trademark's image. Simply put in the trademark number and you will be able to see a quality version of an image trademark.
If you use these tools to search for the trademark you have in mind, it will allow you to possibly avoid a rejection of your trademark application. It may also serve to assist in any future legal problems, such as the trademark being deceptively similar to someone else's trademark.
What is required to register a trademark?
There are several requirements that must be met before a trademark can be awarded. These requirements are found in section 27 of the Trade Marks Act 1995 (Cth).
You may apply for the registration of a trademark in respect of goods and services if you:
Have the intention to use the trademark or you already use the trademark in relation to goods and services; and
You claim to be the trademark owner; and
You satisfy either one of the following:

You intend to use the trademark in relation to goods and/or services; or
You have authorised or intend to authorise another person to use the trademark; or
You intend to assign the trademark to a body corporate that is about to be constituted, with a view that the trademark will be used by the body corporate.
If you believe you have a trademark which does not already exist, you can apply to register a trademark.
People may also be joint trademark owners under section 28 of the Act, as long as they meet certain conditions. This may be useful in partnerships or joint ventures.
The registration process
Once you have the trademark you wish to register and have decided what category it exists under, you can do either of the following:
Apply for a TM Headstart. This service allows your trademark to be analysed to ensure that it is capable of being registered and provides suggestions to amend your trademark once the process is over.
Note: You still have to apply for trademark registration. TM Headstart is a service which only gives you insight into whether your trademark is registrable but it does not register your trademark.
If you are confident that your trademark can be registered, you can apply online.
Prepare to pay a filing fee for the trademark registration which can range from $120 to $400. The cost of filing depends on your trademark and the calculation can be found here.
On what grounds would my trademark registration be rejected?
An application for trademark registration may be rejected in the following circumstances:
1. Scandalous trademarks
Section 42(1) of the Trade Marks Act 1995 (Cth) states that a trademark may not be registered if it contains or consists of scandalous material. An example is provided in the case of Kuntstreetwear Pty Ltd v Trade Mark Application (2007) 73 IPR 438, where the word 'Kunt' as a trademark was rejected due to the obscenity of the related word. In that case the trademark applicant argued that the French Connection brand, 'FCUK' was accepted and therefore their trademark should be accepted. The court rejected this argument, citing that FCUK does not consistently evoke a swear word in customers' minds.
2. Contrary to law
Trademarks must also not be contrary to law. To this effect, section 42(2) of the Act prohibits the award of a trademark registration if it would be contrary to any law, including copyright.
3. If it is likely to deceive or cause confusion
A trademark registration application must be rejected if the use of the trademark would likely deceive or cause confusion. This is found in section 43 of the Act.
An example of a trademark that is likely to deceive or cause confusion is a trademark for antibacterial soap which does not kill germs.
4. Identical or similar to other trademarks
Section 44 of the Act provides that an application for trademark registration must be rejected if an applicant's trademark is substantially identical or deceptively similar to the following:
Another registered trademark for similar goods or services, or closely related goods or services; or
Another trademark which registration is currently being sought.
Under sections 44(1) and 44(2) of the Trade Marks Act 1995 (Cth), a trademark is invalid where it is substantially identical or deceptively similar to other trademarks.
It is important that you know what type of goods and/or services you are applying a trademark for and then be able to classify those goods or services.
IP Australia has created a simple search so you can find out what class of goods and services your product fits under. You simply have to enter what your product is and the search will return what class of trademark the product fits under. For example, if you type in 'soft drink' you will find that soft drink is a class 21 or class 32 good.
For more information, IP Australia has a list of frequently asked questions.
Whether a trademark is substantially identical requires a side-by-side comparison. This test was established in Shell Co of Australia Ltd v Esso Standard Oil (Aust) Ltd (1963) 109 CLR 407. In that case, the Esso Standard had trademarks for a product advertised as 'humanised' oil drops. They had been used for a number of years at service stations and the company had advertised their product. Subsequently, Shell had made advertisements of a 'personified' oil drop. Esso claimed Shell had infringed on their trademark.
A judge in that case held that the two trademarks must be compared side-by-side. The similarities and differences between trademarks should be noted with the assessment of the essential features of a registered trademark and the total impression of that comparison leading to a conclusion.
Whether a trademark is deceptively similar is defined in section 10 of the Trade Marks Act 1995 (Cth). A trademark which nearly resembles another trademark so that it is likely to deceive or cause confusion would be deceptively similar.
You do not use a side-by-side comparison to work out if a trademark is deceptively similar. Instead, the relevant test is what the residual impression that customers are left with by the trademarks. For example, would a customer they think the origin of the goods or services is the same?
In the case of Jafferjee v Scarlett (1937) 57 CLR 115, two trademarks were in contention. One had a picture of an athlete finishing a race while the other had an athlete throwing a javelin. The court found that the customer's impression would be that the product had come from the same source due to the way the pictures were presented on their products.
Exceptions
An application for a trademark that had been in continuous use prior to a conflicting trademark would be exempted from rejection.
Another exception is found in sections 44(1) or section 44(2) of the Trade Marks Act 1995 (Cth). That section states that the registrar may accept a trademark registration application if there are two honest concurrent users of two trademarks that are substantially identical or deceptively similar to the other mark. In this case, honesty means that the applicant is not seeking to trade off the reputation or goodwill of the existing trademark.
The registrar will look at the following when determining if this exception applies:
The degree of confusion likely between the trademarks in question;
Whether instances of confusion have already happened;
The honesty or otherwise of a concurrent use;
The extent of use and duration, area and volume; and
The balance of convenience – the registrar will look at the relative inconvenience caused to the parties if the mark is registered.
Outcome
It takes around three to four months for a decision on trademark registration. If it is accepted, you will be notified in writing. If the application is likely to be refused, you will receive an adverse examination report where you will have 15 months from the date of the report to respond and have IP Australia consider the response.
After the trademark is successfully awarded, you may use the trademark as you see fit.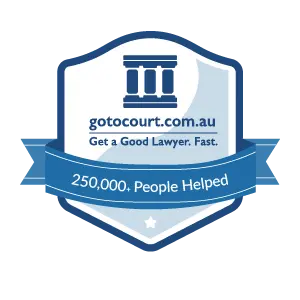 Affordable Lawyers
Our Go To Court Lawyers will assist you in all areas of law. We specialise in providing legal advice urgently – at the time when you need it most. If you need a lawyer right now, today, we can help you – no matter where you are in Australia.
How It Works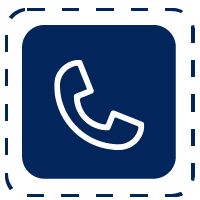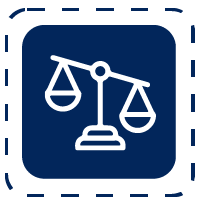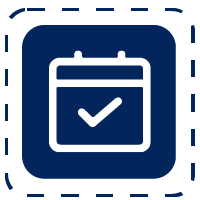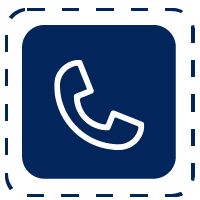 1. You speak directly to a lawyer
When you call the Go To Court Legal Hotline, you will be connected directly to a lawyer, every time.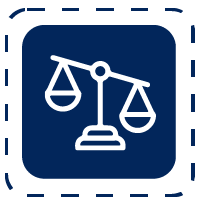 2. Get your legal situation assessed
We determine the best way forward in your legal matter, free of charge. If you want to go ahead and book a face-to-face appointment, we will connect you with a specialist in your local area.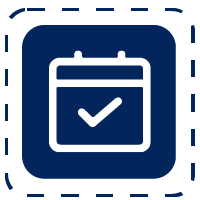 3. We arrange everything as needed
If you want to go ahead and book a fact-to-face appointment, we will connect you with a specialist in your local area no matter where you are and even at very short notice.