https://www.gotocourt.com.au/family-law/social-media-duty-of-disclosure/
National Legal Hotline
7am to midnight, 7 days
Call our lawyers now or,
have our lawyers call you
Social Media During Separation
Updated on Jan 27, 2023 • 5 min read • 292 views • Copy Link
Social Media During Separation
---
Social Media During Separation
Social media is a regular part of many people's day, and it can be an invaluable means of keeping in touch with family. However, when it comes to a relationship breakdown, social media is a two-edged sword. In a family law matter, information can be power. As such, a family lawyer will routinely check the social media of their client's former partner. Posts from online platforms such as Facebook, Instagram, and TikTok are now frequently being used as evidence in family law court proceedings. These posts provide a wealth of freely-available information which can have consequences for property settlements, spousal maintenance and parental care arrangements. This page looks at social media following separation in Australia.
Social media and property settlements
Before the court can finalise the financial arrangements of a separated couple, both parties have to provide all relevant information about their finances through a process called disclosure. During disclosure, each party provides a summary of their income, assets and expenses. This summary is used to determine how to divide property in a way that is fair to both parties.
If social media posts reveal a lifestyle that is inconsistent with this disclosure, the court can see this as evidence that the party has failed to make proper disclosure. Family law solicitors now regularly use social media to confirm whether the other side has been honest about their employment status, financial resources, and assets. For instance, if a party shows off an expensive shopping haul, or celebrates a salary increase online, this information can be used as evidence to contradict inconsistent financial disclosures in a court hearing.
Social media and parenting
It is particularly important to be careful with online posts when there are children involved in a separation. Anything that is posted on social media can be used during a court hearing to decide parenting time arrangements. For instance, if posts on social media show that a parent is behaving irresponsibly when they have care of their child, this can be used to show a lack of parenting capacity.
Social media can also become an issue when these platforms are used to air grievances about a former partner. People who are co-parenting are expected to put the interests of their child first and work cooperatively together, which includes fostering a positive relationship between the child and the other parent. Comments that denigrate a child's parent can be used in court to show that the poster is not living up to these obligations. In serious cases, negative social media content may even be seen by the court as proof of parental alienation.
Posting about a family law proceeding
Social media posts can not only be used as evidence of character, activity, lifestyle, and parenting abilities, but can also land the poster in legal trouble. Under section 121 of the Family Law Act 1975, it is an offence to publish information (including photos and videos) about an individual involved in a family law proceeding. The types of information that are prohibited are identifying information about the parties, witnesses, children or other participants. Specifically:
Names, aliases, and titles;
Addresses;
Property ownership details;
Physical descriptions;
Employment details;
The relationship to the person or other parties in the case; or
The interests or faith of the individuals.
A breach of this offence is punishable by 12 months imprisonment.
Social media in divorce applications
Australia now has a "no-fault" divorce system under the Family Law Act 1975. This is a change from earlier versions of divorce law in Australia. Prior to the introduction of the "no-fault" system, someone who wanted to divorce had to prove "grounds" for divorce, such as infidelity, insanity or desertion. Given that the only ground for divorce is now irreconcilable differences, social media posts cannot be used to prove that one spouse is in the wrong or responsible for the relationship breakdown.
However, if one spouse is making a sole application for divorce, they must prove all of the elements to qualify for the divorce. For instance, it is a requirement for a couple to be separated for 12 months before the Federal Circuit and Family Court of Australia will grant a divorce. A spouse who wants to delay the granting of a divorce may use social media posts to prove that they have not been separated for a whole year.
It is possible to live "separated under one roof" and still satisfy the requirements for divorce.
The safest approach is to stop using social media altogether during a separation. However, this is not always practical or desirable. If you are separated and using social media, it is essential to consider what you publish, who has access to your posts, and the implications for your legal proceeding. It is also important to remember that you cannot control what other people post on social media about your circumstances. The family law solicitors at Go To Court Lawyers can address your particular concerns about using social media during a separation. Please phone 1300 636 846 or contact the team here for experienced advice.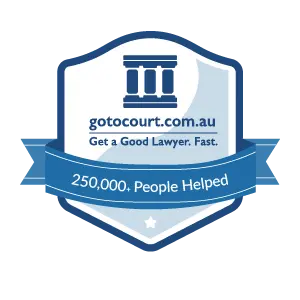 Affordable Lawyers
Our Go To Court Lawyers will assist you in all areas of law. We specialise in providing legal advice urgently – at the time when you need it most. If you need a lawyer right now, today, we can help you – no matter where you are in Australia.
How It Works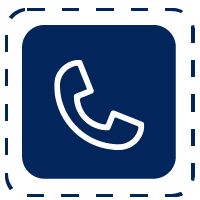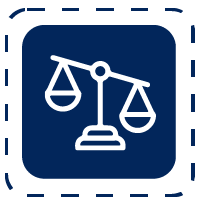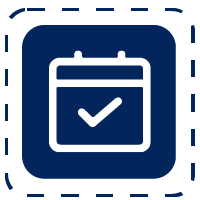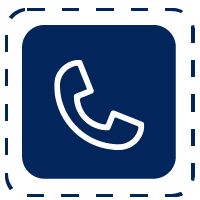 1. You speak directly to a lawyer
When you call the Go To Court Legal Hotline, you will be connected directly to a lawyer, every time.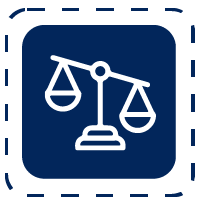 2. Get your legal situation assessed
We determine the best way forward in your legal matter, free of charge. If you want to go ahead and book a face-to-face appointment, we will connect you with a specialist in your local area.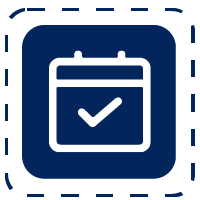 3. We arrange everything as needed
If you want to go ahead and book a fact-to-face appointment, we will connect you with a specialist in your local area no matter where you are and even at very short notice.