https://www.gotocourt.com.au/family-law/civil-unions/
National Legal Hotline
7am to midnight, 7 days
Call our lawyers now or,
have our lawyers call you
Civil Unions in Australia
Updated on Nov 09, 2022 • 5 min read • 736 views • Copy Link
Civil Unions in Australia
In Australia, laws regarding marriage are within the exclusive constitutional jurisdiction of the Commonwealth government.  In 2017, the Marriage Act 1961 definition of marriage was amended to read 'the union of two people to the exclusion of all others voluntarily entered into for life.'  Previously the definition had read 'the union of a man and a woman.'
Prior to the introduction of same-sex marriage, New South Wales, Victoria, Queensland, Tasmania, and the Australian Capital Territory had all enacted legislation to allow for the registration of committed relationships, including same-sex relationships. Of these states and territories, Tasmania and Victoria have the most comprehensive laws, going beyond registration and recognition of these relationships and allowing for agreements regarding financial matters, maintenance and other domestic matters.
Tasmania
Tasmania was the first Australian state to enact legislation which allowed for the registration and recognition of same-sex unions.  The Relationships Act 2003 refers to 'significant relationships' between adults who are not married or related as family but live together as a couple and 'caring relationships' between adults who provide domestic and personal care to each other.  Whether or not a relationship is a 'significant relationship' will depend on the extent of a common residence, whether there is a sexual relationship, the duration of the relationship and the degree of financial interdependence. 
Both kinds of relationships can be registered by way of a Deed of Relationship.
Part 5 of the Relationships Act 2003 entitles any partner of a relationship to commence proceedings for financial adjustment in a Tasmanian court, except where there has been a Deed, in which case the Deed is enforceable as a contract.  An application to Court must be made within 2 years of the ending of such a relationship.  The Court is to have regard to similar factors which the Family Court must take into account when making an order to divide assets.
New South Wales
The Relationships Register Act 2010 allows for the registration of relationships, regardless of sex.  In order to have the relationship registered, at least one of the adults must reside in New South Wales.  Neither party can be married or in a relationship with another person, and they must not be related to each other, including by adoption.  Applications are supported by statutory declaration attesting that both parties are eligible to have the relationship registered. 
Victoria
The Victorian Relationships Act 2008 allows for the making of relationship agreements, maintenance orders and the adjustment of property interests between couples who have a registered relationship.  It effectively makes provision for certain matters which would otherwise be within the jurisdiction of the Family Court under the Family Law Act 1975.
There are two types of relationships contemplated which come within the ambit of the Act: registrable caring relationships and registrable domestic relationships. The former is a caring relationship and may be between family members, whereas the latter relates to a domestic relationship between two people, irrespective of their sex.
Relationship agreements work in much the same way as financial agreements under Part VIIIA of the Family Law Act 1975; they can be entered into at the commencement of a relationship (operating like a pre-nuptial agreement), during a relationship, in anticipation of the termination of a relationship and after the termination of a relationship.  They are enforceable as a contract in court.
The Act also allows for any party to a registered relationship to bring an application to court for an order for maintenance, or a declaration regarding property interests. The Court may have regard to the length of the relationship between the individuals, whether they have children together (and if the children are dependants), and the financial and non-financial contributions of the parties. An application must be made within two years of the end of a domestic relationship.
Queensland
The Queensland Relationships Act 2011 states that a registered relationship is a legally recognised relationship between two people regardless of their sex. Applications for registration are made to the Registrar of Births, Deaths and Marriages. Registered relationships are terminable on death or marriage of either party, or by making a termination application to the Registrar. Relationships which are registered under the corresponding laws of New South Wales, Victoria, Tasmania and the ACT are also recognised under the Act.
Australian Capital Territory
The ACT Civil Unions Act 2012 states that a civil union 'is different to a marriage but is to be treated for all purposes under territory law in the same way as a marriage'. Couples must not be married, related to each other by blood, or otherwise in another relationship, if they are to enter into a civil union. Celebrants can be registered under the Civil Unions Act 2012 to perform civil ceremonies. Unions can be terminated by giving a notice of termination to the registrar-general of civil unions.
How the Family Law Act regards registered relationships
Under the Family Law Act 1975, whether a relationship is or was registered under any one of the State and Territory laws is one of the factors which may be considered in determining whether or not a de facto relationship existed (section 4AA (2)(g) of the Act).  The Family Law Act applies to same-sex couples in any event, regardless of whether that couple has the relationship registered or has a civil union. 
The same principles also apply regarding the division of assets between a couple who are or were married, de facto or civil union/registered relationship.  
You should speak to one of our family lawyers for information which is specific to your circumstances.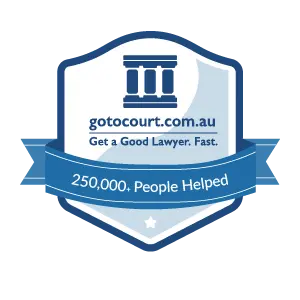 Affordable Lawyers
Our Go To Court Lawyers will assist you in all areas of law. We specialise in providing legal advice urgently – at the time when you need it most. If you need a lawyer right now, today, we can help you – no matter where you are in Australia.
How It Works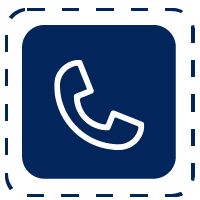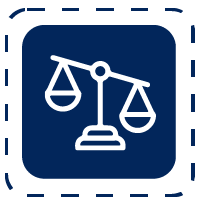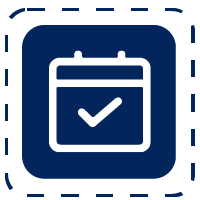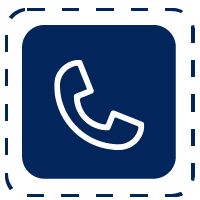 1. You speak directly to a lawyer
When you call the Go To Court Legal Hotline, you will be connected directly to a lawyer, every time.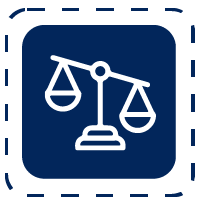 2. Get your legal situation assessed
We determine the best way forward in your legal matter, free of charge. If you want to go ahead and book a face-to-face appointment, we will connect you with a specialist in your local area.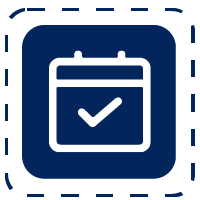 3. We arrange everything as needed
If you want to go ahead and book a fact-to-face appointment, we will connect you with a specialist in your local area no matter where you are and even at very short notice.